If you can spend more time in the city, you definitely should but I also believe 48 hours is enough to get a glimpse of the vibrant and expressive side of Russia's capital city. Moscow's is the largest European city with so much to see and do, the city center is teeming with sights: theaters, museums, restaurants and beautiful city squares. But because of that planning a short trip to Moscow can be quite overwhelming. So after extensive planning, here's how I spent 48 hours visiting some of my favourite sights and spots in the city.
Have you read my comprehensive guide of everything you need to know before visiting Russia?
Tip: Make sure you have your comfortable shoes on, we have a lot of walking to do.
Day 1 in Moscow
8 AM – Walk through Alexander Gardens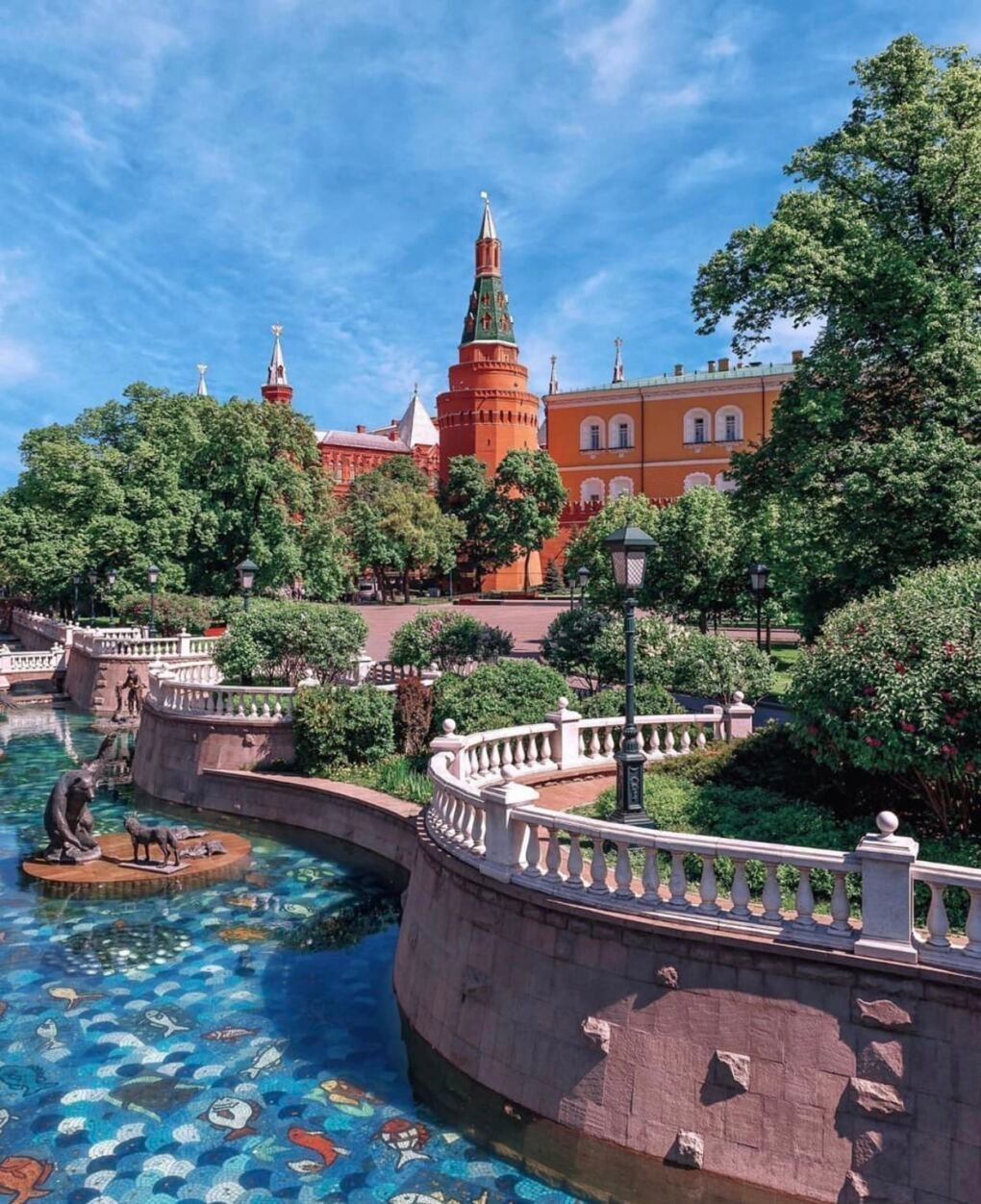 Alexander Gardens is one of the first public parks in Moscow where you will find the Tomb of the Unknown Soldier – a monument dedicated to Soviet soldiers fallen in World War II, in the center burns the eternal flame, guarded by the Honor Guard of the Presidential Regiment. Entry is free and most people come out on the hour to see the security guards changing shifts.
9 AM – The Red Square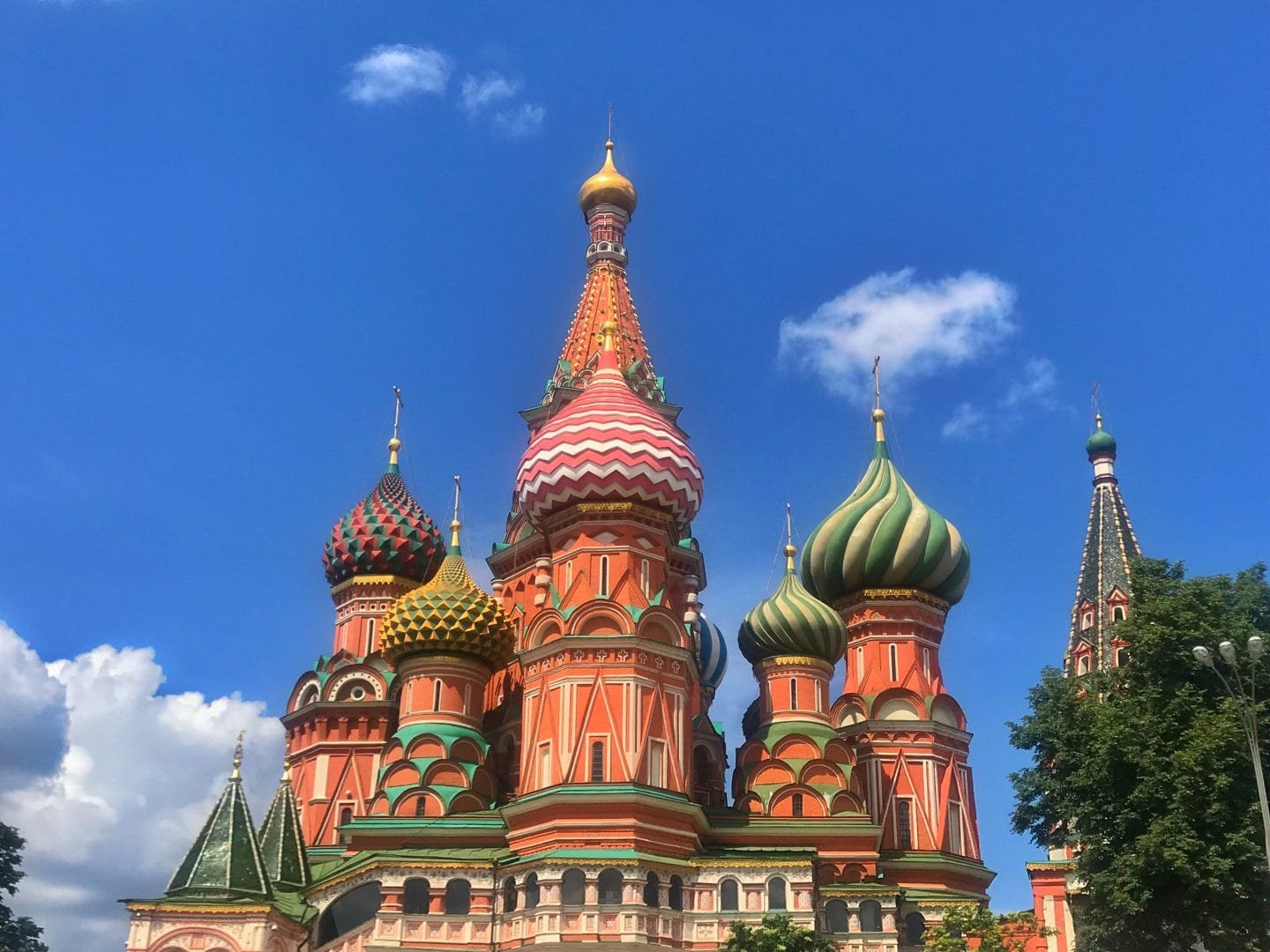 With so much to do and see in the Red Square, I'd suggest researching and making a list of things to see then spending at least 2 – 4 hours exploring Moscow's most iconic landmark. I've shared 10 amazing things to see in the Red Square, my absolute favorite was the Kremlin. I'd suggest a guided tour which takes 2 hours and you are guaranteed to learn so much, it will elevate your Kremlin experience.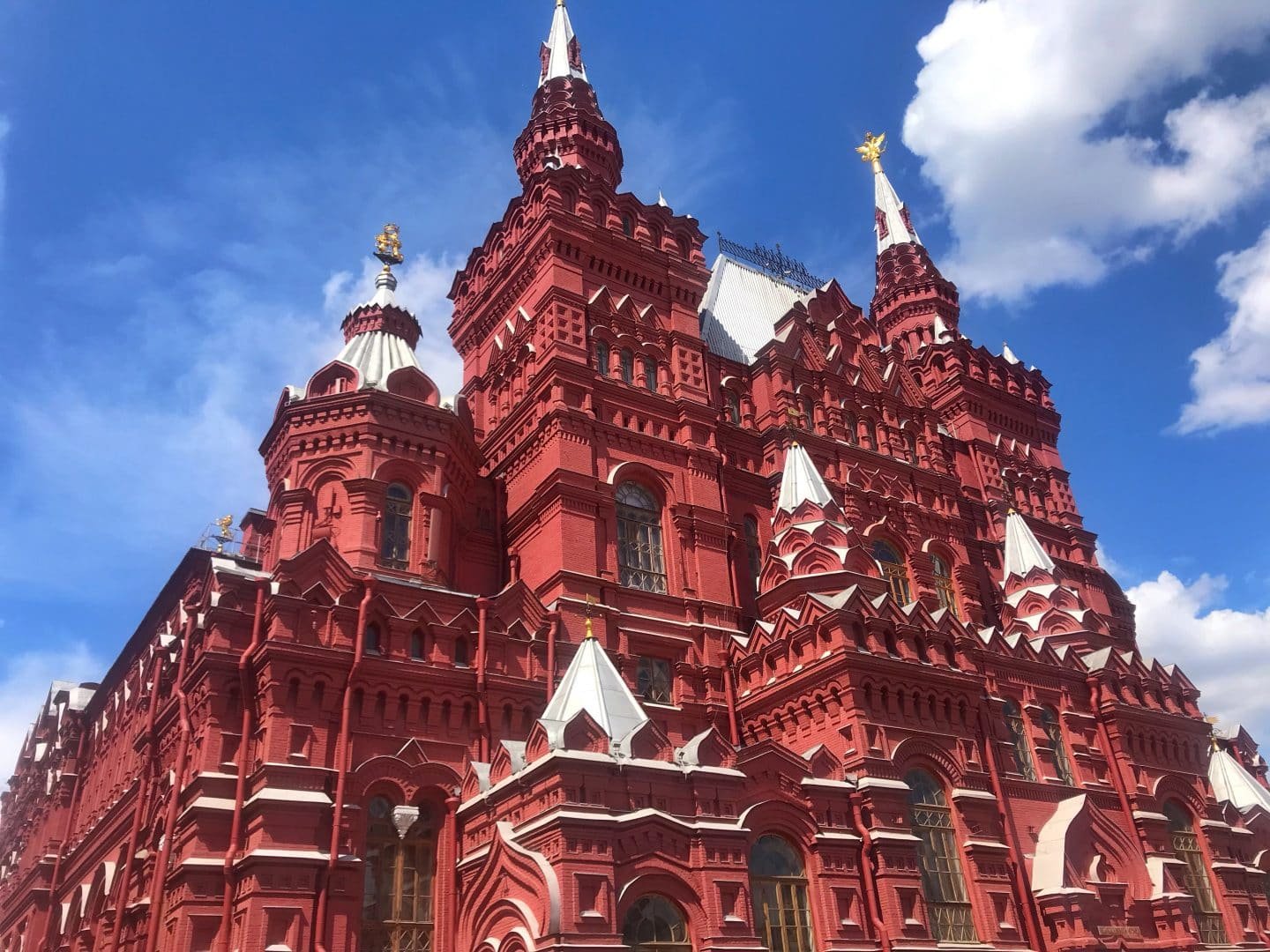 1 PM – See the floating bridge at Zarydaye Park
Open in 2017, Zardaye Park is considered as one of the best public parks in the world. One of the main attractions of the park is the floating bridge over the Moskva River in the shape of a "V". The panoramic views from there are unparalleled and its functional and impressive architecture.
2 PM – Try the famous Soviet-era Ice Cream
You can have lunch at one of the many restaurants inside GUM – (most restaurants are on the third floor). Alternatively have food at the Okhotny Ryad Shopping Center, an underground shopping mall on several levels located below Alexander's Gardens, and then go to GUM to purchase the soviet era Ice Cream made with the same recipe from 1914.
3 PM – Snap some Instagram shots at Art Play District
Art Play District also known as Viz Zavod ("wine factory" in English), is one of Moscow's trendiest neighborhoods where you will find art galleries, street art, craft breweries. Head to Moscow Contemporary Art Centre, where you will find work an art cluster helping to foment the city's artistic renaissance with established artists and young up-and-comers.
5 PM – Watch the sunset in VDNH Park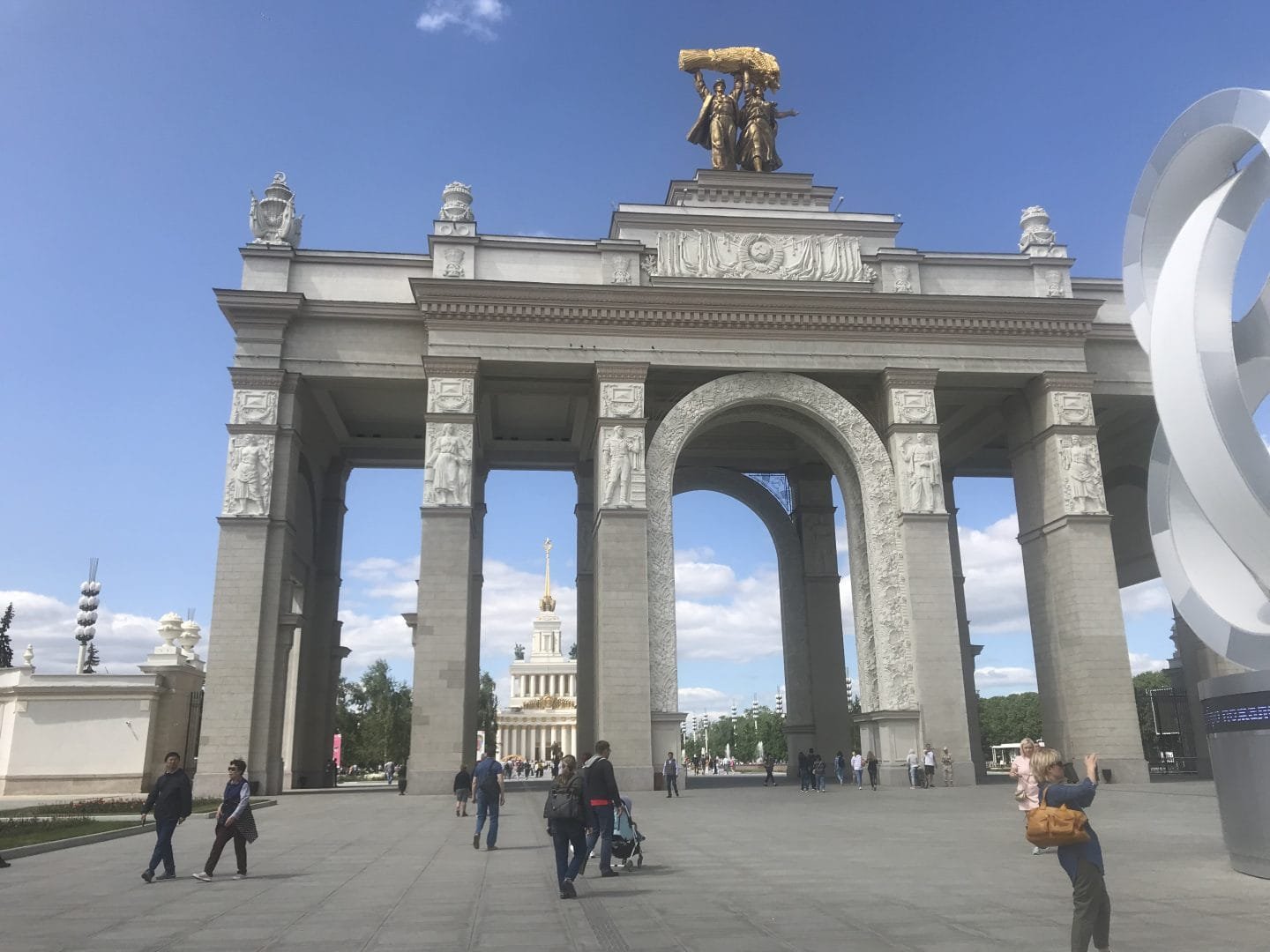 Vystavka Dostizheniy Narodnogo Khozyaystva (VDNH) is a Park located next to the Museum of Cosmonautics.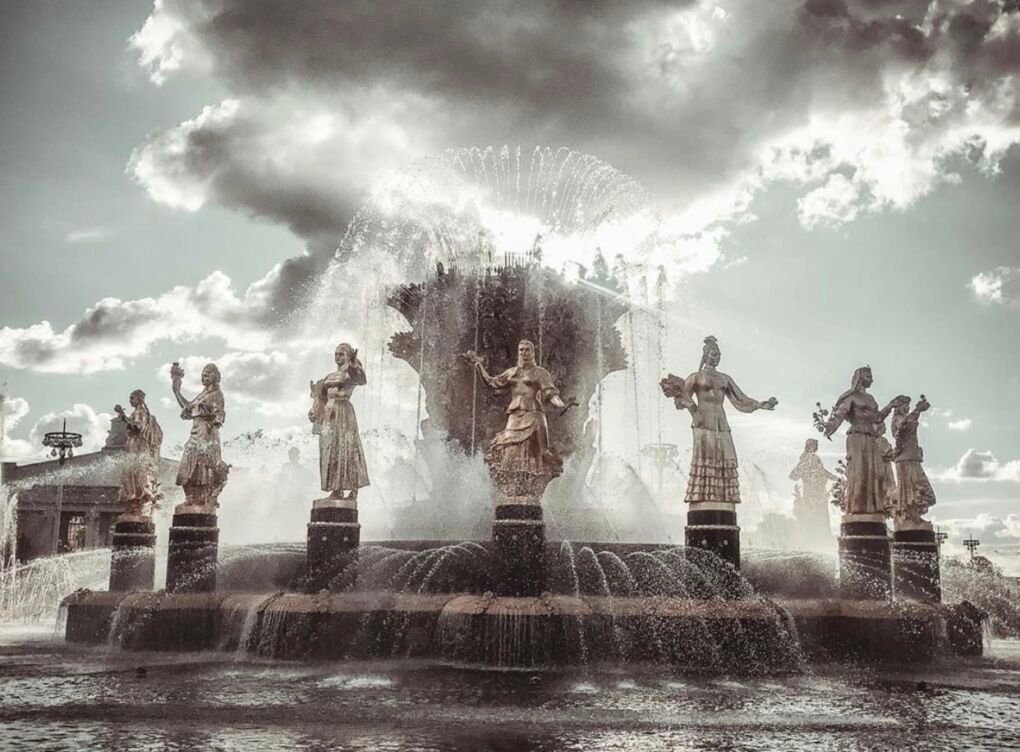 Dinner at Khachapuri
Actually spelled as Хачапури, this is a Georgian restaurant and probably one of the best places for food in Moscow. I didn't want to try a lot of Georgian food as after I leave Russia, I'm heading to Georgia but I had the famous khachapuri famous (cheese filled bread with egg) and a strawberry milk cocktail. I loved the ambiance and how the restaurant gives you a book with images so you can know what you are getting. The meal and cocktail cost €7.
8 PM – Watch the Ballet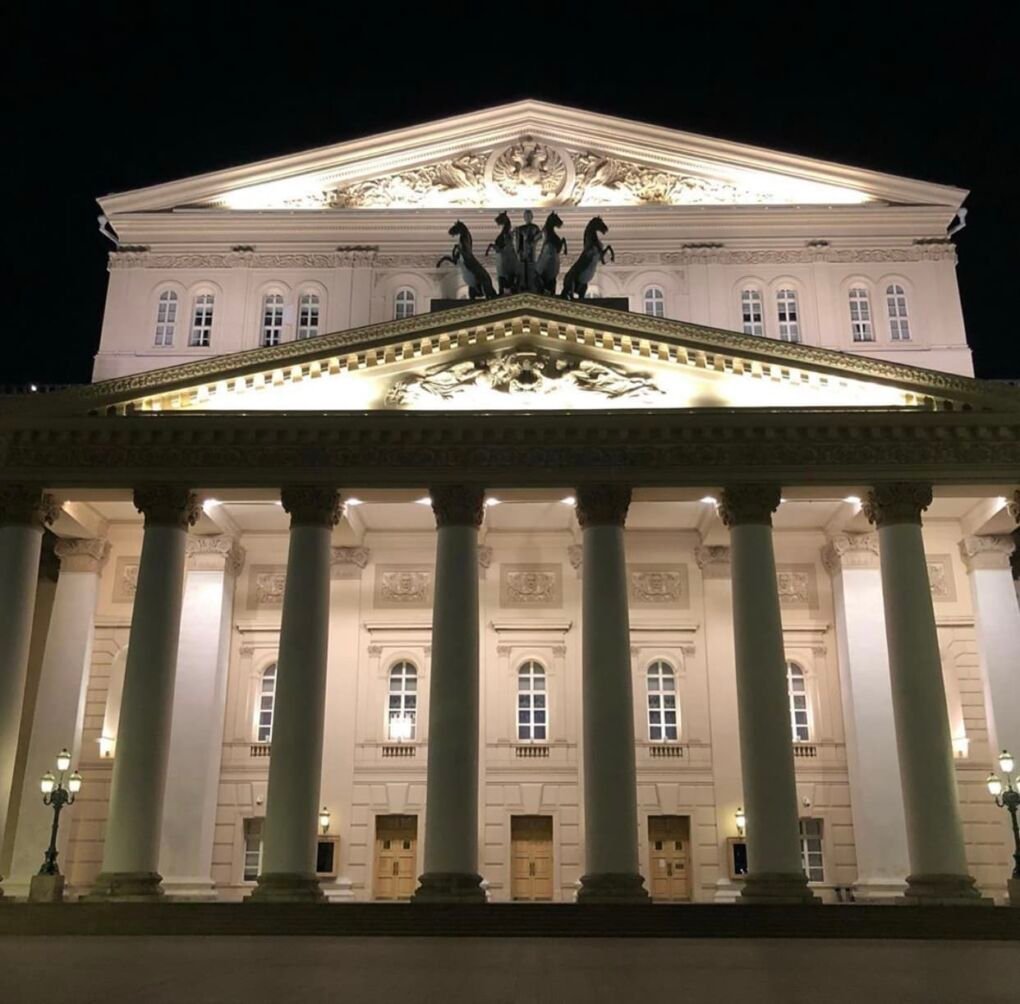 The world renowned Bolshoi Theater is a classic venue for ballet and other performances. Tours of the theatre are available HERE if you can't watch a show. It's very popular and expensive so its best to prebook ticket months in advance, alternatively visit The State Palace of the Kremlin that was built in 1961 and is the main headquarters of the Ballet of the Kremlin- one of the most important ballet companies in Russia.
Tip: Don't purchase tickets from men walking around the Red Square. Most tickets are fake.
10PM – Drinks on the famous Nikolskaya Street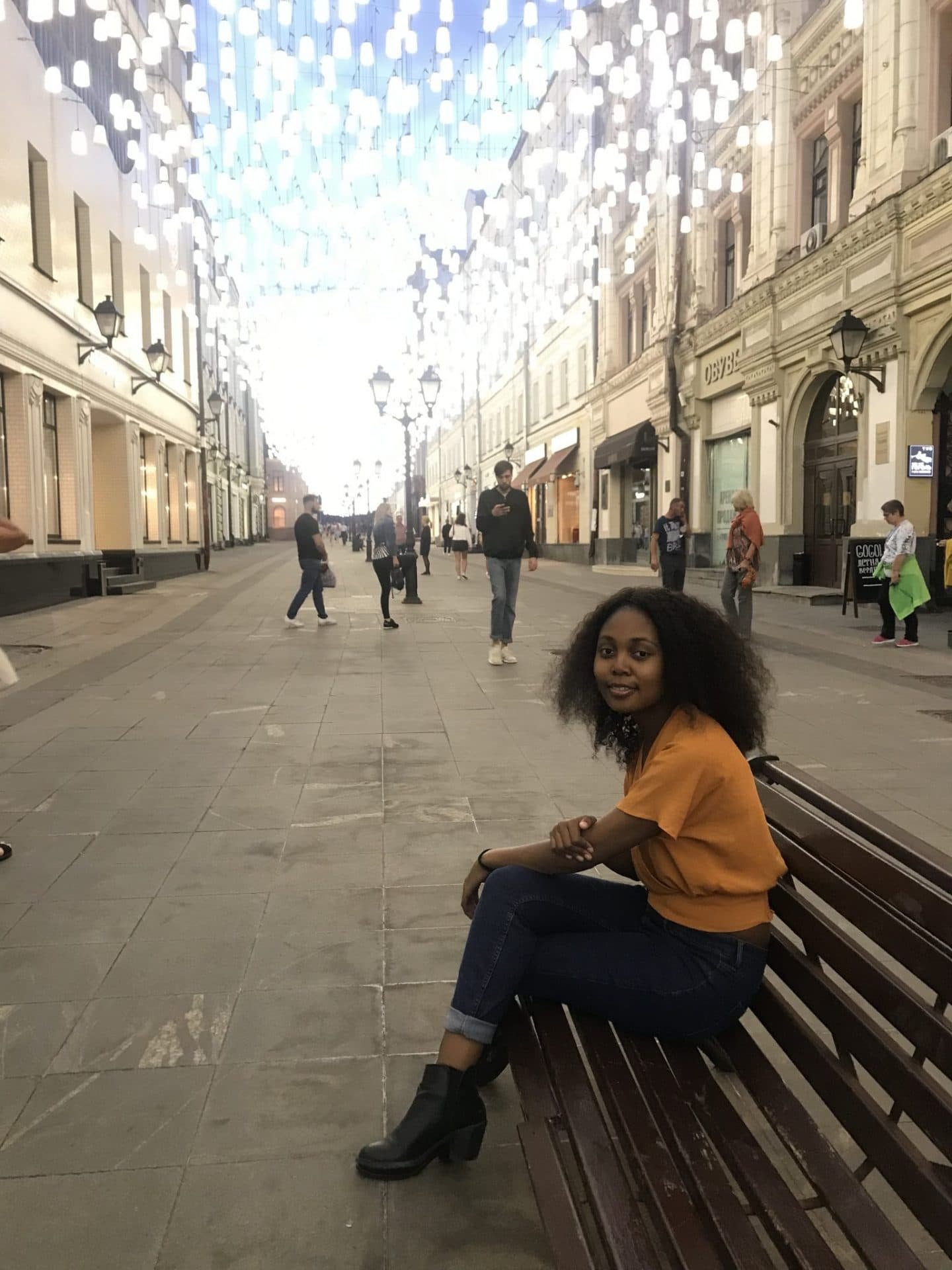 After 11 PM, all stores in Russia stop selling alcohol but you can visit one of the many bars and clubs. Nightlife in Moscow is amazing. I was amazed to see streets full of people at 3 AM on a Monday evening

Day 2 in Moscow
8AM – Go on a Metro Tour of Moscow
Read about my experience HERE, I shared the best of the 200+ stations to visit, costs and suggested FREE tour.
10 AM – Vodka Museum
I went to the Vodka Museum located inside the Izmailovsky Market (bazaar) to learn more about Russia's vodka history. Unfortunately, there are no guided tours and all the signs are in Russian but this shouldn't discourage you to visit. The price for admission and a tasting was 200 RUB per person and each person gets to choose 3 shots. The Museum is on one floor and you can easily walk through it in 30 minutes then sit down in a replica of a Soviet-era bar to enjoy your tasting.
1 PM – Admire views from Stalin's Seven Sisters Rooftops
I shared a detailed guide on how to see all seven skyscrapers, HERE. The seven buildings are: two hotels, two government buildings, two residential buildings and one university. It's hard to access all of them except the hotels which have restaurants open to the public or alternatively you can stay at one of the hotels.
My favorite was Hotel Ukraina also known as The Radisson Collection Hotel, where we went for drinks on the 29th floor bar "BUONO". It was pricer than other bars in Moscow as 3 cocktails cost €64 but the views are really amazing.
5 PM – Sunset Boat Cruise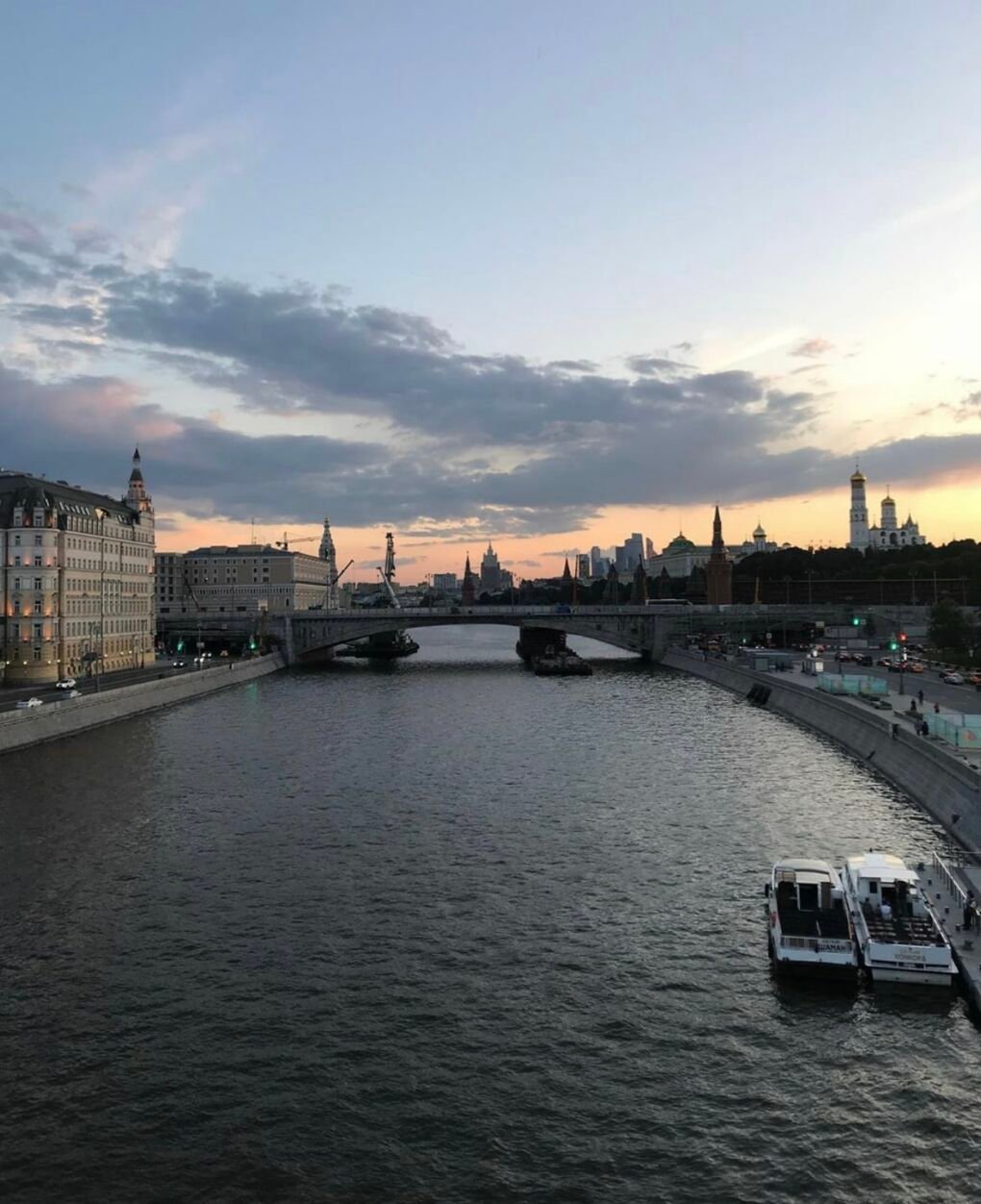 Seeing the historic city of Moscow by boat is on the must-do list of most visitors. The 140km long-river flows into the Caspian Sea through the Smolensk and Moscow Oblasts, passing through central Moscow.
These short river cruises available at different price points and times, allow you to take in many of the highlights of the city— the Ustyinsky Bridge, the St. Basil's Cathedral, the Moscow Kremlin, the Christ the Savior Cathedral, the Krymskiy Bridge, Sparrow Hills, Gorky Park, and the Novospassky Bridge, before returning to your port of origin —as you float along the famous Moskva River.
Want to save some coins in Moscow?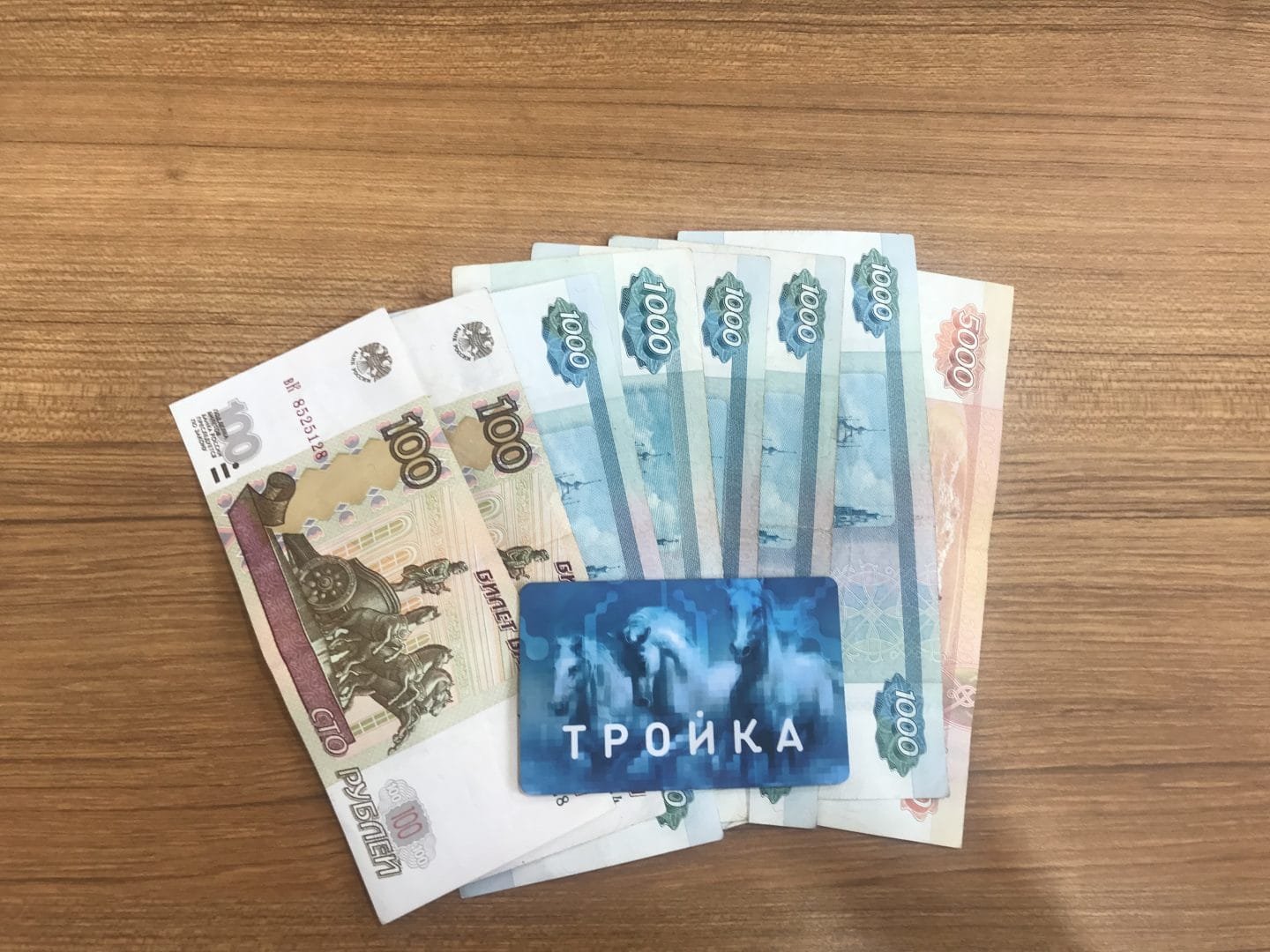 Sign up for a FREE walking tour of Moscow available daily at 10:45 AM: https://moscowfreetour.com I did this 2-hour tour on my first day and I think it's a great introduction to the city. The guide was amazing and I learned a lot then decided which places I loved and went to visit again.
Sign up for a FREE Stalin's Seven Sisters Tour: HERE
Find a MTC shop and buy a local sim card. It cost me 700 RUB (USD $10) for 20 gigs of data and unlimited calls and text.
Buy a Troika card and use it on the metro. Rides with the card cost 38 RUB and 55 RUB per ride without the card. At the end of your trip, return your card to any station and receive 50 RUB. The Moscow Metro operates from 5am to 1am everyday and there are trains every 2 minutes and its clean and safe.
Alternatively, use the Hop on and off bus. Buy a package HERE and pick it up when you arrive at the airport.
Taxis: There are different taxi companies at different price points. I recommend downloading the Yandex Taxi app and adding your card details. Then just type in where you are going on the app. Average taxi rides around the city cost 300 – 700 RUB. Most drivers don't speak English so it will be easier to just type in your destination and pay by card. You will be able to rate the driver after every trip and the driver also rates you. The better your ratings are the cheaper your rides costs so keep this in mind.
Disclaimer: All prices mentioned above were the prices when I was in Moscow in June 2019. Prices are subject to change.