Tis' the season of giving and if you're looking for some gift ideas here are suggestions for the travel loving female in your life! I've used all of these products on my travels, and they are all game changers and make life easier in their unique way!
Tip: Remember  to sign-up for a free Amazon Prime Trial as it gives you free two-day shipping throughout the holiday season, which is much better than the standard five to eight days.
Here are the deals I recommend you check out right now:
For the person whose always carrying around a lot of things: A Roam Forward messenger bag
Every day over 500 000 pick pocket incidents occur worldwide. Never worry about this happening to you with the anti-theft messenger bag from Roam Forward. The zippers are hid in-between the material so that they're not easily accessed – A useful feature if you expect to be in more crowded areas.
For the person who catches flights and not feelings: Slip Pure Silk Pillow Case
We spend a third of our lives in bed. By the time we're 60, most of us will have slept for an average of 20 years. Given how well-acquainted this makes us with our pillows, it's worth investing in the best pillowcase possible. Cotton cases can draw moisture from the face, hair and scalp, whereas Slip's Silk Pillowcases are made from 100% pure mulberry silk, which is breathable and a natural temperature regulator. Gentle on skin and hair, this clever material helps to prevent sleep ageing, reduce creases and stop strands from being twisted and damaged in the night.
What's more, if you've splurged on a fancy blow dry, this will ensure that it stays intact and save you from waking up with a bedhead. Specially commissioned, the silk used is made to exacting standards, developed and refined over 10 years to achieve the ultimate combination of shine, thickness, softness and durability. In a spectrum of seven sublime shades – from Black to Pink via Silver and traditional White – there's a king-sized (51cm x 91cm) silk treat to suit every bedroom aesthetic. Sleeping on a silk pillowcase is the ultimate game-changer.  Unlike cotton or linen, silk won't absorb lotions, and oils, so her skin won't dry out at night. This one also claims to combat bedhead and those dreaded sleep creases. Buy one here!
For the person who writes down everything: 365 day planner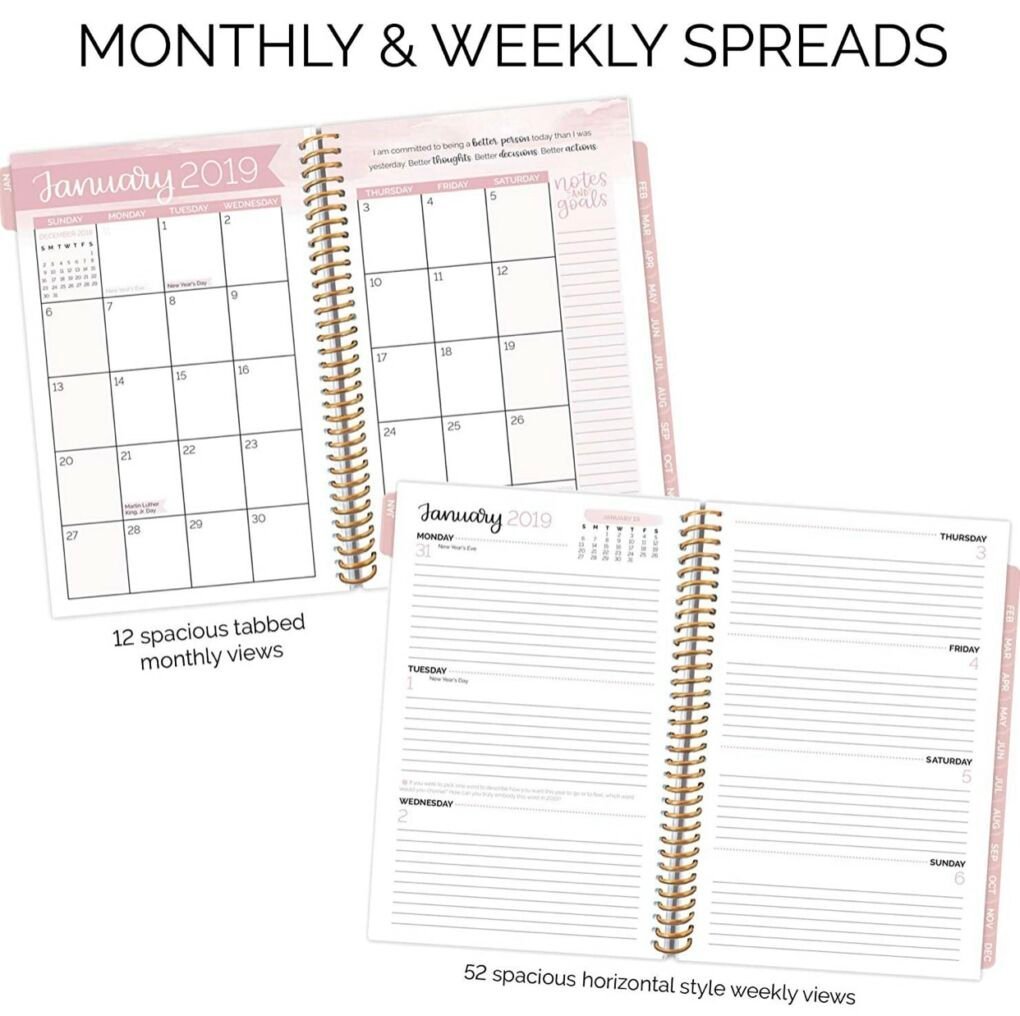 Some of us still prefer to make analog notes about our travels, and we're all the more excited to do so when it's in a gorgeous journal with an illustrated cover, gold-ruled pages, and sewn binding that lays flat for easy writing. Add their initials to this gift for a personalized touch. Buy the Bloom Daily Planner Here!
For some one whose battery is always low: IClever Boost Cube
A travel power adapter is essential for every traveler to allow them to use different plugs around the world. A USB version is best as you can charge three or more devices at once. Buy one here!
The Lifeproof Case
This phone case is perfect for the adventurous travelers. It's waterproof, freeze resistant and shockproof. It can handle anything! From diving to rain, you don't have to worry about your phone anymore. Buy one here!
For someone with access baggage: Etekcity Digital Luggage Scale
Why worry about your bags at check-in, getting stung with extra fees, and facing the embarrassment of repacking in public? With this luggage scale, one of the best selling items in this unique travel gifts list, they'll never pay unexpected overweight bag fees again. Buy it here!
For girls who can pack everything in one suitcase

Keep your undergarments together in this cute little Underwear and Bra Organizer. It has separate pockets and compartments for your bras and underwear so you can keep them all together. It is stylish too.
For eco- conscious girls: Dr. Bronner's Soap
It can be used as body wash, shampoo, clothes detergent, or even toothpaste. It's organic, vegan, fair-trade, and biodegradable, and the scents are incredible. My favorite flavor is lavender, try it here!
For the person whose always asking you for advice: Amazon Echo Spot
Instead of texting you their Google-able questions at 7AM, now they can ask Alexa. Available here!
Because hydration is important: a Collapsible Travel Water Bottle
Staying hydrated on the go is a must and the HYDAWAY Collapsible Pocket-sized Water Bottles makes this more manageable all while taking up minimal space. Buy it here!
For a timeless
The legendary Chanel N°5 fragrance has been redesigned in red, a limited-edition bottle. " Red is the colour of life, the colour of blood," said the late Gabrielle Chanel, who only wanted to dress women in black, white, beige, gold – and red. The ruby red Chanel N°5 bottles are available in either glass (for the 100ml Eau de Toilette and Eau de Parfum) or Baccarat crystal (for the luxury 900ml Parfum) – of which only 55 have been produced. Spoil your loved on with a luxurious new scent in a cool, dark red bottle. Shop the limited editors timeless fragrance HERE! or enter your details below and stand a chance of winning 1 of  the 5 100ml bottles!
Happy Shopping!
More gifts guides: