Located at the base of the eastern slope of the Cascade Mountains, in the center of Washington State. Leavenworth is a town modeled on a Bavarian village which will leave you feeling like you're enjoying a little getaway to the Alps.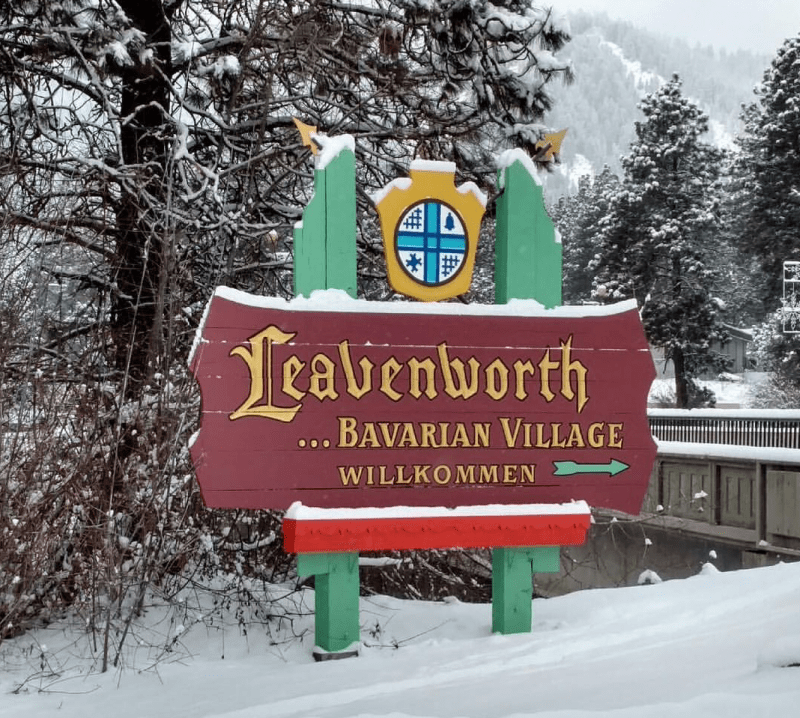 Popular for it's festival line-up which include Oktoberfest, Mai-Fest, Alefest, Autumn Leaf Festival and many more. The most famous is the Christmas Lighting Festival which happens every December.
Read: How to spend 48 hours in Seattle
If you visit in December or January, and you stay longer than a day, branch out beyond the town and plan a hike in the surrounding hills. The area is also popular in the winter as the surrounding mountains get plenty of snow perfect for sledding, skiing, snowshoeing and other wintery pastimes.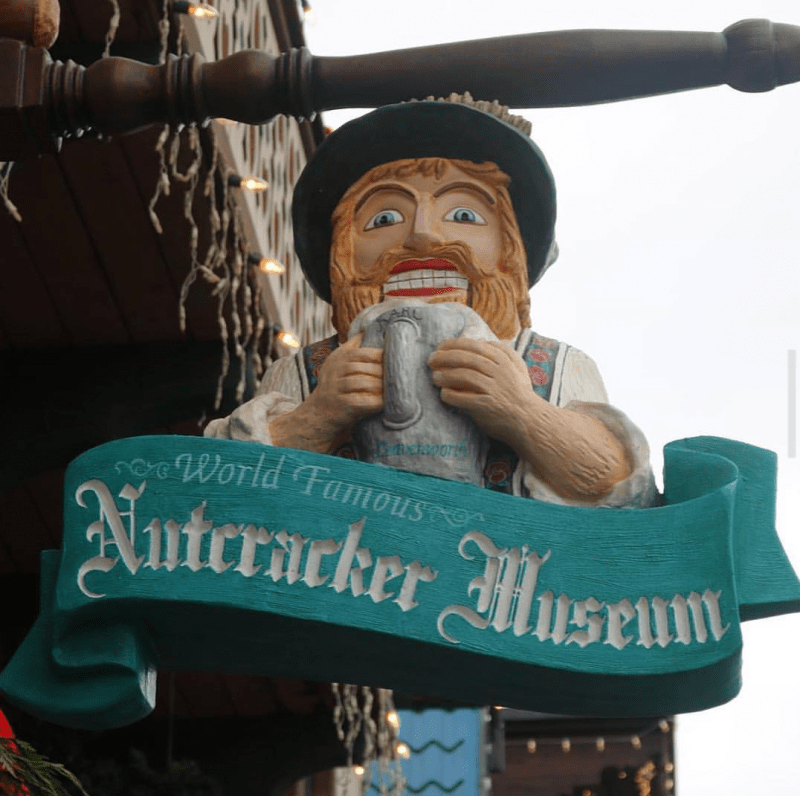 If the cold, icy weather isn't your thing, there's plenty of indoor activities to keep you entertained – from spa's, casinos, theatres and musuems like the world famous Nutcracker Museum. Start with wandering Front Street and exploring the German-themed restaurants and shops. If you want to get into the Alpine spirit of things, stop at restaurants like Munchen Haus and dine upon a beer and a brat on a bun completed by one of the many specialty mustards and sauces on the condiment bar. Or try some schnitzel at Andreas Keller. Duck into the many shops tucked along this main drag, hang out in Front Street Park or take a hike through Waterfront Park — both within steps of downtown.
On the beautiful town streets you will find many treasures from different restaurants and bars, old German architecture and charm to artistic alleys decorated in street art. From snowflakes on your nose, to the sound of carols in the air, to what seems like a million trillion lights, this festive Bavarian town has endless ways to spark your holiday spirit. When the snow flies, whiz down the town's sledding hill on Front Street Park under a rainbow of blinking Christmas lights or gliding over fresh power on a sleigh ride past rivers and woods.
If a winter wonderland of snowy white streets, twinkling fairy lights and winter activities are your idea of the ideal winter weekend, then look no further than Leavenworth. With  500,000 Christmas lights with live music, a special visit from Santa Claus, and more fun for the whole family!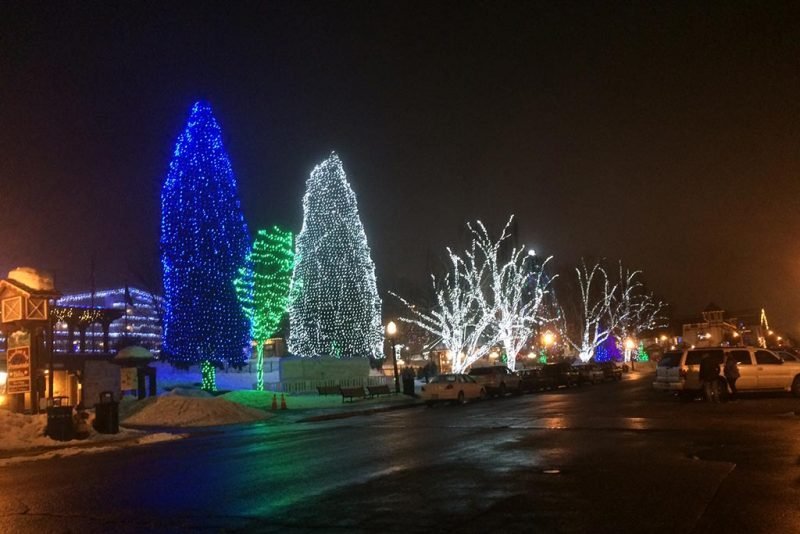 Additional Information:
The Christmas Lights Festival is on during WEEKENDS. From November 30th to December 16th every year. For more information visit the official website HERE.