The capital city of Ireland, Dublin is split north and south by the Liffey river, which is also the source of water for the Guinness brewery to which it is home. The capital city is a living museum of its history portrayed in pretty vibrant colors. Beyond its impressive collection of museums and galleries, it is a place of multiculturalism and a transit history. Here are some things to do:
1. Learn about religion at Cheaster Beatty Library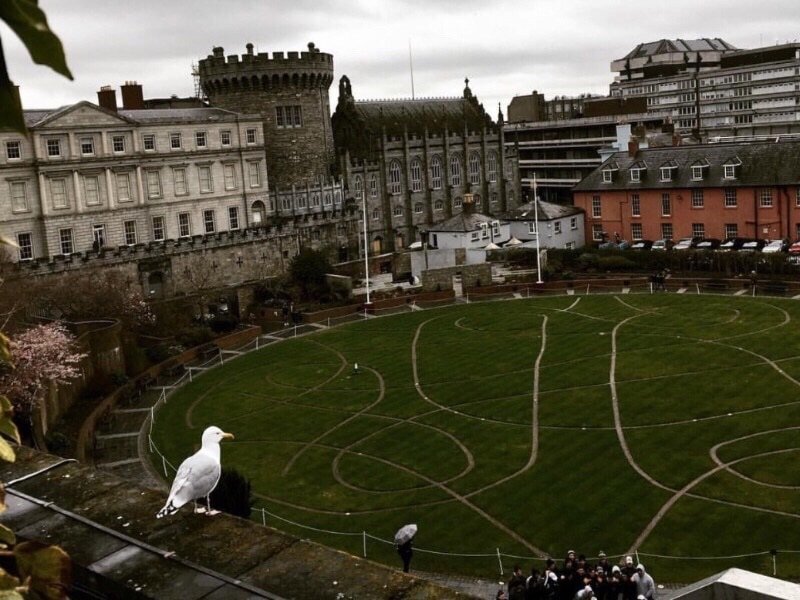 A collection of more than 20,000 manuscripts, rare books, miniature paintings, clay tablets, costumes and other objects of artistic, historical and aesthetic importance. They have a 2nd century Greek page from Numbers and Genesis, Hebrew 10, Luke 14, Mark 5, one from Romans and 1 Thess. Also included are a 12th century Armenian Canon Table and Gospel of Matthew. The other side of the same floor contained Quran and Islamic MS. Admission: Free
2. Find Bambi at Phoenix Park
Home to a herd of deer, the city's zoo and the president of Ireland's official residence, Áras an Uachtaráin. Phoenix Park is the largest Park in Europe. Admission: Free
3. Dublin Castle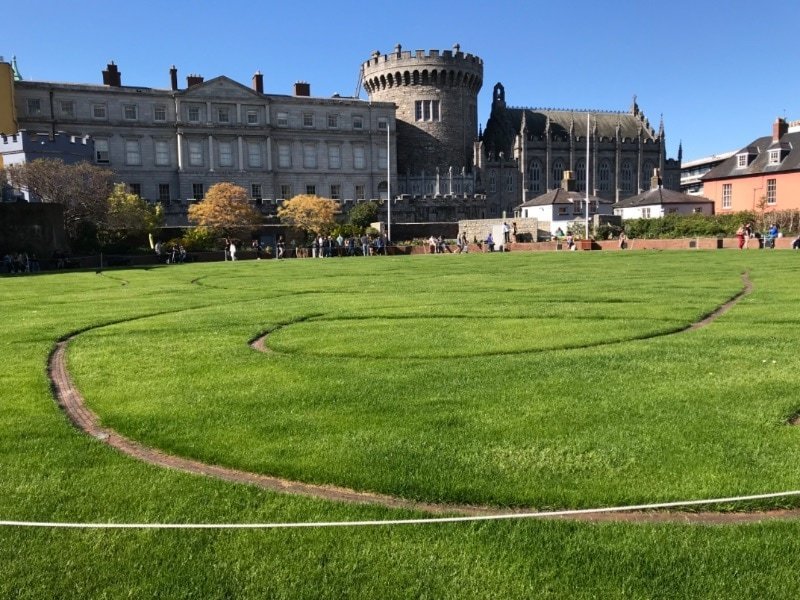 Erected in the early thirteenth century on the site of a Viking settlement, Dublin Castle served for centuries as the headquarters of English, and later British, administration in Ireland. In 1922, following Ireland's independence, Dublin Castle was handed over to the new Irish government.
4. Irish Whiskey Museum
Whether you're a whiskey connoisseur or just love the culture of Dublin, this museum is ultra-modern and stands out among the crowd. You will learn about the the true magic of making whiskey and why Irish whiskey is triple distilled.
A shebeen (Irish: síbín) was originally an illicit bar or club where excisable alcoholic beverages were sold without a licence
5. Have a pint at the Guinness Storehouse
A trip to Dublin would be incomplete without a trip to Ireland's most popular attraction. The journey starts with a tour of the storehouse, learning how to pour the perfect pin and ends with a pint of the Black Stuff in the world-famous rooftop Gravity Bar. Admission: +-€20 (You get a discounted ticket if you book online. Discounts start from 25% and are applied based on the timeslot and day tickets are booked.)
6. Say a Prayer at St. Patrick's Cathedral
Built in honour of Ireland's patron saint, the Cathedral is opposite the famous well where St Patrick is believed to have baptised converts on his visit to Dublin.It's the National Cathedral of the Church of Ireland and dates back to 1220. Admission: €7 per adult
7. Tour Jameson Whiskey Distillery
Home of Jameson since 1780, the Bow Street distillery in Smithfield, is the the place to go to learn more about whiskey and wash it all down with a tasting experience. Admission: €20 adults | €16 students
8. Book of Kells at Trinity College
Literary junkies will rejoice as they browse the well-stocked stacks at this library. Open since the middle of the nineteenth century and located inside Trinity College, the Library carries new and used books beyond your wildest dreams, including the manuscript of the 4 Gospels of the New Testament, created around 800 AD, also known as the Book of Kells. Any 21st century version of Beauty & The Beast's Belle would feel right at home here.
9. Visit Kilmainham Gaol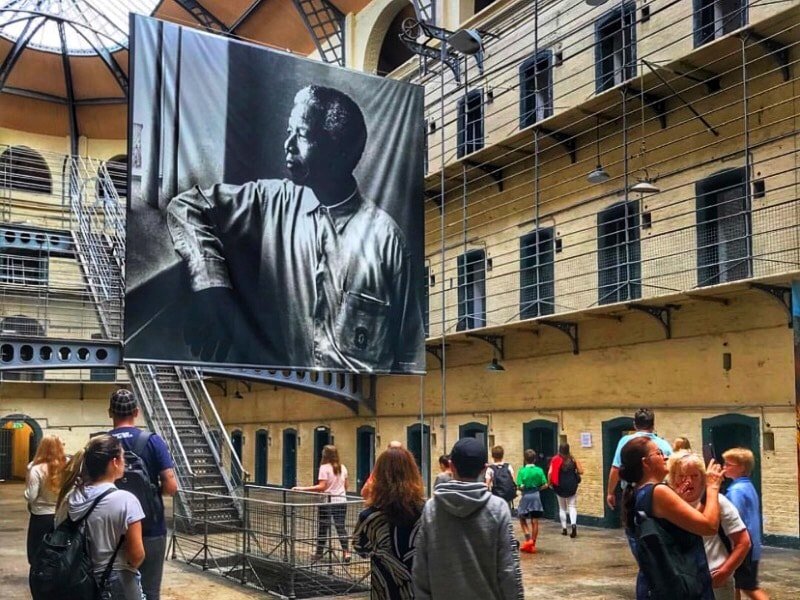 It's an eerie, yet intriguing visit as it was a prison which operated from 1796-1924. Many of Ireland's most "rebellious" criminals were incarcerated here as well as children as young as 7 years old for petty thefts.
10. Get a history lesson at The National Gallery of Ireland
Home to Irish works of art as well as that of Italian Baroque and Dutch masters. That said, it's arguably worth the wait to view the extensive permanent collection, not to mention the regular contemporary exhibits. Admission: Free
Read: Five Must-See Museums in Dublin
11. Hugh Lane Gallery
Operated by Dublin City Council and its subsidiary the Hugh Lane Gallery Trust. It houses one of Ireland's foremost collections of modern and contemporary Irish and international art. Admission: Free
12. Stroll at St. Stephens Green
One of Dublin's prime people-watching spots. The center pond with ducks is a kid favorite. It's a melting pot of artists and musicians, kids and families, dog-walkers, skateboarders and chess players. Sit on one of the many benches that line the perimeter—this is what real Irish site-seeing looks like. Admission: Free
13. Murphy's Ice Cream
Serving up quality ingredients in imaginative flavors, like the 'Salty Pimp' and 'Rocky Roadhouse,' their cone creations are a necessary guilty pleasure.
14. Watch a show at the Gaiety Theatre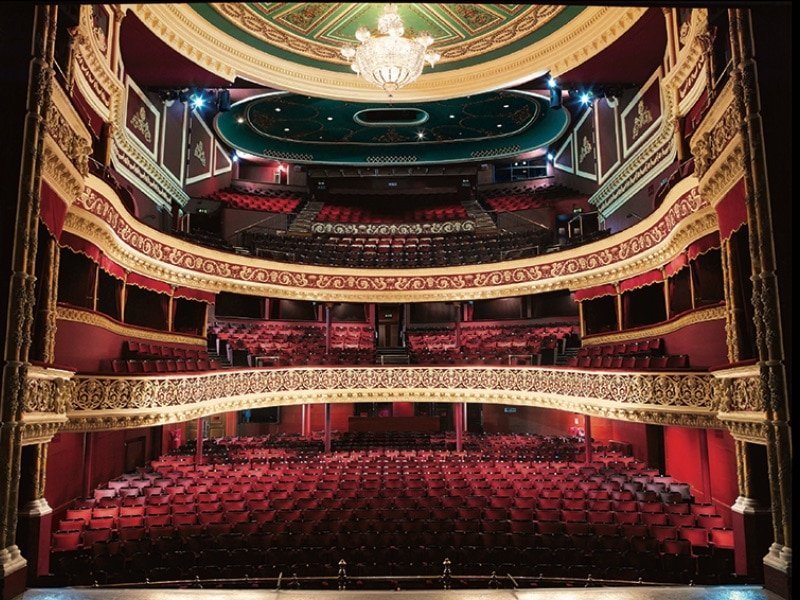 Dublin's Gaiety Theater has been a landmark since 1871, but it's been an historic venue for musicals, drama, revues, comedy, concerts, dance, festivals and pantomime.
15. Walk Dublin's oldest pedestrian bridge, Ha'penny
Dublin's most iconic and recognizable bridge is, of course, also its most crowded. The bridge offers scenic skyline views that draws a lot of tourists, so aim for early morning if you want to avoid the rush. Though the breathtaking sunset in the early evening might just be worth dealing with a few extra people. It got its name because you once had to pay half a penny to cross it.
16.  Shop at the farmers market at Farmleigh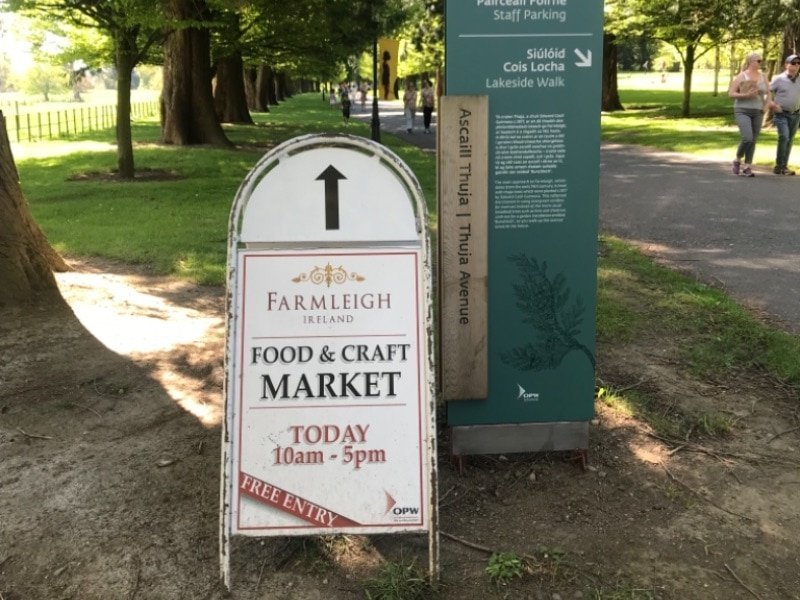 Escape the city's hustle and bustle and stroll through the stunning gardens which was formerly one of the Dublin residences of the Guinness family. In the spring, the cherry blossoms bloom, turning the gardens into a breathtaking sea of fluttering pink petals.
17. Bulls Island
Bull Island is a low lying, dune covered sand spit in Dublin Bay off the coast of the city's north side. As a National Nature reserve it is a paradise for birdwatchers and wildlife enthusiasts, and a good place for walking.
18. Fishing in Howth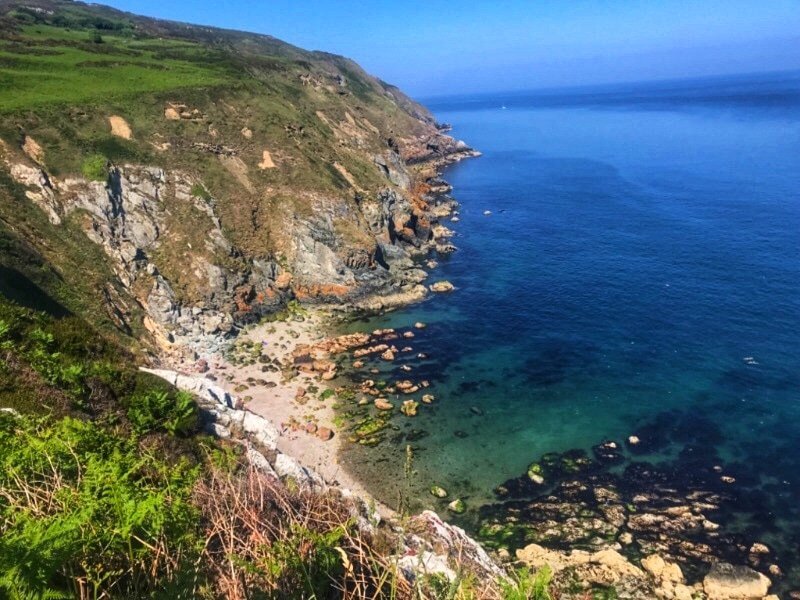 The Howth Coastal Walk, recently awarded a Trip Advisor Certificate of Excellence, starts at the car park at Balscadden Bay where path leads up and around the Nose of Howth and onto the cliff tops. If you continue uphill, there are excellent views of Lambay Island and Ireland's Eye (be careful on the cliff edge) and a slight detour to the south takes you to Baily Lighthouse (pictured). At the highest point of the walk (171m), you'll reach the Ben of Howth – marked by an ancient burial cairn. The 7km takes 2-3 hours.
Must Read: A day in Howth
19. Visit Malahide Castle
Malahide Castle is one of the oldest castles in Ireland, owned by the Talbot Family for almost 800 years. It's steeped in history, but a recent refurb allows visitors the opportunity to browse an interactive interpretive area on the ground floor.
20. Watch a movie at the Stella Theatre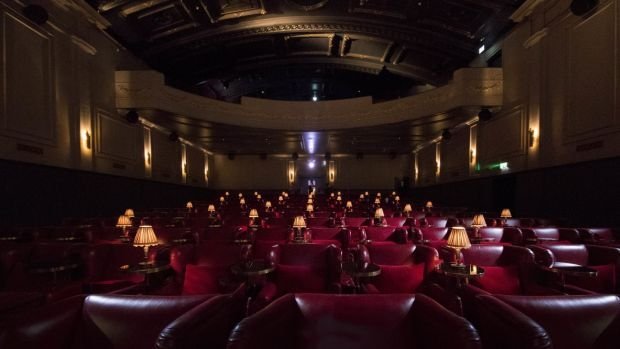 The Stella Theatre first opened in 1923, has had many incarnations since, today it's a cinema.
21. See the oldest building in the city, Christ Church Cathedral
Renowned for its beauty, architecture and exquisite floor tiles, it is home to the famous 12th Century crypt, one of the oldest and largest in Britain and Ireland. Perfectly located in the heart of Medieval Dublin, it was founded in 1030 by Sitriuc, King of the Dublin Norsemen and was incorporated into the Irish Church in 1152 and eventually led by the famous Archbishop and patron saint of Dublin, Laurence O'Toole.
22. Learn about Irish History at the EPIC (The Irish Emigration Museum)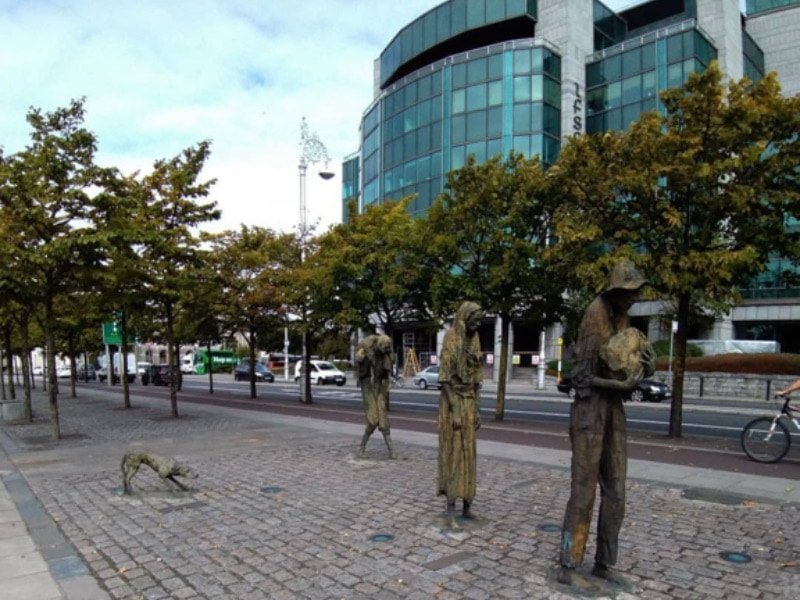 EPIC (The Irish Emigration Museum) tells the story of the more than 10 million people who left Ireland over the centuries, bringing visitors on a journey through the Irish emigration experience, exploring why people left and the adventure, adversity and triumph that awaited them.
23. Learn about at the GAA Museum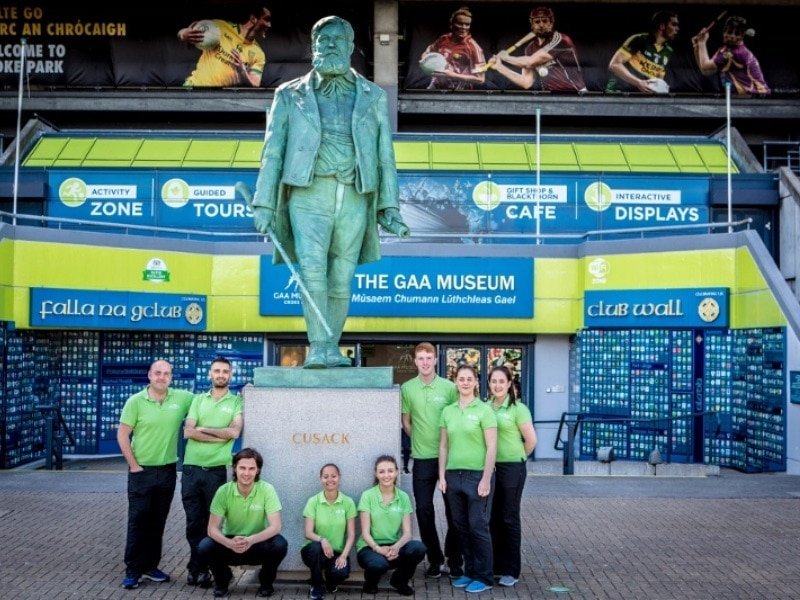 Museum of Gaelic sports (Gaelic football, hurling, handball and camogie) with interactive exhibits.
Read: 5 countries to get your football fix.
Have you visited Dublin recently? Tell us some of your favourite spots in the comments section below!
*Disclaimer!
All information on this blog page was correct at the time of publishing and may change at any time without prior notice.