Cape Town, often referred to as the trending city in South Africa, and that's with good reason: the city seems to have an inexhaustible offer of all things cool, innovative and extraordinary – be it urban pools, open-air festivals or rooftop bars. Not taking into account the usual touristy sights, Cape Town is a popular tourist destination in summer but not so much in winter.
Most people are not aware that Winter is low season in Cape Town (and most destinations), meaning you'll have more of the city to yourself and won't have to compete with hordes of tourists for entry to exhibits, monuments or when making restaurant reservations. Not to mention the fact that accommodation and flights are cheaper than in peak season.
In Winter (June – August) the average  temperature is 64 F/18° C (high) and 46 F/7°C (low). It also rains a lot and for a city where outdoor activities are the main attractions, most people are discouraged to visit. In Cape Town most things weather-dependent but I didn't let this affect my decision to visit the city.
Here's what's I got up to:
● A helicopter ride is a wonderful way to see the majestic Cape Town –
Perfect for dates, family adventures, special occasions and even proposals, there's always an excuse to jump on a scenic flight with NAC Helicopters.
There are different tour options, we went on the hopper tour which takes off from the iconic V&A Waterfront, passes through City Bowl, Green Point, Sea Point, Clifton, Camps Bay, The Twelve Apostles and back.
Where: East Pier Road, V&A Waterfront
Cost: 4 Seater | R3 740 (subject to change)
● A day trip to Robben Island – Known as the island where Nelson Mandela, Walter Sisulu, Robert Sobukwe, Govan Mbeki and other political prisoners were imprisoned, Robben Island is actually more than just a prison.

For a guided tour around the island, a visit to the maximum security prison – including meeting a former political prisoner and seeing the cell that housed Nelson Mandela. More information about my experience HERE.
● I find the best way to explore a city is; purchasing a bus pass, hoping a random bus, getting off a random stop and finding your way back. This can be done with the City Sightseeing Bus.
● A trip to Cape Town is not complete without visiting Table Mountain or Signal Hill (I mean… why are you even in Cape Town?)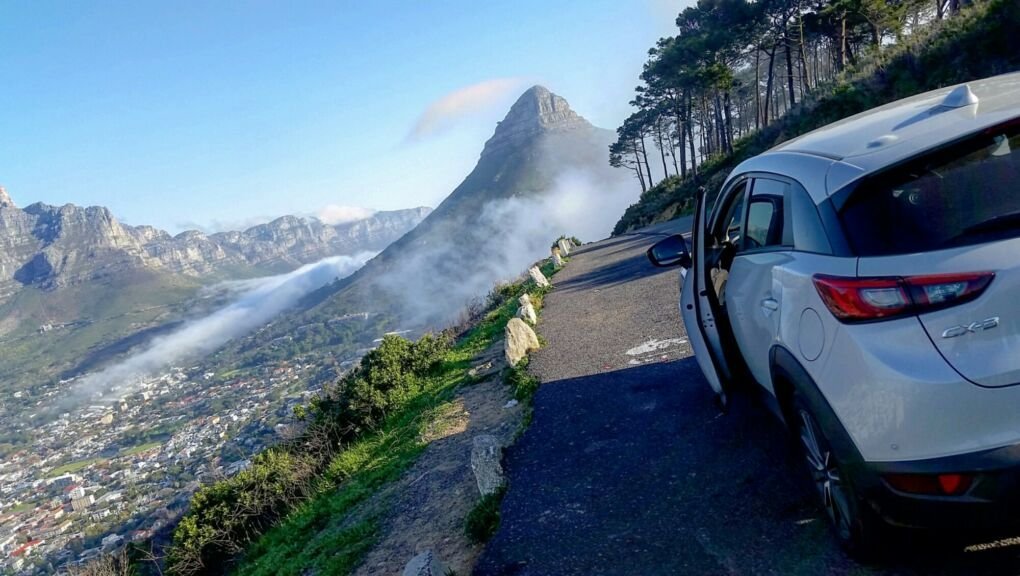 ● Feed your adrenaline need with a zip-lining experience.
Thankfully with SA Forest Adventures, your safety is their #1 priority. They make sure that you have the equipment properly harnessed and they explain in detail exactly how the tour works before starting.
I'd suggest doing this first thing in the morning then heading to Kirstenbosch Botanical Gardens as it's close to each other.
● A visit to Kirstenbosch Botanical Gardens is a must. Set against the backdrop of Table Mountain National Park, you'll find a garden that not only showcases the unique and incredibly diverse flora of the Cape, but also offers incredible views.
The garden was founded in 1913 on an estate that covers 528 hectares and supports a diverse fynbos flora and natural forest.
Where: Rhodes Dr, Newlands, Cape Town
Cost: Adults – R50, Scholars (6–17 years) – R10, Pensioners (Tuesdays excl. public holidays) Free with valid card, Students – R25 with valid card, Children (under 6 years) – Free, BOTSOC members – Free
● Head to Cape Point known as corner of the continent – where the two oceans meet. It's a breathtaking site with cliffs covered in fynbos flanked by beaches and hidden coves.
● Dive with sharks at The Two Oceans Aquarium – an underwater nature reserve with extraordinary experiences fit for all ages. Home to over 3 000 marine creatures.
Where: V&A Waterfront
Cost: Ticket prices vary according to age groups. (R65 – 135). Available on their website
www.aquarium.co.za
● Take a drive to Rylands also known as the "Little India of Kaapstad". Spent an hour walking around until I spotted a salon and walked in for a mendhi (R50) and eye brow threading (R35) experience.

Mehndi (also known as Henna in Urdu) is an important part of Hindu tradition. A ceremony is held the evening before a wedding where the application of the mehndi on a bride's hand (starting from the elbows) and feet (starting from below the knees). After a few hours the mend starts to peel off and you are left with a deep brown color pattern dye on your body.

● Visit the museums and galleries. The ever popular District Six Museum and The Springbok Experience get extremely busy. I recommend getting there early to avoid the crowds or heading a little out of the main tourist traffic and heading to Rhodes Memorial or Bo-Kaap Museum. All these museums have fantastic exhibits and experiences for kids of all ages.
When a special occasion calls for an epicurean feast, Cape Town offers a bounty of high-end options:
● Enjoy a gourmet lunch at Mondiall Kitchen & Bar (waited for an hour for the food but it was totally worth it.)
Lamb Shank with creamed potatoes, root vegetables, basil aioli & classic red wine jus.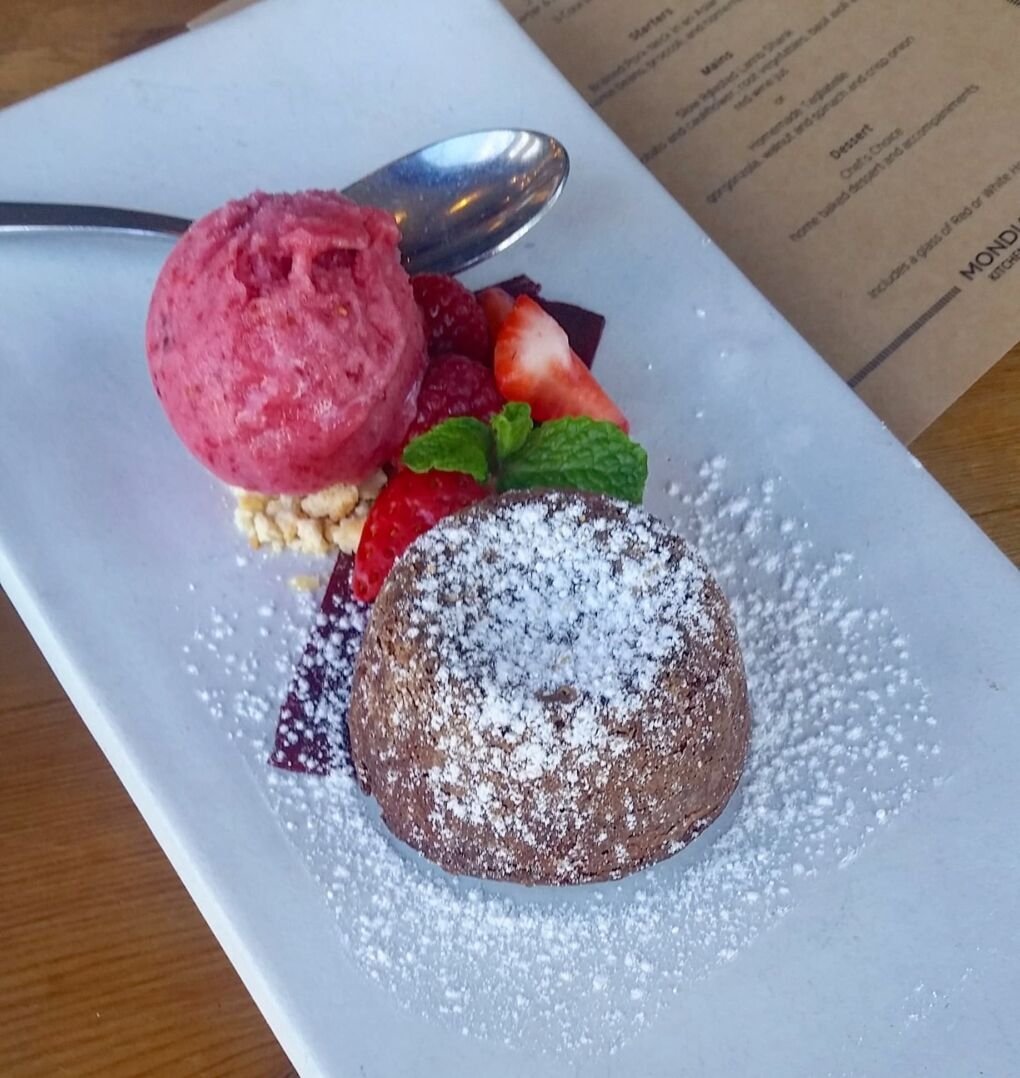 Chef's Choice : home baked dessert
Where: V&A Waterfront
● Shop and eat till you drop. Duck in and out of the stalls at The Bay Habour Market for high street bargains and tasty street food.
● Of cause you have to go to Tasha's…  On this particular day I tried.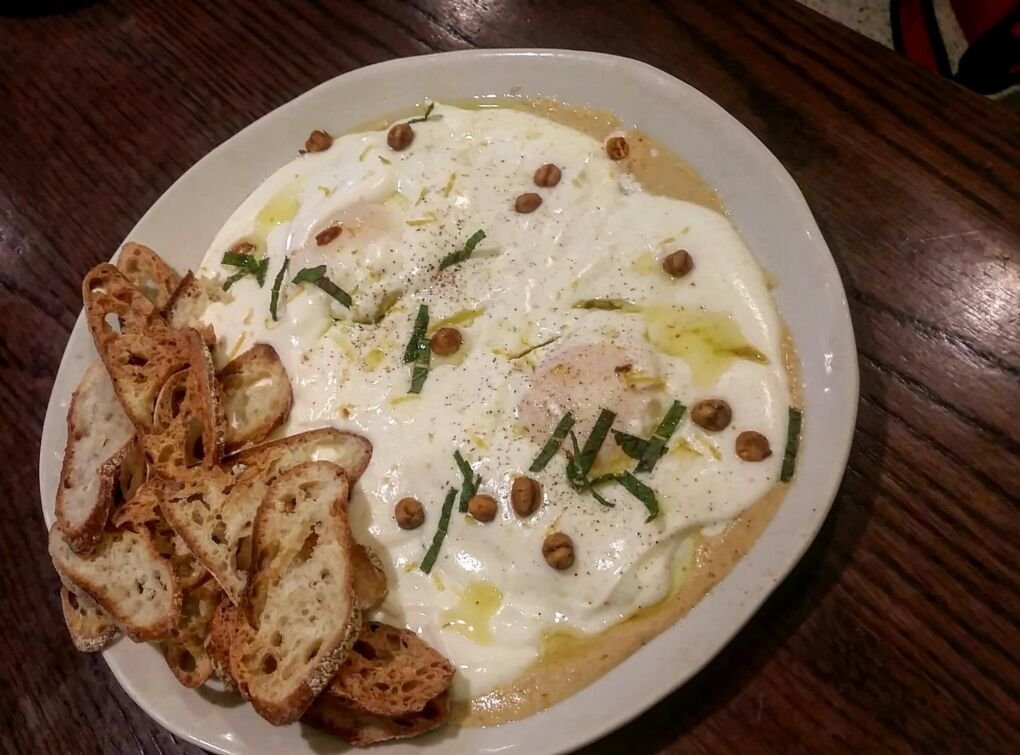 Turkish Eggs – tasted nothing like a typical Turkish Kahvalti
Where: V&A Waterfront, Shop 7117, Lower Level
● When only beer can quench your thirst, head over to SAB's Newlands Brewery.

Making your way up each level, through the 'History of SAB'  then you finally end up in the bar, where you can sit back with bottles of the finished product.
Where: 3 Main Road, Newlands, Cape Town
Cost: R80pp and includes a beer tasting and two complimentary drinks
● During lunch time head to Cape Quater and visit Food Network Chef,  Jenny Morris' restaurant "Yumicious Cafe" for a scrumptious harvest. When you're there ask her for the recipe for her delicious cake which I had 2 slices of or perhaps enroll for her cooking school which is opening at Cape Quater soon.
● For the great Gatsby head over to Aneesa's. The Gatsby is a foot-long sandwich and you can add anything   from chicken to masala steak and cheese option to a calamari and fish combo to a vienna, Russian sausage and polony. Very popular in the Cape Flats.
Where (stores):
86 Ottery Road | Wynberg | Cape Town | +27 (0) 21 797 5682
Cnr Esso Road and Montague Drive | Montague Gardens | Cape Town | +27 (0) 21 551 7123
Where to stay in Cape Town?
With close to 50,000 beds available in the greater Cape Town area. Find your home away from home, with world-class services and facilities for work and play:
Best Hotels in Cape Town
● Review: The President Hotel
● Review: Bliss Boutique Hotel
● Review: Radisson Blu Waterfront
● Review: Strand Tower Hotel
● Review: Southern Sun Waterfront
Cape Town is always a good idea, even in Winter! Don't you agree?
For more suggestions of things to do on your next trip to Cape Town visit the Cape Town Tourism site www.capetown.travel