A trip to New York City is the experience of a lifetime. In most cases it can be bit overwhelming especially for first time visitors. You will feel like there is so much to do and not enough time, so I've put together a list of things to do to help you decide. With famous attractions like Times Square, Central Park, the Empire State Building and Yankee Stadium—to name just a few—NYC packs more to see and do into one compact area than any other place on earth.
Take a ferry to the Statue of Liberty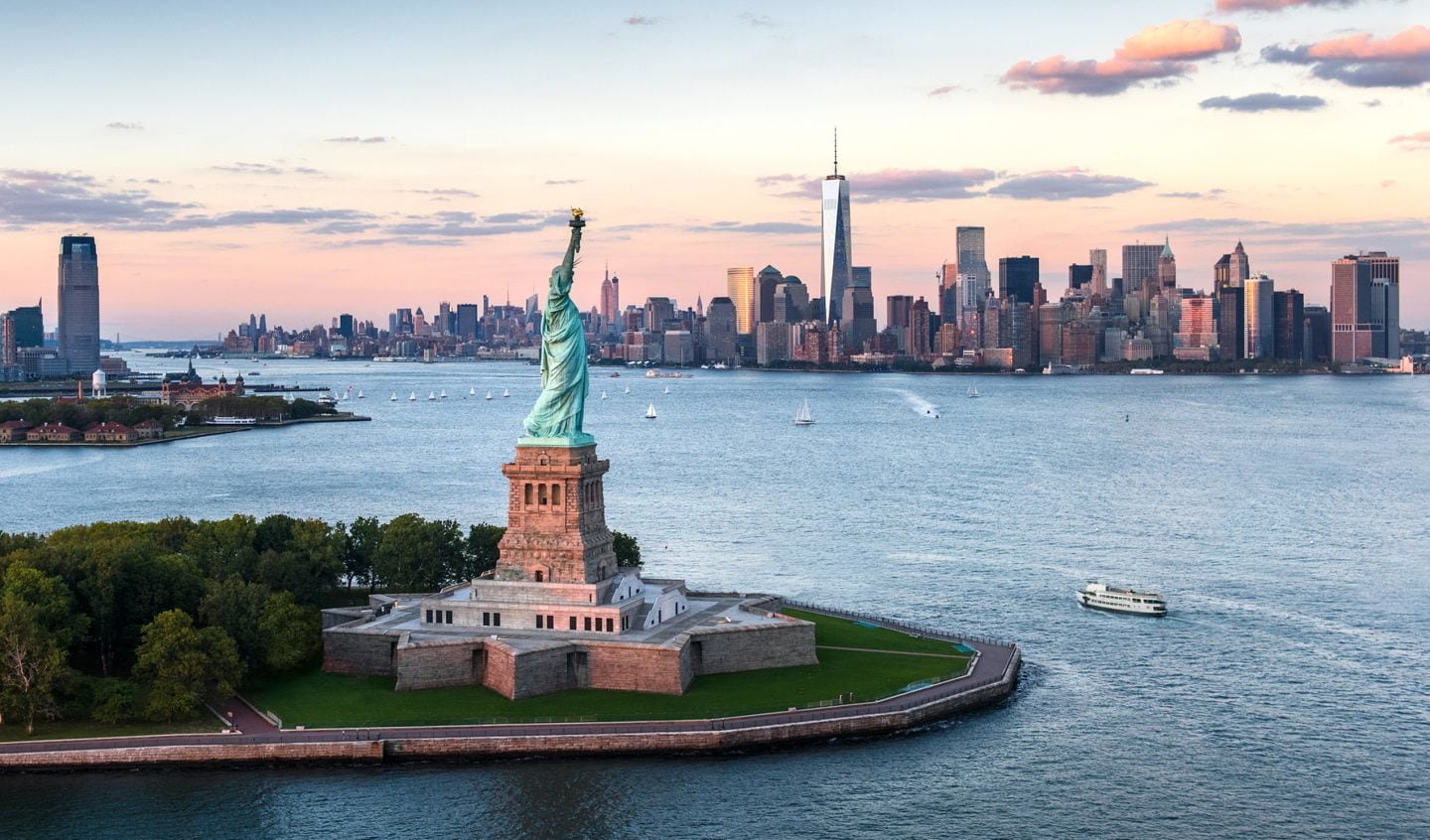 Read my full review of my Statue of Liberty visit HERE
Have Breakfast At Tiffany's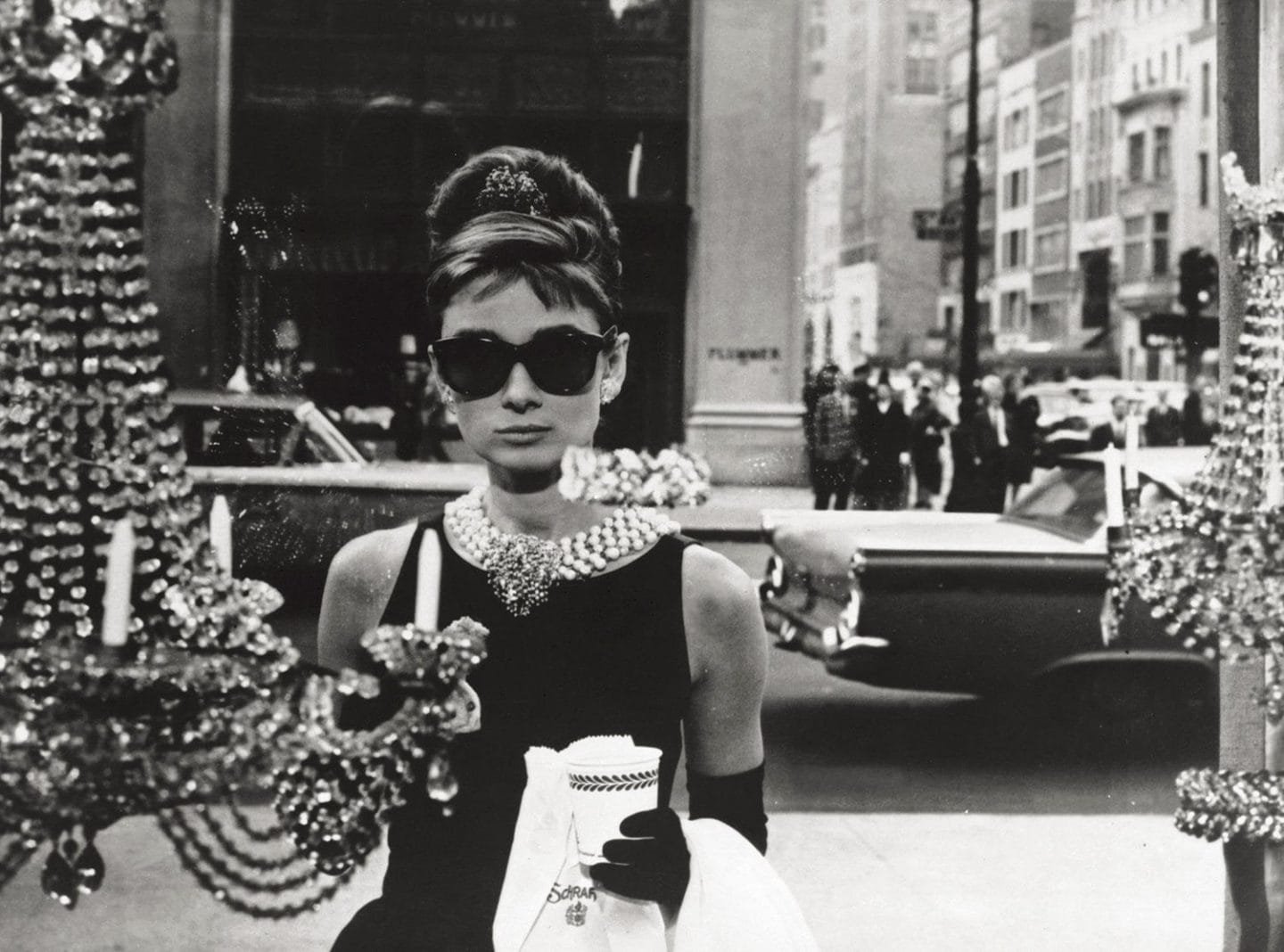 Truman Capote's 1958 novella was adapted into the 1961 movie Breakfast at Tiffany's starring Audrey Hepburn and directed by Blake Edwards detailing the love story of a call girl and a self-loathing gigolo.
Stroll The Halls Of The Met
The largest art museum in the United States and one of the ten largest in the world.
Visit the Whitney Museum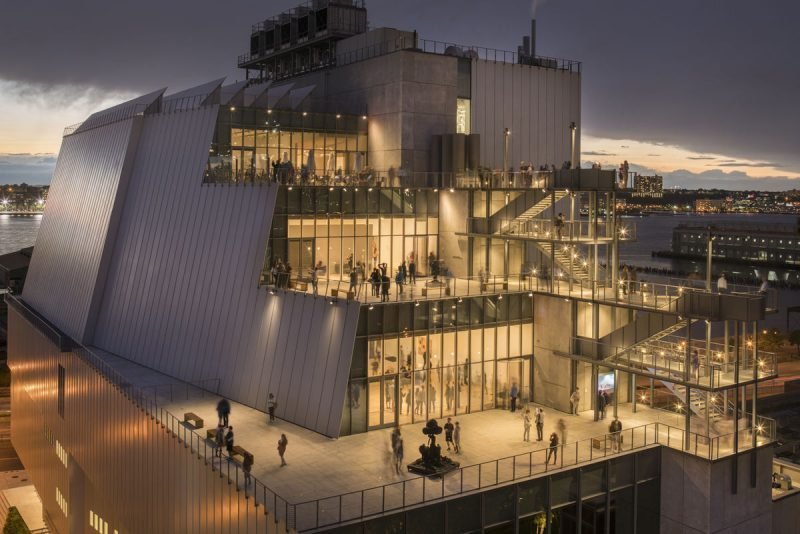 Designed by architect Renzo Piano and situated between the High Line and the Hudson River. The Whitney is dedicated to collecting, preserving, interpreting, and exhibiting American art, and its collection—arguably the finest holding of twentieth-century American art in the world—is the Museum's key resource.
and the Brooklyn Museum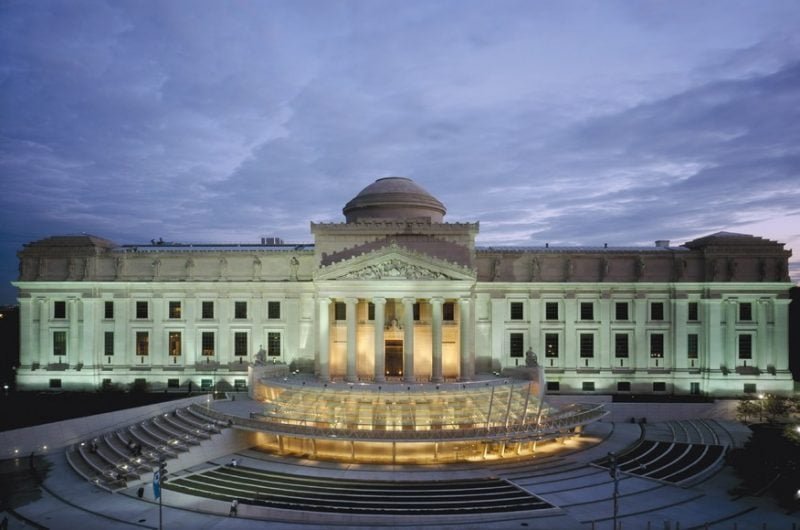 The Brooklyn Museum exhibits collections that seek to embody the rich artistic heritage of world cultures. The museum is well known for its expansive collections of Egyptian and African art, in addition to 17th-, 18th-, 19th-, and 20th-century paintings, sculpture, and decorative arts throughout a wide range of schools. The first Saturday of every Month is free after 5pm and features live music, libations and special programming.
and The MoMA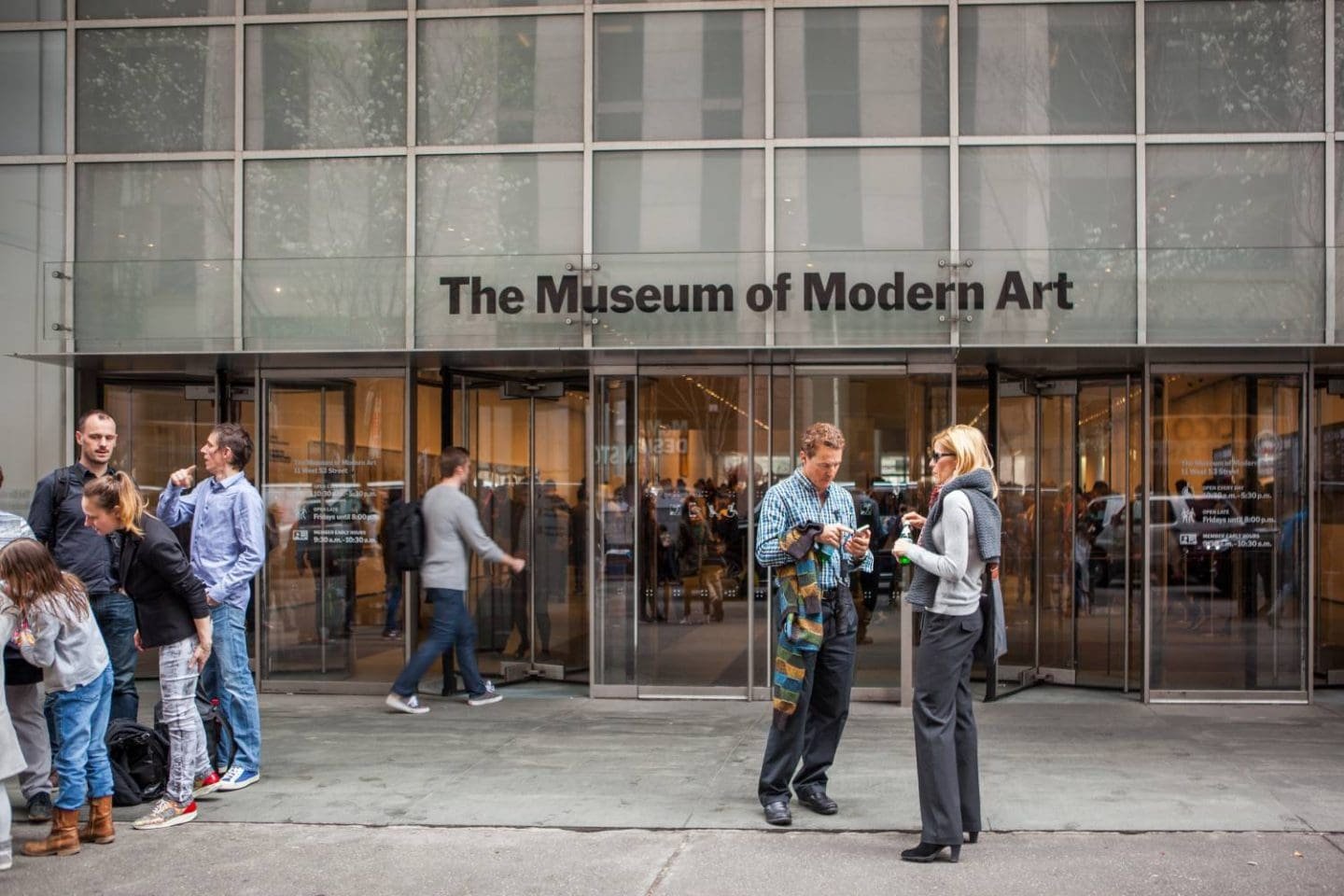 The Museum of Modern Art (MoMA) has been important in developing and collecting modernist art, and is often identified as the most influential museum of modern art in the world. It is also one of the largest. The museum's collection offers an overview of modern and contemporary art, including works of architecture and design, drawing, painting, sculpture, photography, prints, illustrated books and artist's books, film and electronic media. The Museum is open 7 days a week 10:30am – 5:30pm (8pm on Friday); closed on Thanksgiving Day and Christmas Day.
Visit the American Museum of Natural History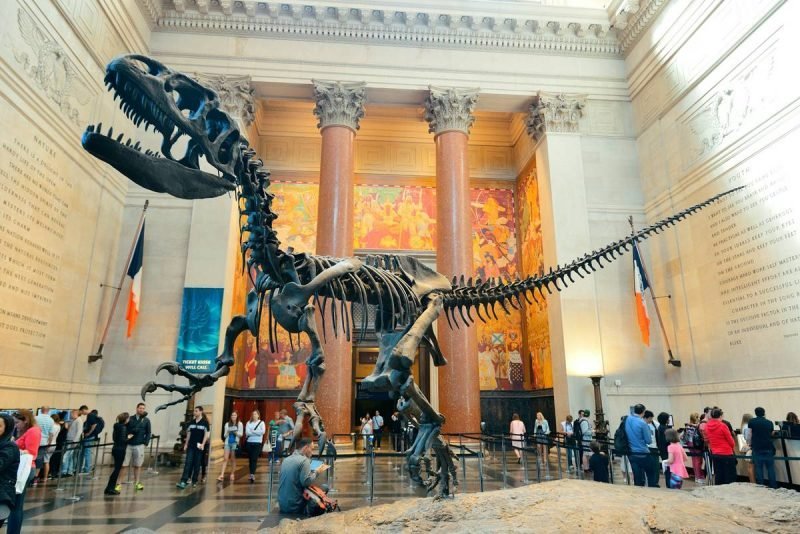 One of the world's preeminent scientific and cultural institutions.
The Intrepid Sea, Air & Space Museum
Dedicated to the exhibition and interpretation of history, science and service as related to its home aboard the aircraft carrier Intrepid.
Hit The Books At The New York Public Library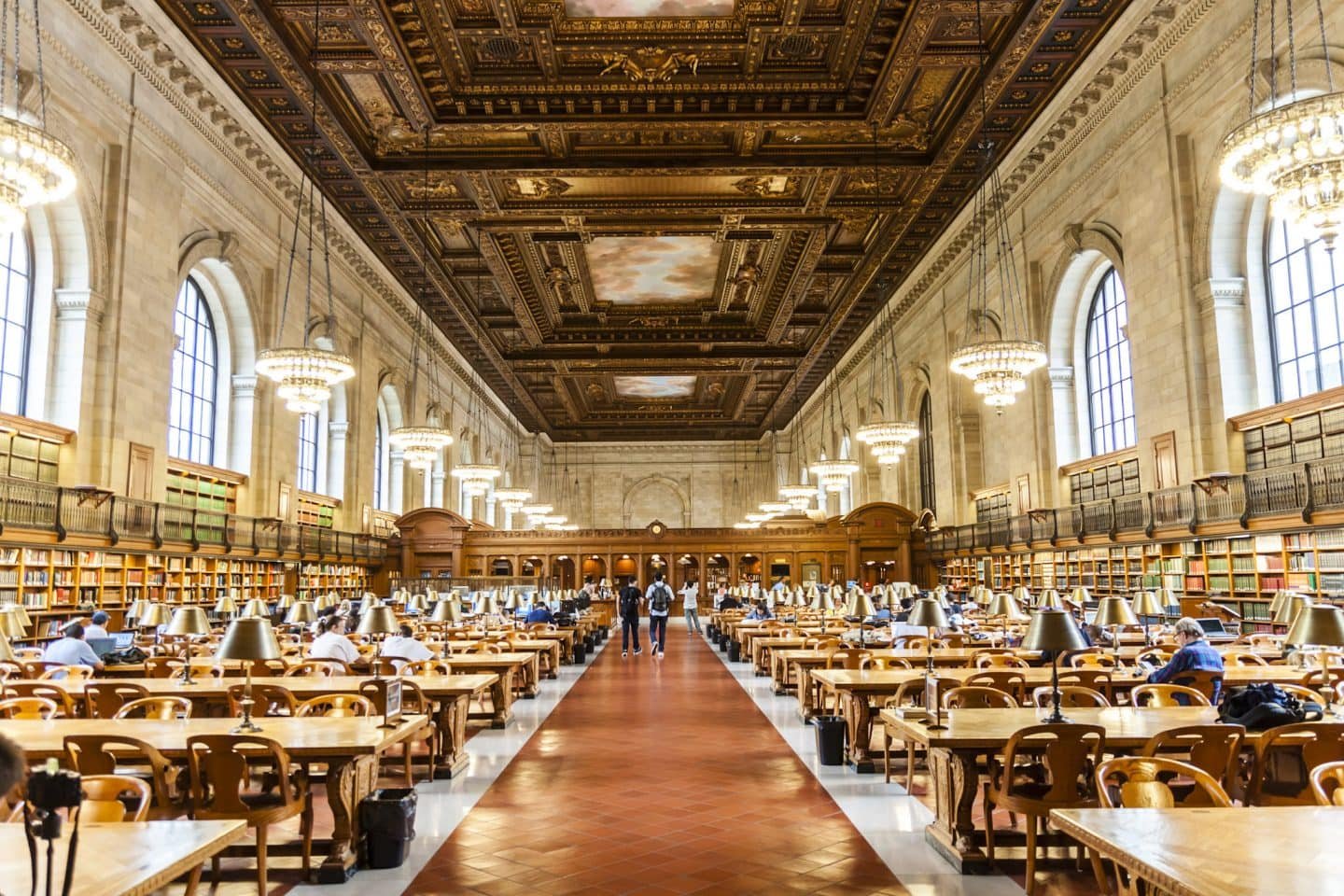 Shop at the Strand Bookstore
New York City's legendary home of 18 Miles of new, used and rare books. featured in films such as Six Degrees of Separation, Julie & Julia and Remember Me, starring Robert Pattinson, who played a Strand employee.
People Watch at Washington Square Park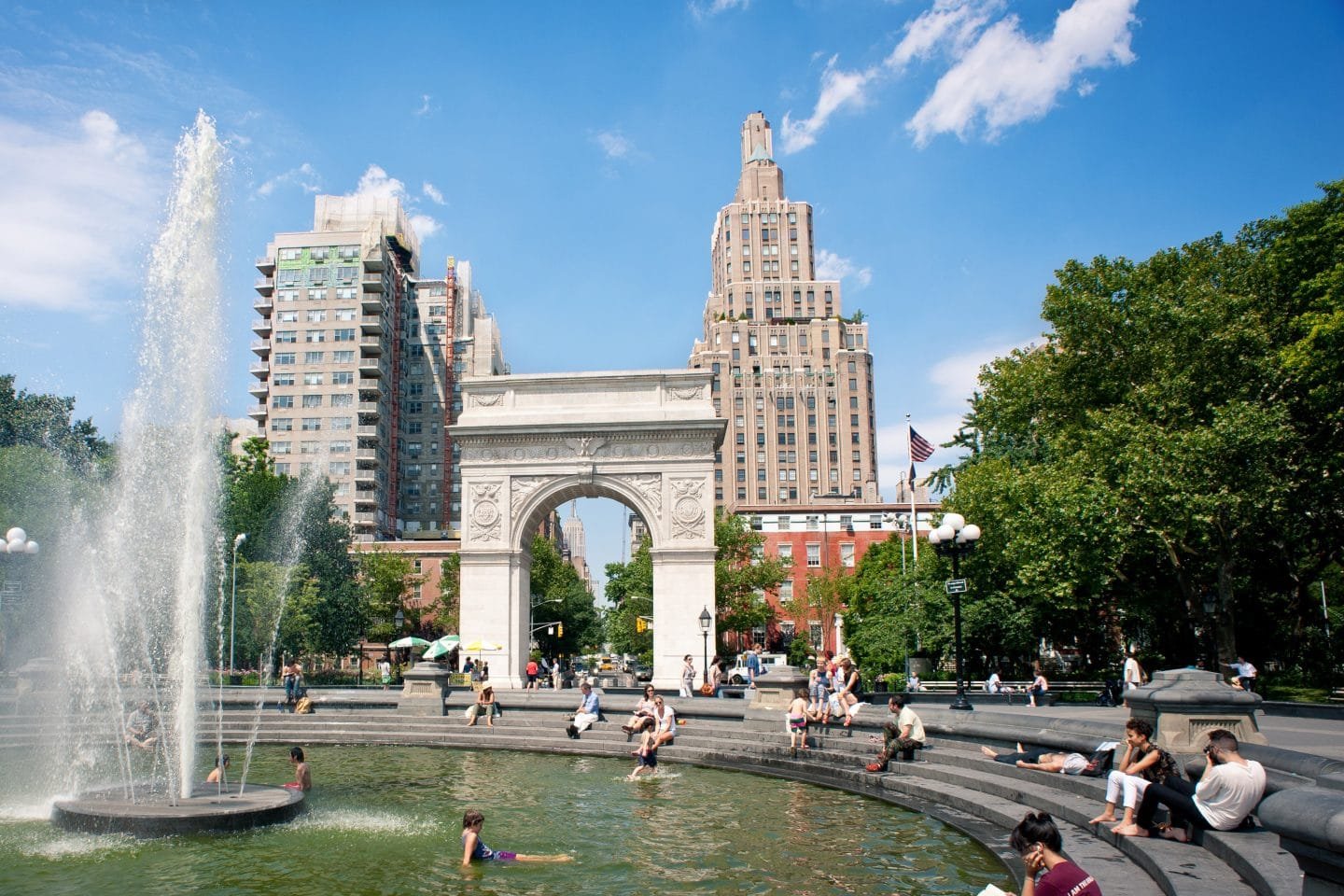 Take a picture at the iconic 1895 Washington Arc and spend some time at the park watching people skateboard and walk around.
Catch A Game At Yankee Stadium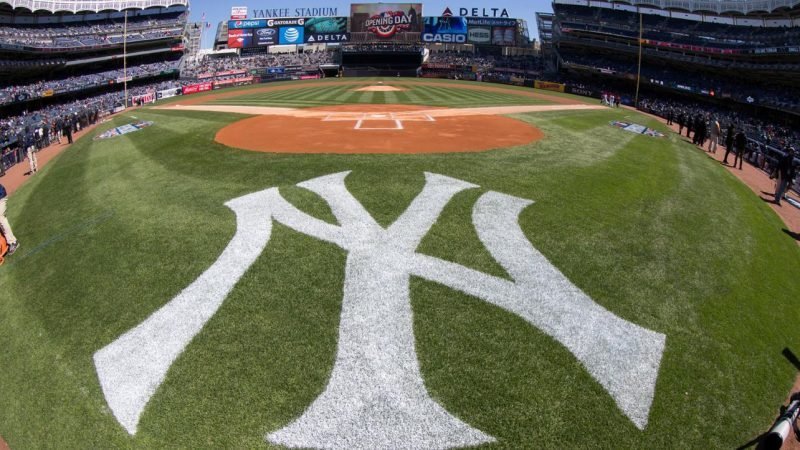 Yankee Stadium, home to the 27-time World Series champion New York Yankees, was built in 2009 across the street from the old stadium. The new stadium has hosted numerous events including the most recent Yankees World Series in 2009, international soccer, college football and concerts.
And the Mets Stadium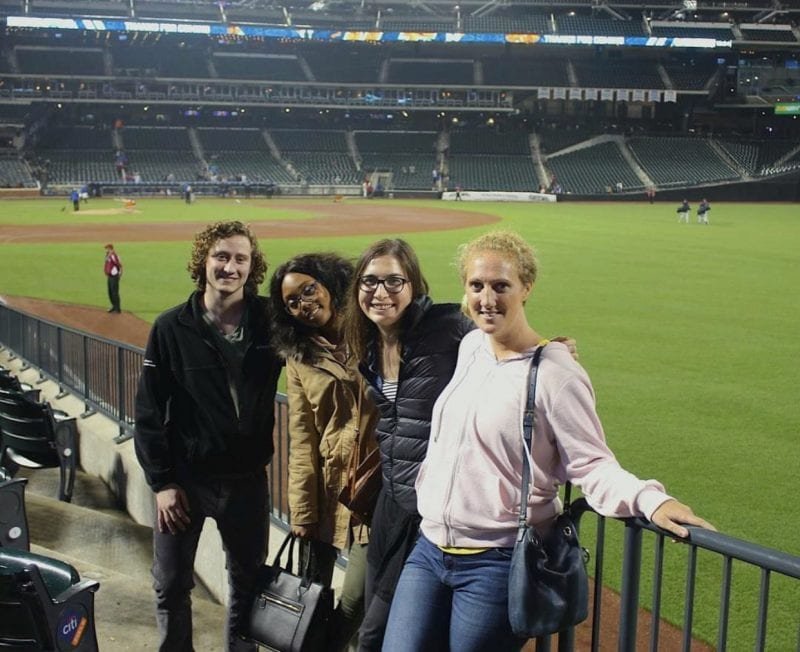 MetLife Stadium, home to the New York Jets and New York Football Giants. It's the only active venue to serve as the home stadium for two NFL teams, MetLife Stadium hosts 20 NFL games per season, more than any other Stadium.
Ride The Wonder Wheel At Coney Island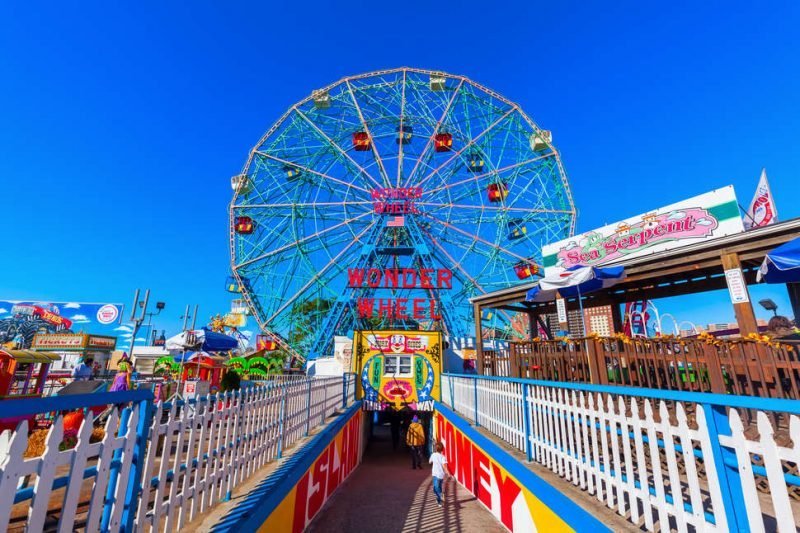 If you've seen Beyonce's "XO" video you'll see her enjoying a day, driving bumper cars and riding the Cyclone roller coaster at Coney Island. They have an amusement area along the water withmore than 50 rides and attractions." You can stroll the beach any time of year but the rides and attractions are generally open weekends from Easter until Memorial Day, all week long from Memorial Day until Labor Day, and then weekends from Labor Day until the end of October.
Watch the sun set from the Empire State Building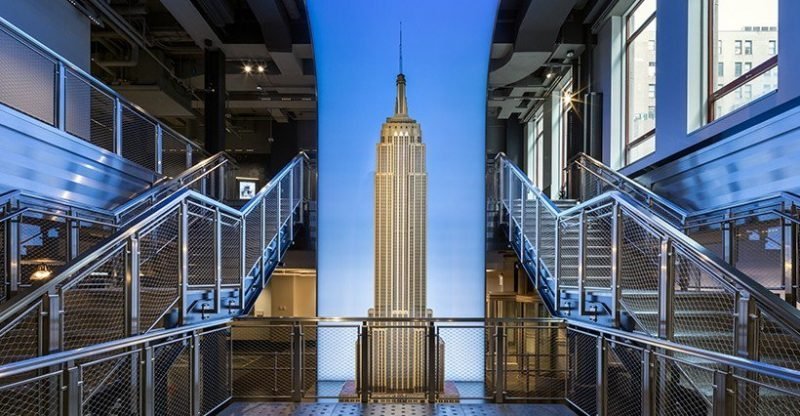 Iconic NYC tower. It stood as the world's tallest building for nearly 40 years, from its completion in early 1931 (102-story skyscraper). Observation deck offers incredible view of the city, both during the day and at night.
Top of the Rock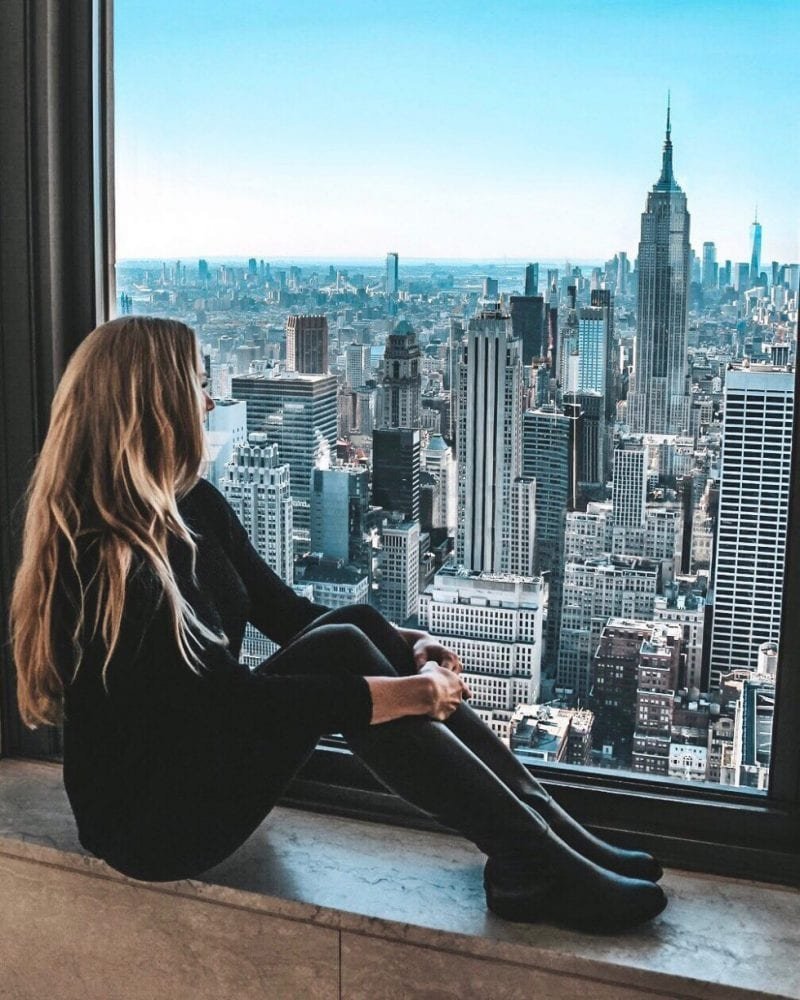 Rockefeller Center's multifloor observation deck, the Top of the Rock, on the 69th and 70th floors of the building is the best place to see all the amazing NYC views.
Grand Central
Grand Central is not only the world's largest (76 acres) and the nation's busiest railway station—nearly 700,000 commuters and subway riders use it daily—but also one of the world's most magnificent, majestic public spaces. Past the glimmering chandeliers of the waiting room is the jaw-dropping main concourse, 200 feet long, 120 feet wide, and 120 feet (roughly 12 stories) high, modeled after an ancient Roman public bath. Overhead, a twinkling fiber-optic map of the constellations covers the robin's egg–blue ceiling. To admire it all with some sense of peace, avoid visiting at rush hour.
Slurp Some Oysters At The Grand Central Oyster Bar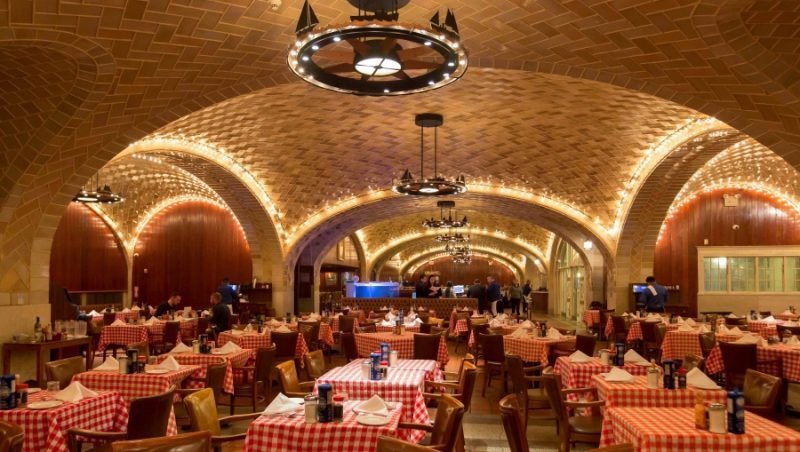 Between the people watching and the wide variety of shopping, dining, and drinking options, there's plenty to do at Grand Central.
Walk across the Brooklyn Bridge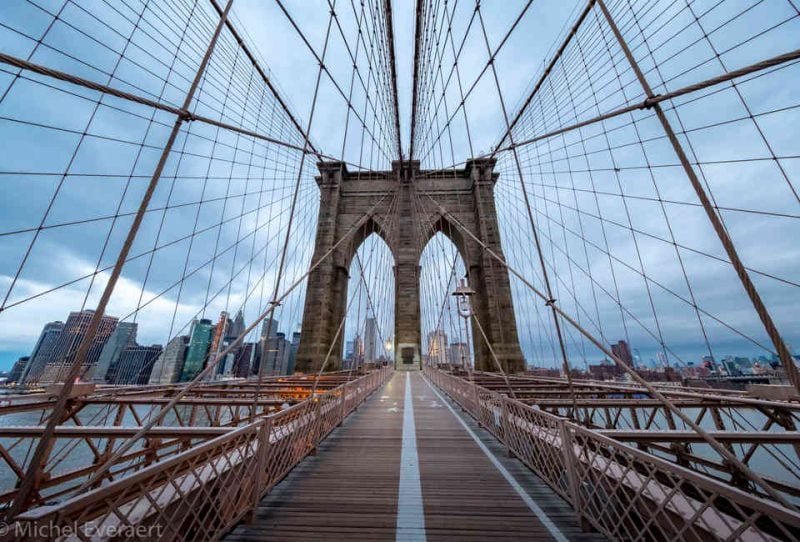 Yes, it can get crowded. But with great eating and drinking options on either end (The Dead Rabbit in FiDi and Nom Wah in Chinatown; Grimaldi's and Juliana's in Dumbo), not to mention those skyline views, this traditionally touristy activity is actually worth revisiting.
Home cooked meal
Take the beautiful (and free!) boat ride from lower Manhattan to Staten Island, and you'll be rewarded with meals prepared by "nonnas of the world." Enoteca Maria's kitchen taps grandmothers from locales like Poland, Colombia, Japan, and Egypt. Each nonna informs the eatery's ever-changing menu with her unique fare, and even a little love. Cooking nerds can sign up for free daily afternoon cooking classes with the guest chefs to learn how to make meals from their home countries.
Cinema and Cocktails?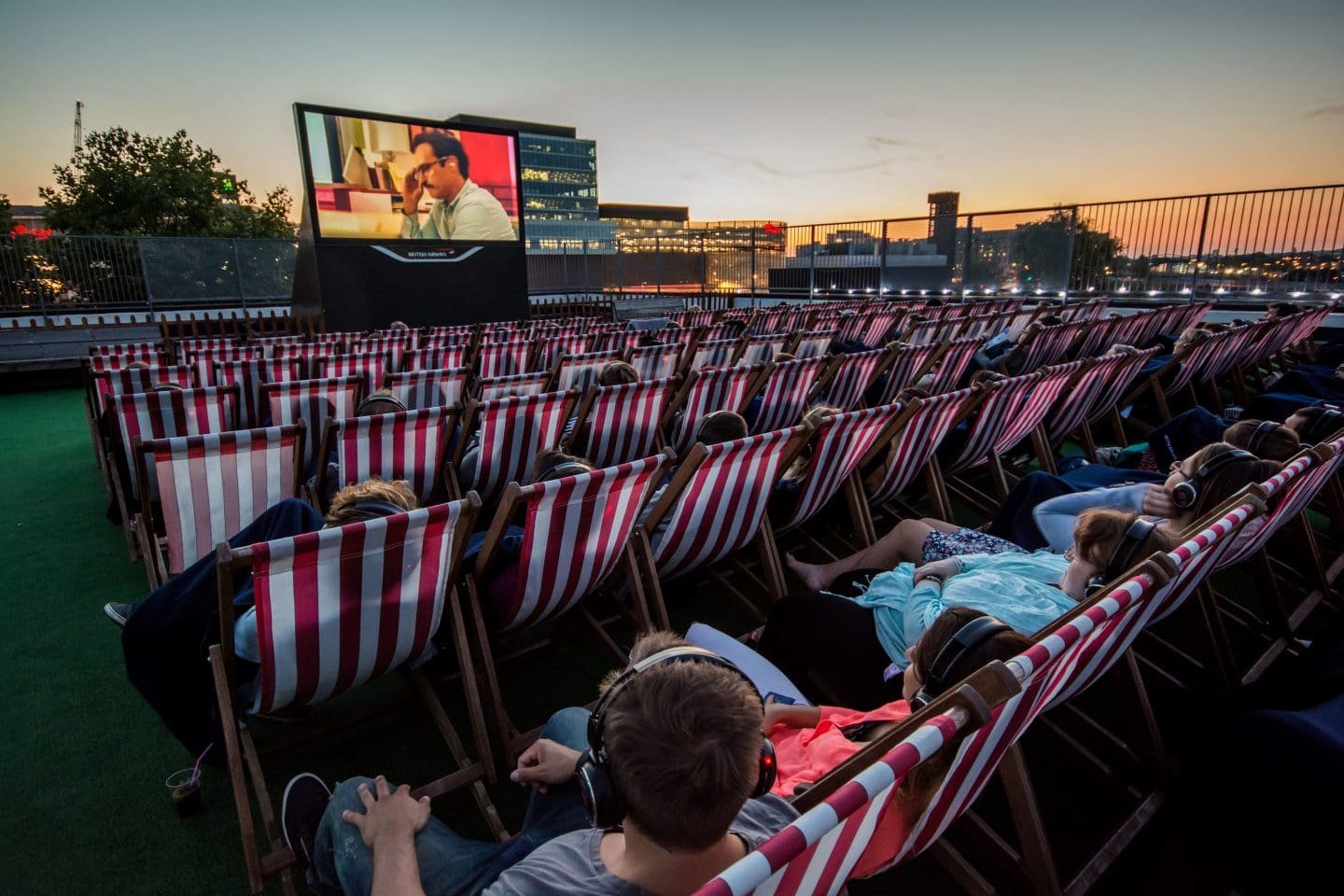 Watch a movie while you drink, check out the showtimes at Williamsburg's Nitehawk Cinema, Bushwick's Syndicated, or Downtown Brooklyn's Alamo Drafthouse, all of which show both new releases and classic movies with chef-created menus (not just butter-sauce covered popcorn) and cocktails served while you watch.
Fancy some afternoon tea?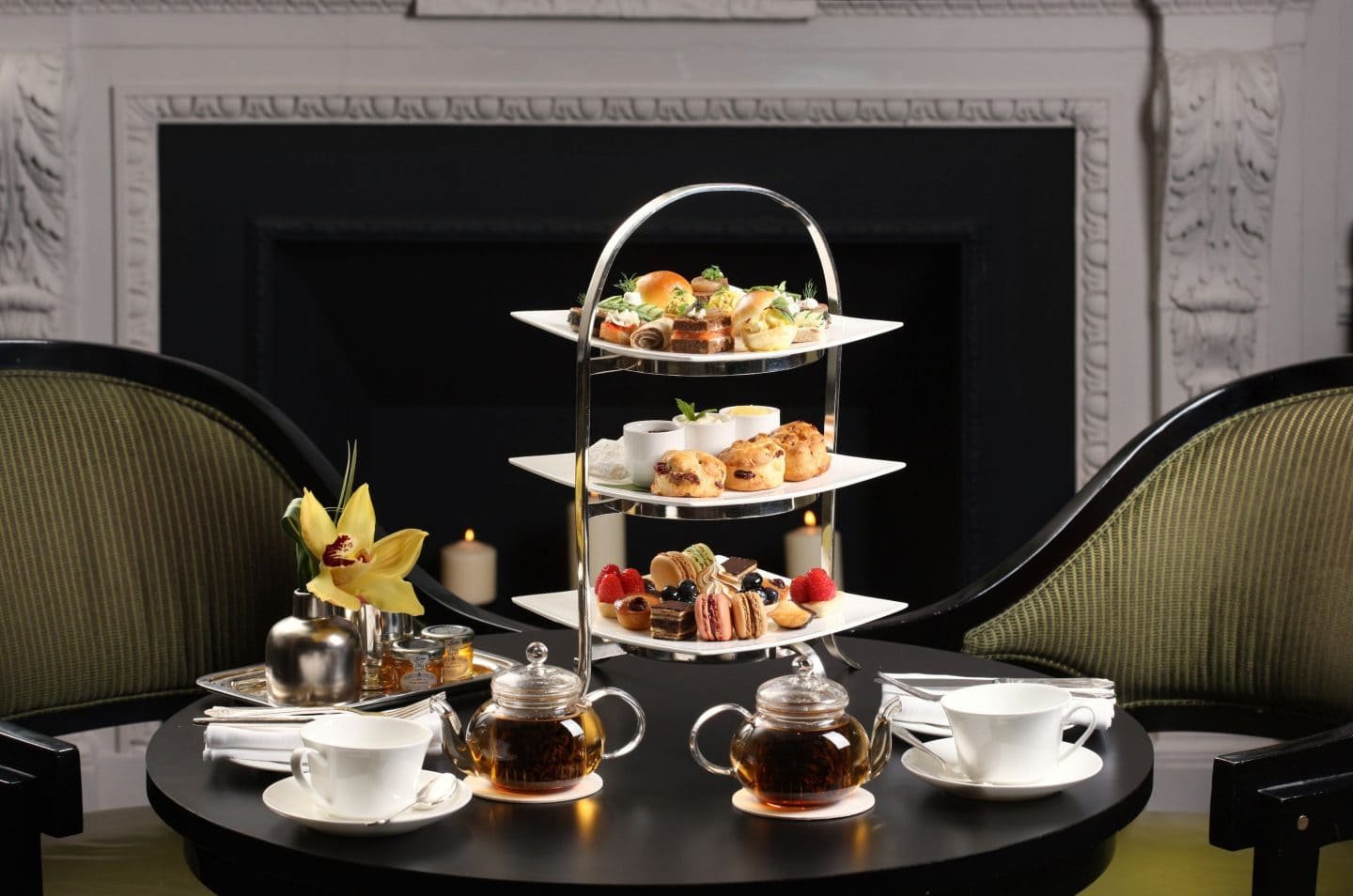 So why not show off your sophistication with a classic high tea? There are options to suit any number of budgets (Tea & Sympathy and Bosie Tea Parlor in the West Village are among the most affordable) but if you really want to impress your guests, go big with splurge-worthy teas at The Plaza, The Pierre, or The Ritz-Carlton.
Visit the 9/11 Memorial & Museum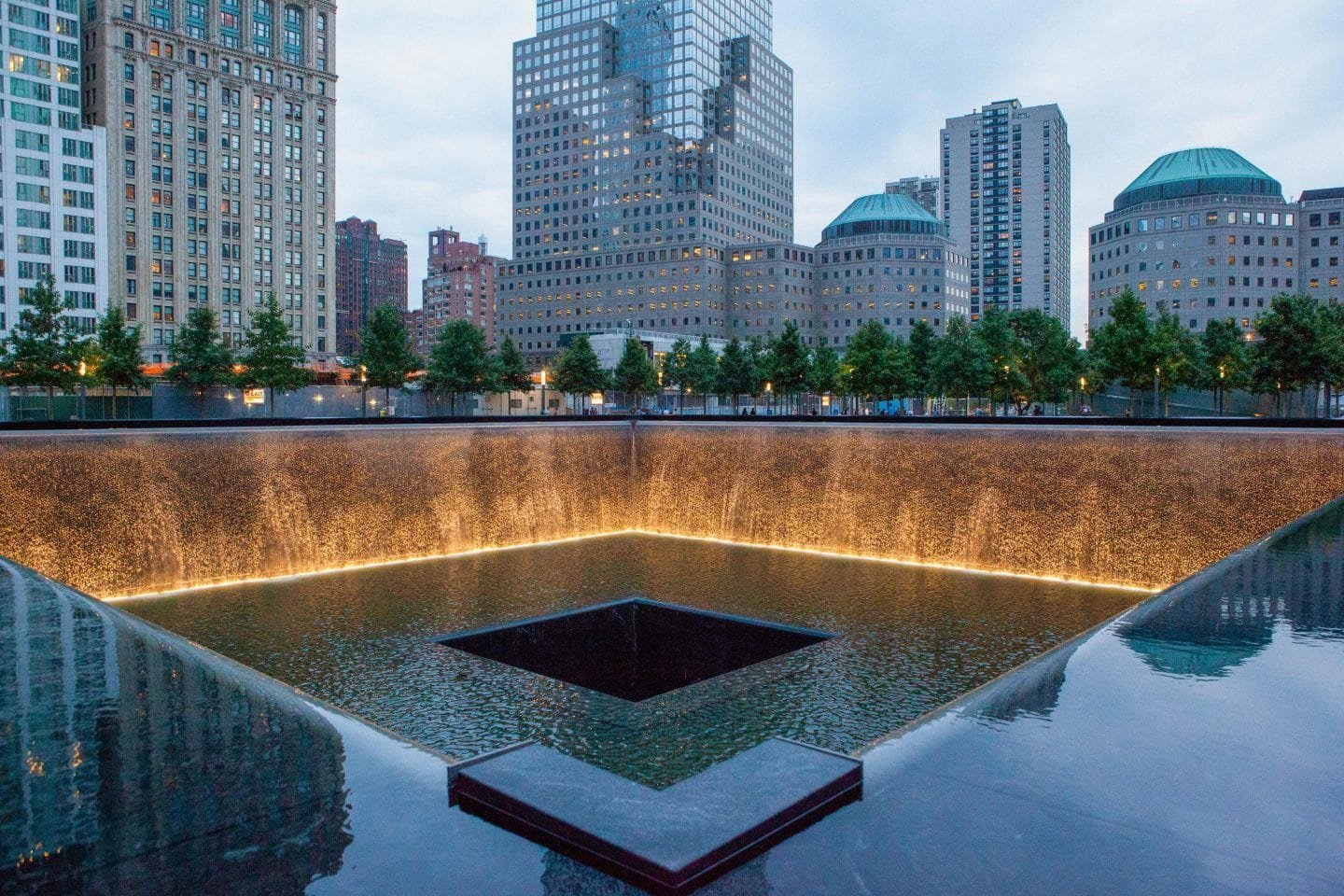 Right next door the World Trade Center, stop by the 9/11 memorial to pay your respects to the heroes and victims of that horrific day. It was an amazing educational experience and for the first time in my life, I cried at a Musuem. Didn't even feel this sad when I went to see Nelson Mandela's prison cell at Robben Island. Honestly, just bring a huge box of tissues! Watch my video about my 9/11 Memorial Experience HERE!
Free and Fun TV show tappings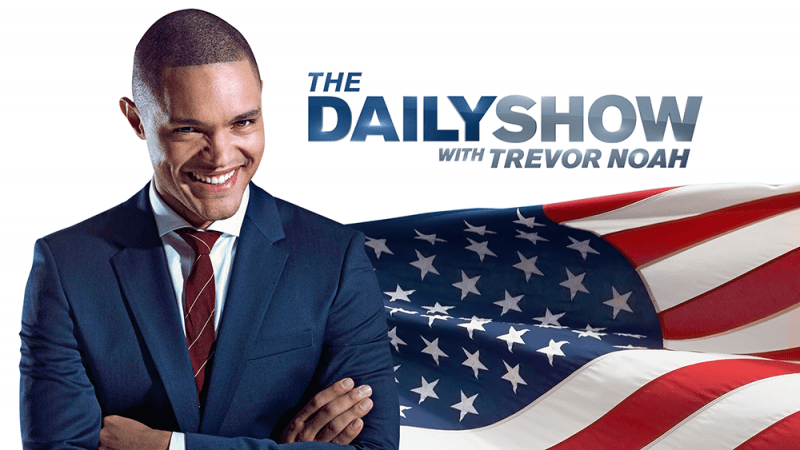 Here's a list of all the TV shows, schedule, tickets and more. https://www.nycgo.com/articles/tv-show-tapings
With so much to do in New York City it can be pricey to do it all so you can save 42% off admission to the best New York attractions with New York CityPASS®. Plus, skip most tickets lines (Believe me, there are always a lot of tourists and long lines in NYC, so this really helps.)