Beverly Hills is located in LA's Golden Triangle near Westwood Village and West Hollywood. Known for its palatial homes,  notable residents and popular shows like 90210, The Real Housewives and Rich Kids of Beverly Hills.
Although it's ridiculously expensive Beverly Hills  has amazing landmarks you should visit:
The Beverly Hills Sign – The 40-foot long Beverly Hills sign, located in Beverly Gardens Park, is one of the most widely recognized landmarks in Beverly Hills making it the perfect place to snap a picture. I know this is cliche but you might as well just take a picture!
The Ficus Tree – It's one of the city's original settlers, having taken up residence more than 80 years ago at the Beverly Gardens Park. Today, it's one of the coolest, hugest public trees in Beverly Hills. The giant ficus–unlike anything you're likely to grow on your balcony–towers in all directions, with massive arterial roots that grow down from its branches. Limber graffitists scale its heights to carve proclamations of their love (and suggestions of resultant acts of that love); sweating city workers nestle in the shade among its furniture-sized ground roots.
Indulge your sweet tooth at Sugarfina, a gourmet candy boutique. They work with artisan candymakers to source and create over 140 different types of gourmet candies made from the world's finest ingredients. Their first flagship store is in Beverly Hills.

Window shop 'til you drop on Rodeo Drive – Rodeo Drive is one of the world's most famous shopping streets.
Take a somber moment and reflect on the events of 9/11 at the Beverly Hills 9/11 Memorial Garden (445 North Rexford Dr). A structural beam recovered from Ground Zero acts as the centerpiece of this space.
Related Post: 9/11 Memorial in NYC

Watch a show at the Saban Theatre (8440 Wilshire Boulevard) – stunning interior!
Take a tour of the Greystone Mansion (905 Loma Vista Drive) – this lavish residence was built in the late 1920s by one of the richest families in Beverly Hills, the Doheny Family. At the time, it was said to be the most expensive home ever constructed in the state of California. The 46,000 square-foot-house was built in 1928 at the request of Edward L. Doheny, an oil tycoon, who gifted the house to his son Ned Doheny Jr.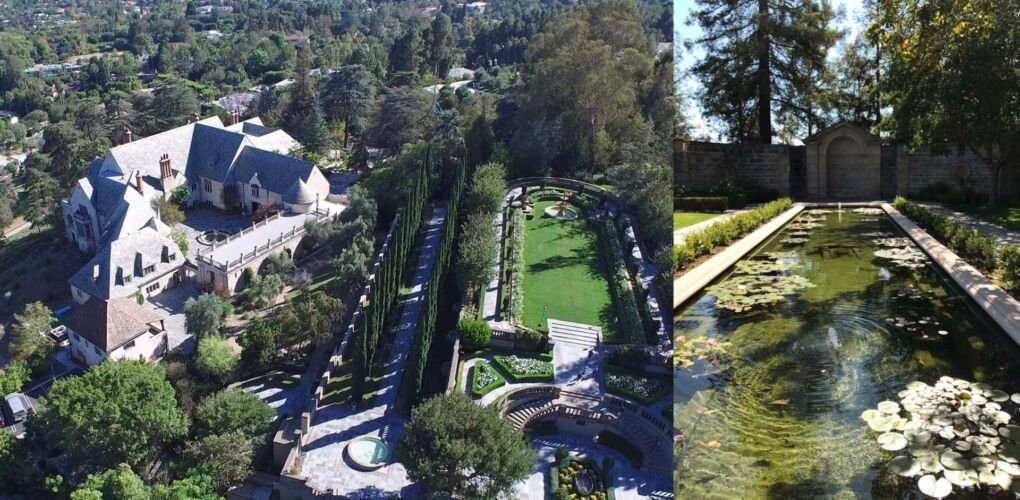 However, just four short months after Ned Doheny, his wife Lucy, and their five children moved into their new home, tragedy struck. On the night of February 16, 1929, Doheny was found dead in a guest bedroom in the east wing of the mansion, alongside his longtime friend and hired assistant, Hugh Plunkett. With conflicting evidence and testimony, two bodies, and reports of ghosts haunting the halls, Greystone Mansion's history is at once shocking and thrilling. The mansion has been featured in Spider-Man as Norman Osborn's Mansion; Charlie's Angels: Full Throttle The Prestige as Robert Angier's Mansion and many more movies & TV shows.
Stroll through the botanical gardens – famous for its eloquent blend of architecture and landscape, The Virgina Robinson Gardens is a beautiful representation of an early twentieth century estate. Harry and Virginia Robinson, famous for their popular department store called Robinson's, built the main house in 1911, in a handsome Mediterranean Classic Revival style. The main residence is furnished with beautiful artifacts collected from around the world.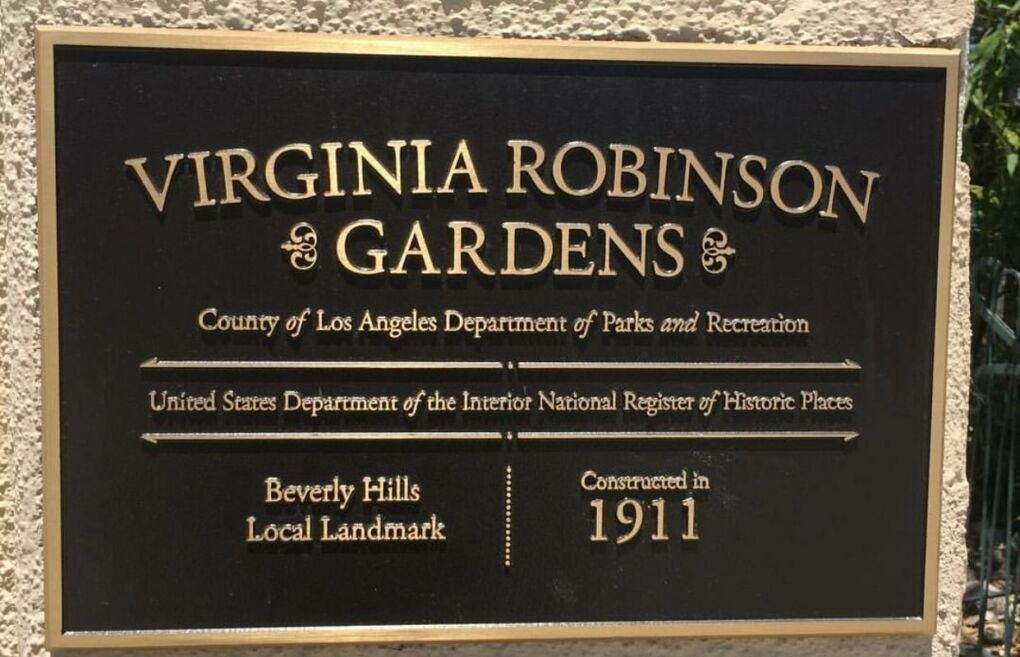 The Renaissance Revival Pool Pavilion was built in 1924 and is modeled after the famous Villa Pisani in Italy. The Pavilion over looks a sparkling pool constructed with mosaic tile wainscoting. Decorative panels of sgraffitio ornamentation adorn the Roman arches that one passes though when entering the solarium. The surrounding gardens range from Italianate to luxurious tropical forests with towering king palms, bananas and fragrant gingers. A wonderful vegetable and herb garden, along with several rose gardens are favorite stops for visitors. Admission costs: $11 adults, $6 seniors, $4 children (5-12)

See the world's first 24-hour Cupcake ATM at Sprinkles Cupcakes. Though it's viewable without out making a purchase, it's worth every dollar to try Sprinkles' signature Red Velvet treats.
Please follow My Life from a Bag on Facebook, Instagram and Twitter from more travel guides and stories. You can also subscribe to make sure you never miss a post.