I recently spent the day at the Universal Studios in Burbank, California. I also got to see where and how some of my favorite TV shows and movies are made. With so much to see and do at Universal, so it's best to arrive as soon as they open and leave when they close.
I bought a one day ticket and had to maximize my time so needless to say it was  a long and jam packed day, but I wouldn't do it any different! Here's a list of 10 things to see at the theme park:
1. Go on a Studio Tour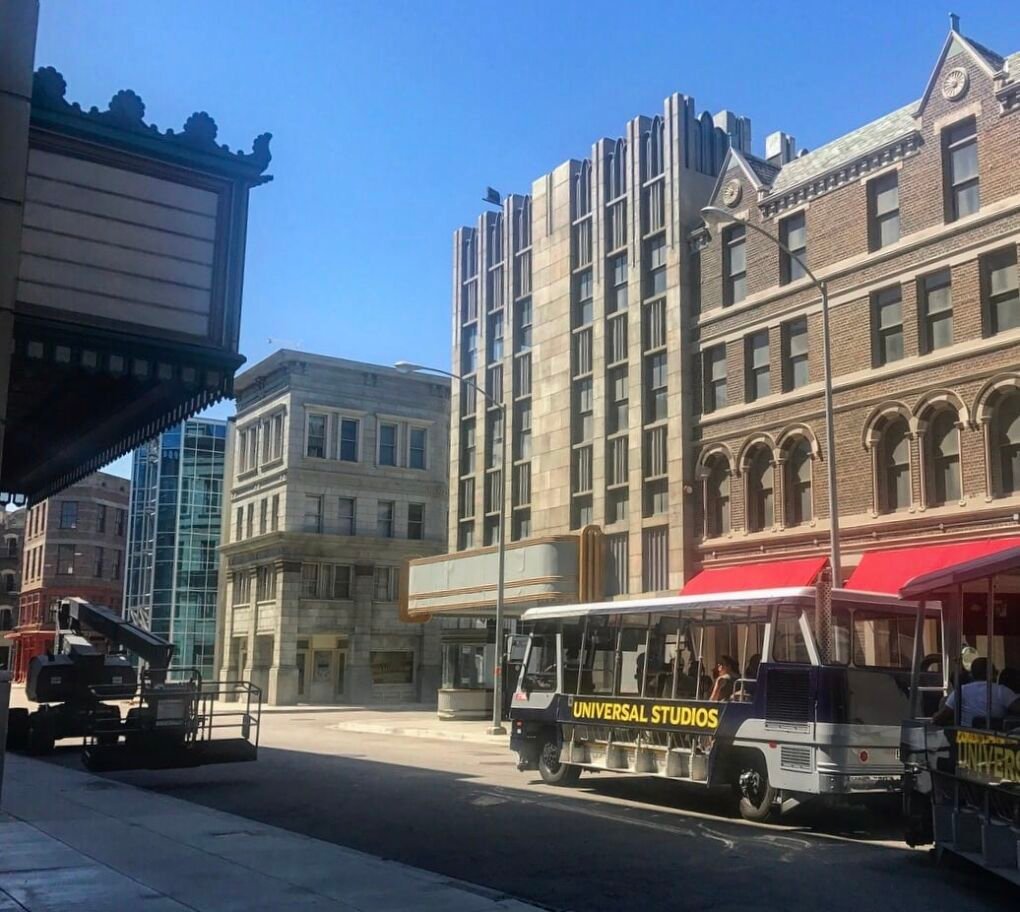 The Studio Tour is the highlight of Universal Studios Hollywood. You will go down to the backlot, where you will visit some of the most famous backdrops in movie-making history! Jaws set, Wisteria Lane from Desperate Housewives and town square from Back To The Future just to name a few. You might even see some filming taking place! Fast and Furious and King Kong 3D experiences make this tour an exciting ride as well.
Tip: Bring a reusable water bottle and just refill at the taps available throughout the the theme park, this will be cheaper than spending $5 on a bottle of water.
2. Super Silly Fun Zone
Fun Land is an interactive kids play area. With minion rides and over 50 water features, be sure to pack bathing suits for your little ones!
3. Watch a show
Entertainment is a BIG deal at Universal Studios, and the production level is way impressive. Currently, you can be delighted by The Water World or Special Effects Show. A big perk of seeing a few shows? You get to sit down for awhile!
4. Walk through the Hogwarts Castle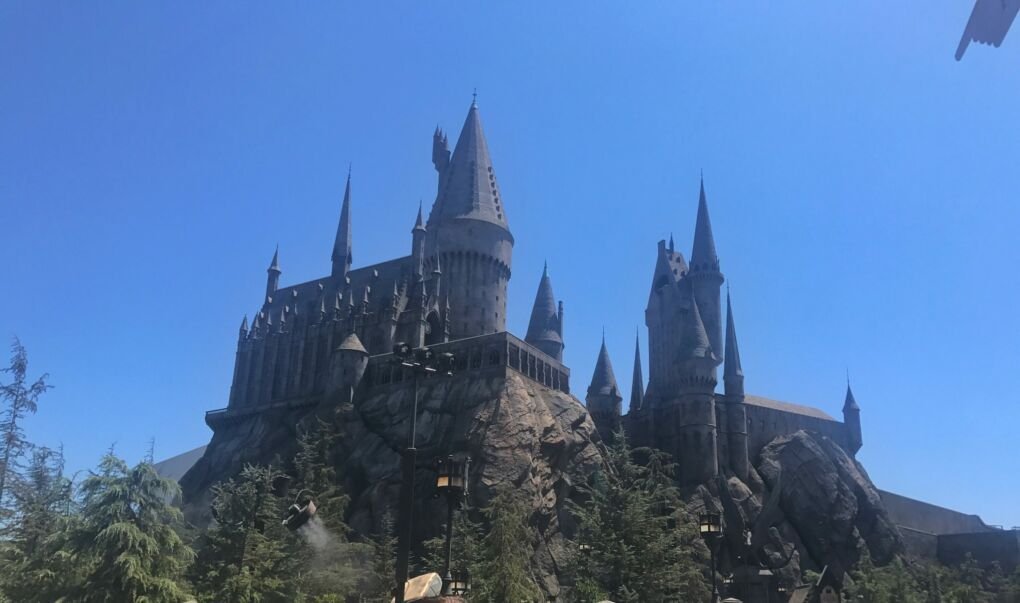 This is one of the most popular attractions at Universal Studios, Before getting on the ride you will walk through the Hogwarts Castle then finally get on the ride which uses sets and various technologies, including animatronics and film projection, gives riders the sensation that they are flying with Harry Potter around Hogwarts Castle and through a Quidditch match while escaping a dragon, Dementors and an enchanted willow.
Tip: Using the Single rider line is the fastest way to get on a ride without having a Front of the Line Pass.
5. The Walking Dead
Rather than a ride, this is a walk through experience in a building that look like the outside of the Harrison Memorial hospital where we met Andrew Lincoln's Rick Grimes in the very first episode. If you've never seen the show you might not like it. I also wouldn't suggest taking kids.
6. Meet the characters (selfies optional).
Even when lines are long for rides, it's often easy to find character meet-and-greets with reasonable lines. The characters we all know and love are there for everyone to engage with. Not only will you be charmed by coming face to face with an IRL version of your fave characters, but it's pretty much the best photo op ever. On this particular day I spotted Minions, Marilyn Monroe and SpongeBob.
7. Enjoy all the Main Street bands. 
There may be a whole lot to see at Universal Studios, but there's also so much to hear. Throughout the lands, there are extremely talented musicians playing a variety of genres of music, from Dixieland to Pirate songs to the catchy ditties performed by the world-famous Dapper Dans. Spend the day searching out music and actually staying put to hear the band's sets.
8. Jurassic Park – The Ride
Disclaimer: Prepare to get soaking wet.
9. The Simpson's Ride
This is another 3D experience. The effects are really well done, I believe younger kids would love this, but the ride was really short in my opinion.
10. Transformers – The Ride
"There's a thin line between being a hero and being a memory." – Optimus Prime
Everyone who knows me knows that I am the biggest Transformers fan. I waited in line for 1 hour and It was worth it. The ride is another 3D experience, Transformers appear to be landing on your vehicle, fights are happening all around you and you're just sitting there with your mouth open the entire time. It's like nothing I've ever seen before.
How much is it?
General access ranges from $105 to $116 depending on the day.
Tip: If you don't want to wait in line, consider buying tickets online ahead of time and save $5.
Front of the line access:
If you want to skip most of the lines you can purchase 'front of the line' passes for an extra $89/person. I did notice every second person had one of these so I'm not sure if it makes a difference. I wouldn't buy it though.
Parking:
$25 per day
Follow My Life from a Bag on Instagram, Facebook and Twitter for travel guides and stories.