Santa Monica is a quintessentially-California beach town, bordered by Venice, Pacific Palisades, Brentwood, Mar Vista, and West Los Angeles. I've been to Santa Monica a few time and every time I go, I discover new places but so far these are my favorite things to do:
Take a stroll at the most popular beach in Los Angeles, Santa Monica Beach. I walked for a bit then took a break to sit down and people watch, was surprised to see too many people working out and just enjoying the sun and sand.
For a healthy lunch option, head to Urth Cafe (2327 Main St. Santa Monica). Be sure to try their Thai Red Tea Boba.

Santa Monica Pier

Explore the iconic amusement park that has been a Los Angeles treasure since 1909. Watch the surfers and take a peek inside the aquarium.  Make sure you check it out during the day, then head back at night when the place lights up. And there's plenty of eating spots.
Samosa House (2301 Main St Santa Monica)


Originally opened in 1979, Samosa House is one of the largest family-owned Indian market and neighborhood restaurant in Southern California. Offering offering fresh produce, frozen and dried goods, popular Indian snacks. They also make a number of popular dishes — appetizers, combination plates, desserts, beverages — ready to order. Eat-in and take your cafeteria tray to one of the tables, or grab takeout.
Thai Vegan (2400 Main St)
Delicious and very affordable Vegan Thai Food for meat-eaters and vegetarians. Try their Spicy fried Rice – Made with flat pan-fried rice noodles, tofu, bell peppers, broccoli, carrots, onion, basil, garlic, vinegar, and pepper and served with more of that soy bean-mushroom sauce, the plate has a kick that can make even the driest eyes tear up.
Santa Monica Public Museum (601 Santa Monica Blvd)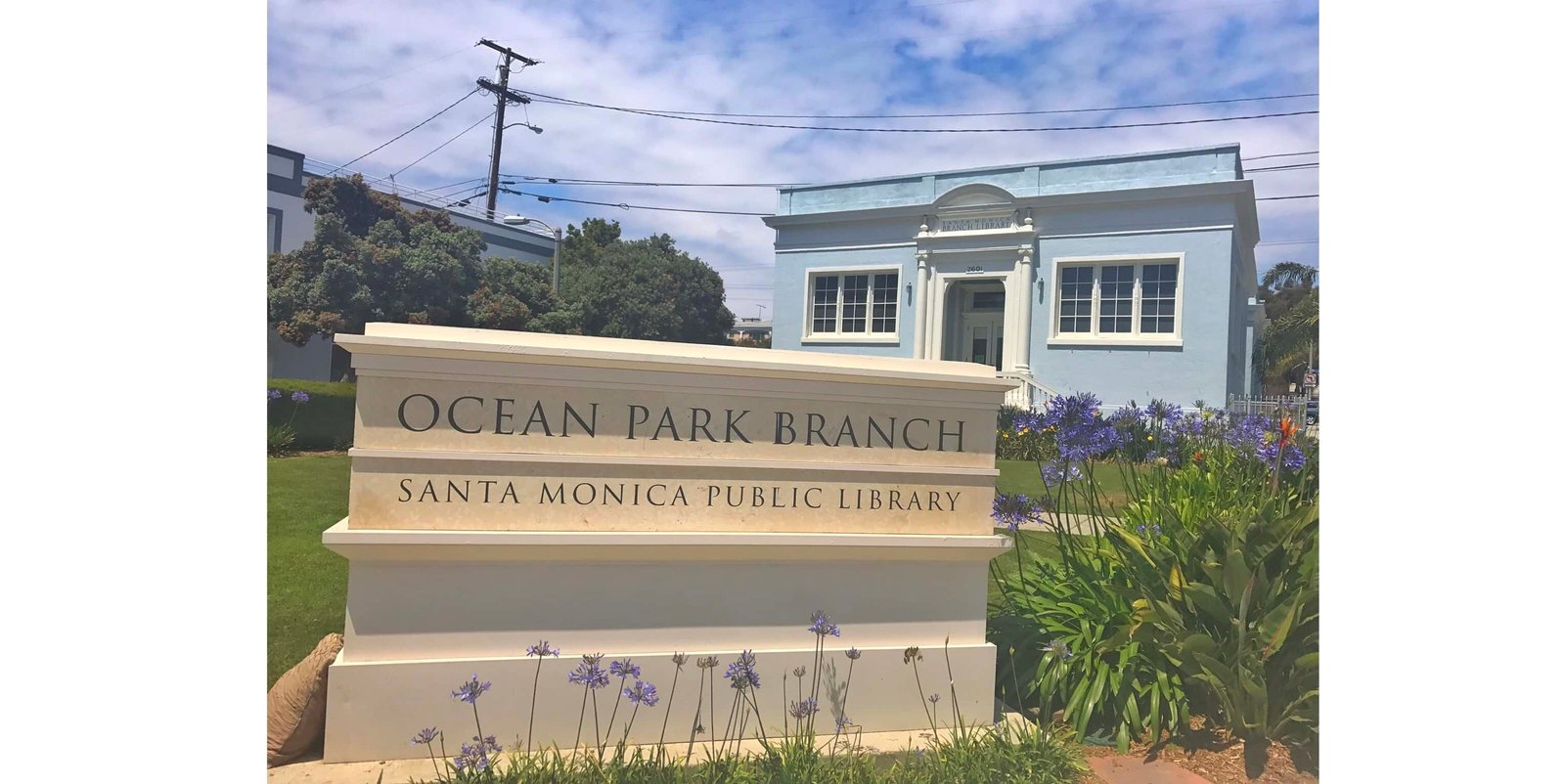 The Santa Monica Public Library is second of the most beautiful library I've ever been to. The Library is a place for the community to Read, Connect, Relax and Learn, and for all to find resources and services to improve their lives.
Visit the Museum of Flying (3100 Airport Avenue, Santa Monica). Located at the Santa Monica Airport, It features a number of exhibits related to Douglas Aircraft Company, as well as other historic planes, replicas and models. There's also a cockpit of a FedEx plane that you can climb into sticking out the front of the building. They also offer a variety of aviation-related programming and events to supplement their exhibits.
Santa Monica Farmers Market
There are four weekly farmers' markets in Santa Monica, where you can pick up beautiful produce, flowers, meat, cheeses, nuts, fish and more.
Please follow My Life from a Bag on Facebook, Instagram and Twitter from more travel guides and stories. You can also subscribe to make sure you never miss a post.