Philadelphia is the second-largest city on the East Coast and fifth-largest in the country. Known to most as the city of many firsts – America's first Zoo, medical school, hospital and daily newspaper (The i Packet and Daily Advertiser—in 1784.)
Did you know: Declaration of Independence and the Constitution were signed in Philadelphia.
1. The Independence Hall (520 Chestnut St)

Independence Hall is the building where both the United States Declaration of Independence and the United States Constitution were debated and adopted.
Admission is free
Did you know: The Independence Hall is the building on the 100 dollar bill.
2. Benjamin Franklin Museum (317 Chestnut Str)


The world's only remaining home of Benjamin Franklin was opened to the public on 17 January 2006 (Benjamin Franklins 300th Birthday). The house where Franklin lived and worked for sixteen years has been turned into a museum that consists of a Scholarship Centre – with research facilities including a full set of the published Papers of Benjamin Franklin; and a Student Science Centre.
Admission is $8 for adults and free for under 16's.
3. Philadelphia City Hall (1450 John F Kennedy Blvd)


Located at the intersections of Broad and Market Streets, this is the nation's largest municipal building with 700 rooms and 250 marble statues ornamenting the exterior of the building, including its most famous 37′ bronze William Penn Statue topping the clock tower.
Open Monday – Friday from 9am to 5pm.
Admission to the Observatory Deck: Adults $8 and Children $4.
Did you know: The Philadelphia City Hall is larger than the U.S Capitol.
4. Betsy Ross House (239 Arch Street)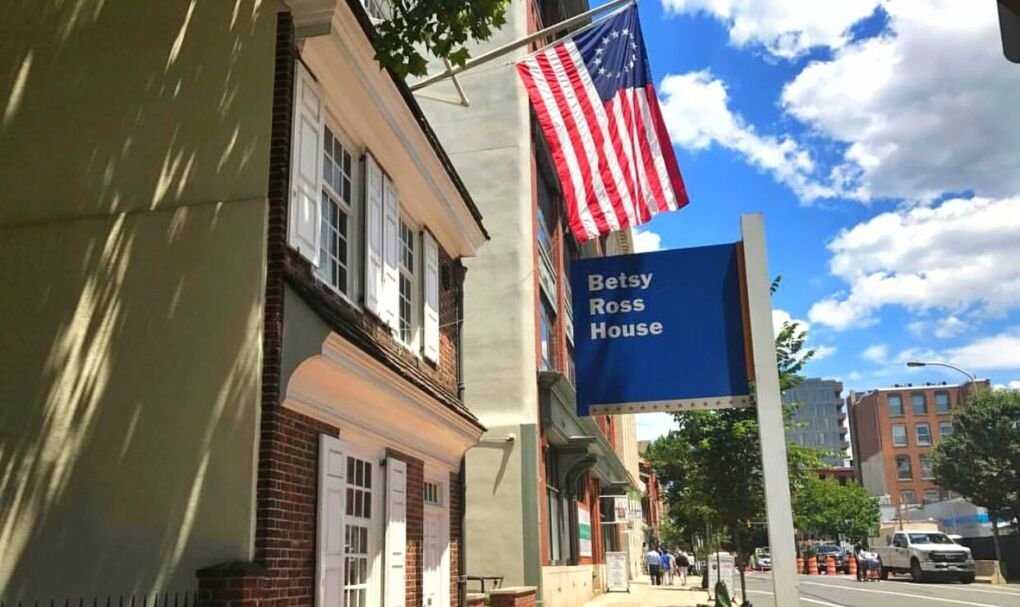 Elizabeth Griscom known most as Betsy Ross is the lady responsible for sewing the first American flag. On the tour you will be able to see her workroom, two bedrooms, and kitchen. There is also an exhibition of family treasures including her family bible, snuff box, and other artifacts. Costumed actors bring the 18th century home to life.
Open Daily, 10am – 5pm
Admission: Adults $5 and Children $4
5. The African American Museum (701 Arch Street)

6. The Liberty Bell Center ( N 6th Str & Market Str)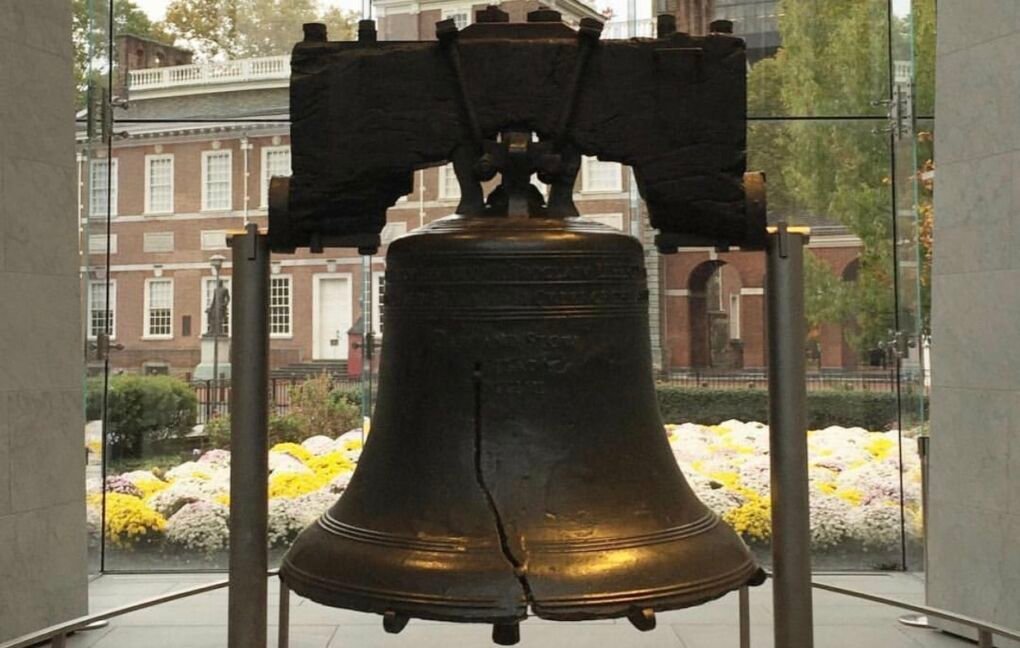 Rung during the first readings of the Declaration of Independence in 1776, the Liberty Bell is a symbol of freedom
The following Bible verse is on the Bell: ""Proclaim Liberty throughout all the land unto all the inhabitants thereof." (Leviticus 25:10)