Looking for a convenient, hotel in the Waterfront area? Look no further than Southern Sun. I am no stranger to Southern Sun as I recently spent two nights at the one in Lusaka, Zambia so obviously I trust the Tsogo Sun brand and my friend once told me when travelling in Africa always opt for Tsogo Sun.
The Location: If you are familiar with Waterfront you know Southern Sun's location on Lower Buitengracht means it is only 2kms from the V&A Waterfront and only 20kms from Cape Town International Airport. Clifton Beach, Green Point Stadium and the Cape Town Convention Centre are also close by.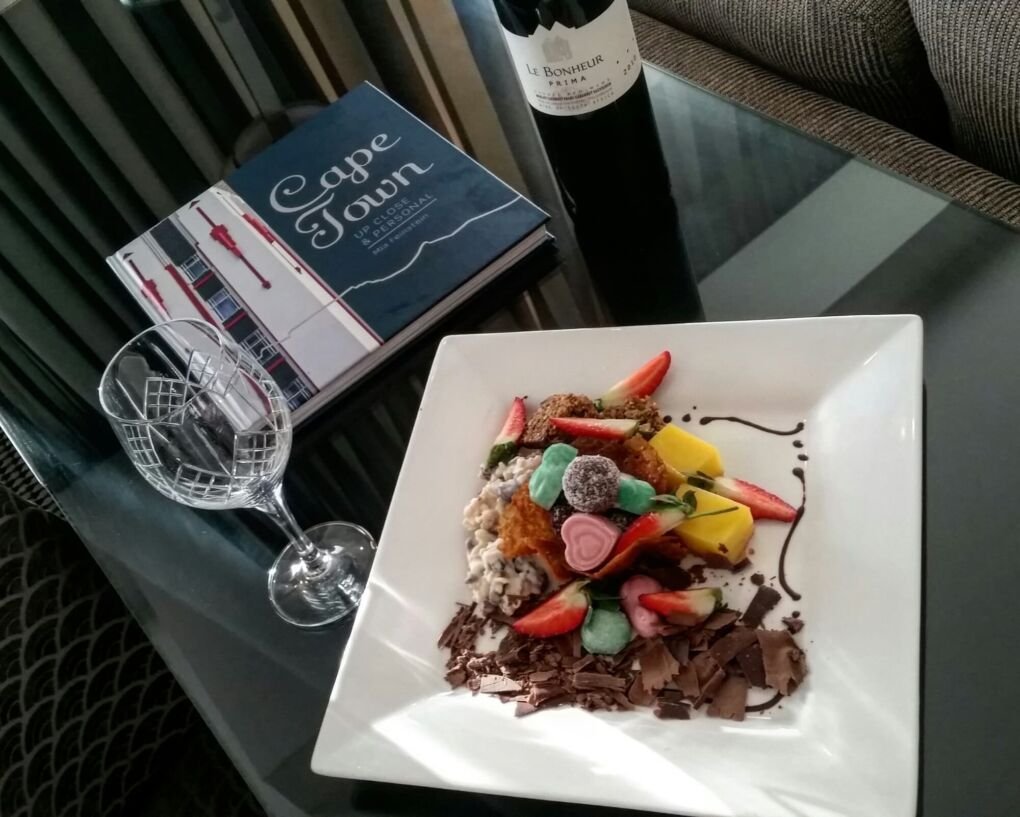 The Room: First impression-very spacious! There was a king size bed with 2 nightstands, a desk, a chair, a closet, a flat screen TV and even a mini bar and coffer maker. The bed was very comfortable thanks in part to soft and clean white linens. There is free wifi in the room but unlike most hotels, it actually works!
The bathroom was also spacious with a European style bath and shower, toilet and sink with ample towels and bath products. I am not a big fan of the half shower door but thank goodness there were enough extra towels to soak up all the water that pours out!
The Service and Amenities: Our package included a complimentary breakfast like other hotels it was a buffet. ? The hote also has a Fitness Centre – a fully equipped gym, swimming pool and spa.
I found the majority of the 24 hour front desk staff to be very helpful and friendly. The doormen even helped me with my luggage. Simple things like the ice cold lemon water with glasses in the lobby were appreciated.The hotel also offers a parking area.
Overall I had a very comfortable and pleasant stay at Southern Sun Waterfront. If you are looking for a quick getaway to Cape Town and plan to spend most of your time on the beach in this walk-able neighborhood, it is a great choice. I will mention for my female readers it is also in a safe area in case you are planning a solo trip. I felt very comfortable at night walking by myself along ocean drive.
So tell me, have you escaped to Cape Town in winter? Have you ever stayed at Southern Sun? If so, share your thoughts with me below!
Disclaimer: I was welcomed as a guest of the Southern Sun Hotel, but as usual all opinions are honest and my own. ?