Built by families for families, Great Wolf Lodge is an indoor water park that opened its first resort in Wisconsin Dells, in 1997, with 117 suites and 20,000 square feet of water park space. Its success spurred a new industry trend that brought first-rate accommodations together with outstanding family recreational activities, all under one roof. Today they have 14 resorts nationwide (USA) and this past weekend I went to visit their Washington resort.
Located just outside Centralia, (Almost two hours from Seattle), Great Wolf Lodge is one of the few water parks in the Pacific Northwest

Upon checking in you will receive a wristband which is RFID (Radio Frequency Identification Device). This means you don't have to carry cash or room keys! You can use your wristband to open your suite door and charge food and beverages on your account.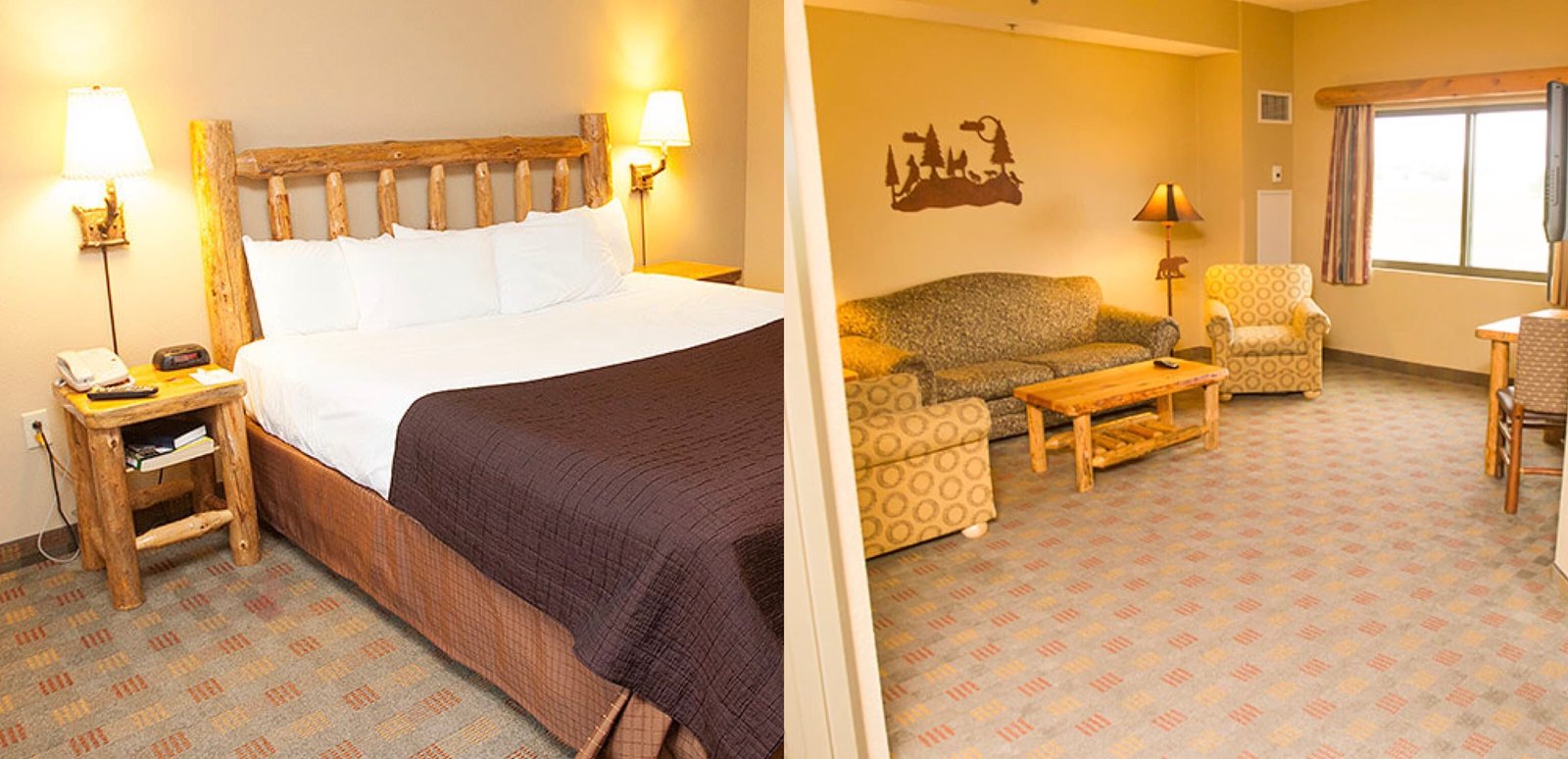 We booked a Grizzly Bear Suite, for a whopping $429.99 a night. There is a private master suite with king-size bed en suite bath; the second room had two queen beds and there was a fold-out couch in the living room. The suite can hold up to 8 people.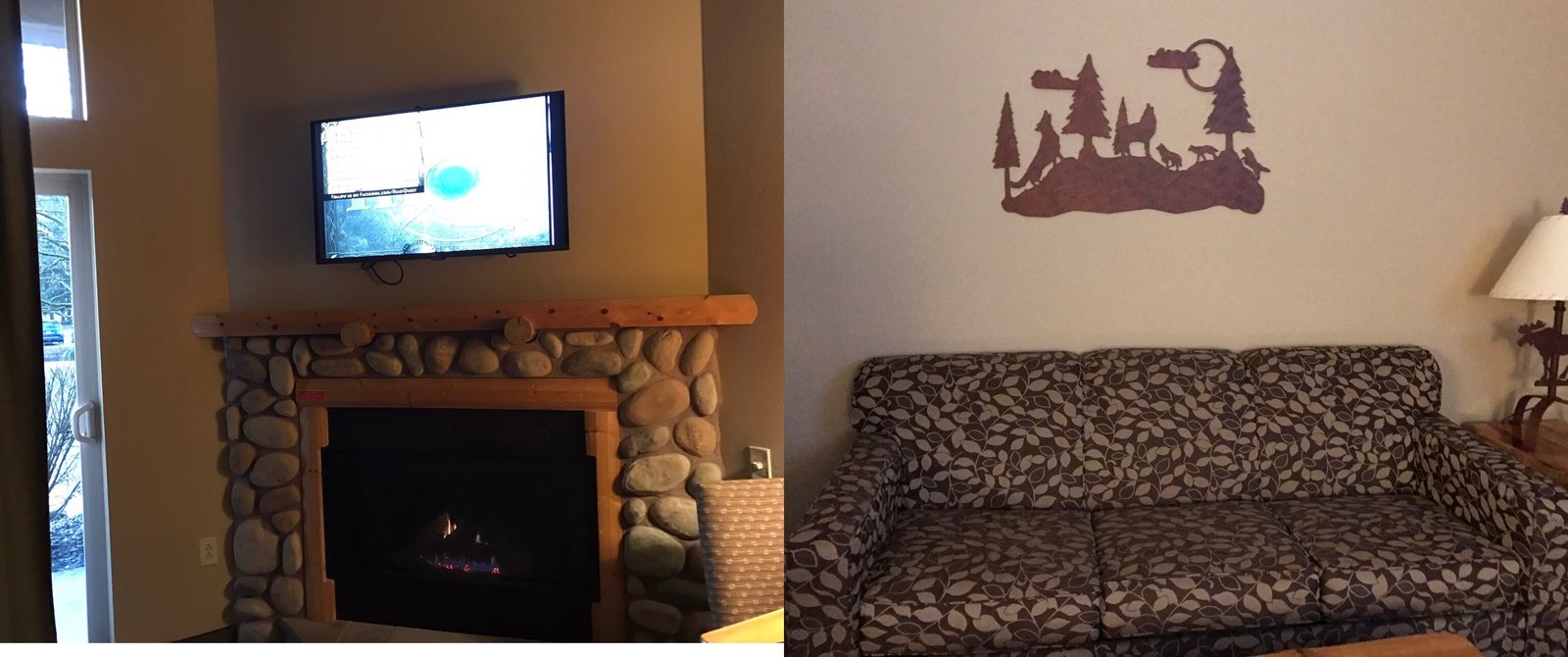 There was nothing special about this suite – the carpets had stains, furniture was old (or vintage), the rooms were on the ground floor and either look out on the front or back parking lot (not much of a view). It was clean though and very noisy and the lobby area was very busy.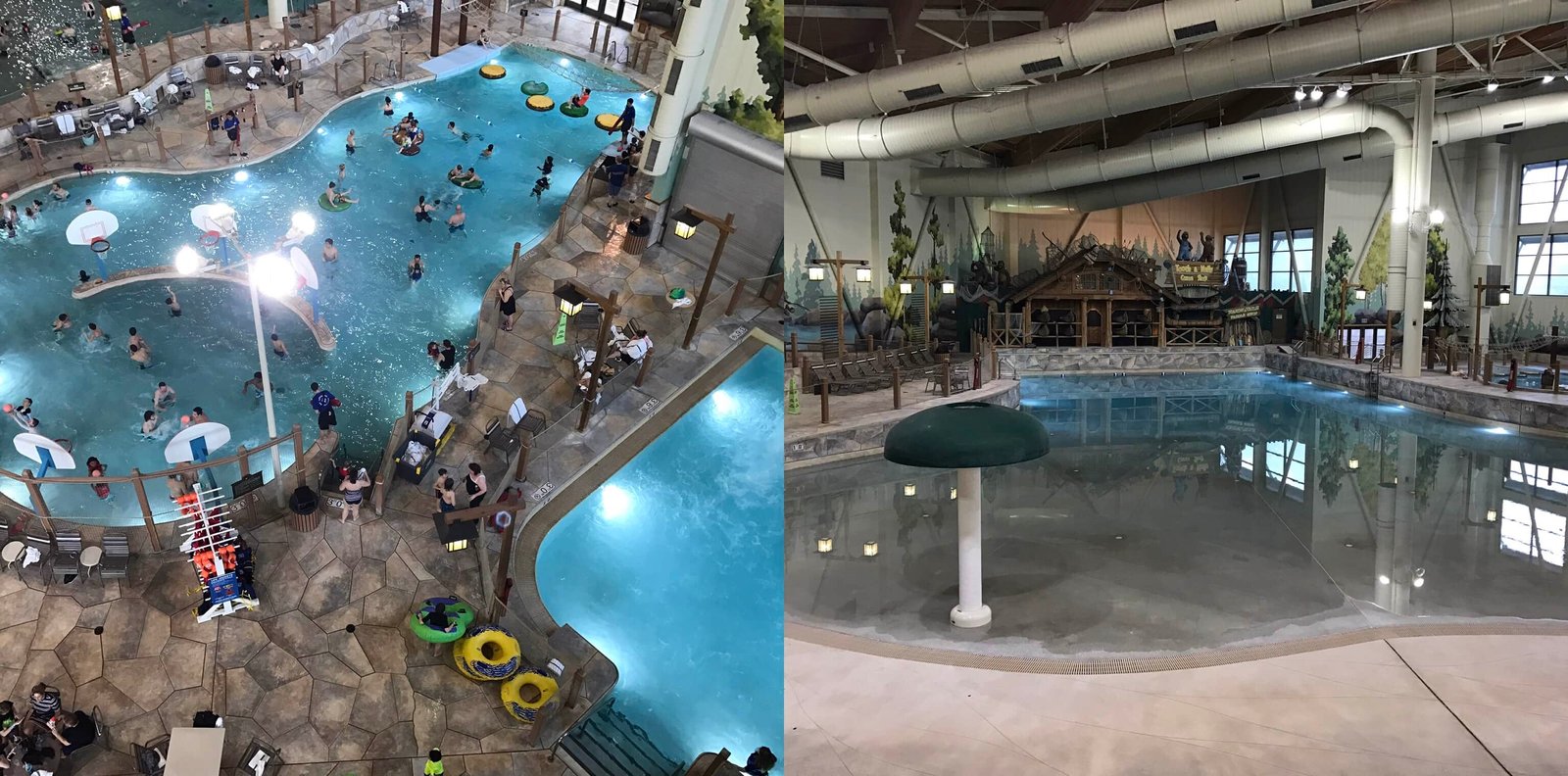 The main attractions is obviously the water park where they have rides and activities for children (some are for adults too). The best part is that we didn't have to wait for summer to feel warm weather.

The temperature inside Great Wolf Lodge is never below 80 degrees. My favorite activity was tornado and outdoor hot tub.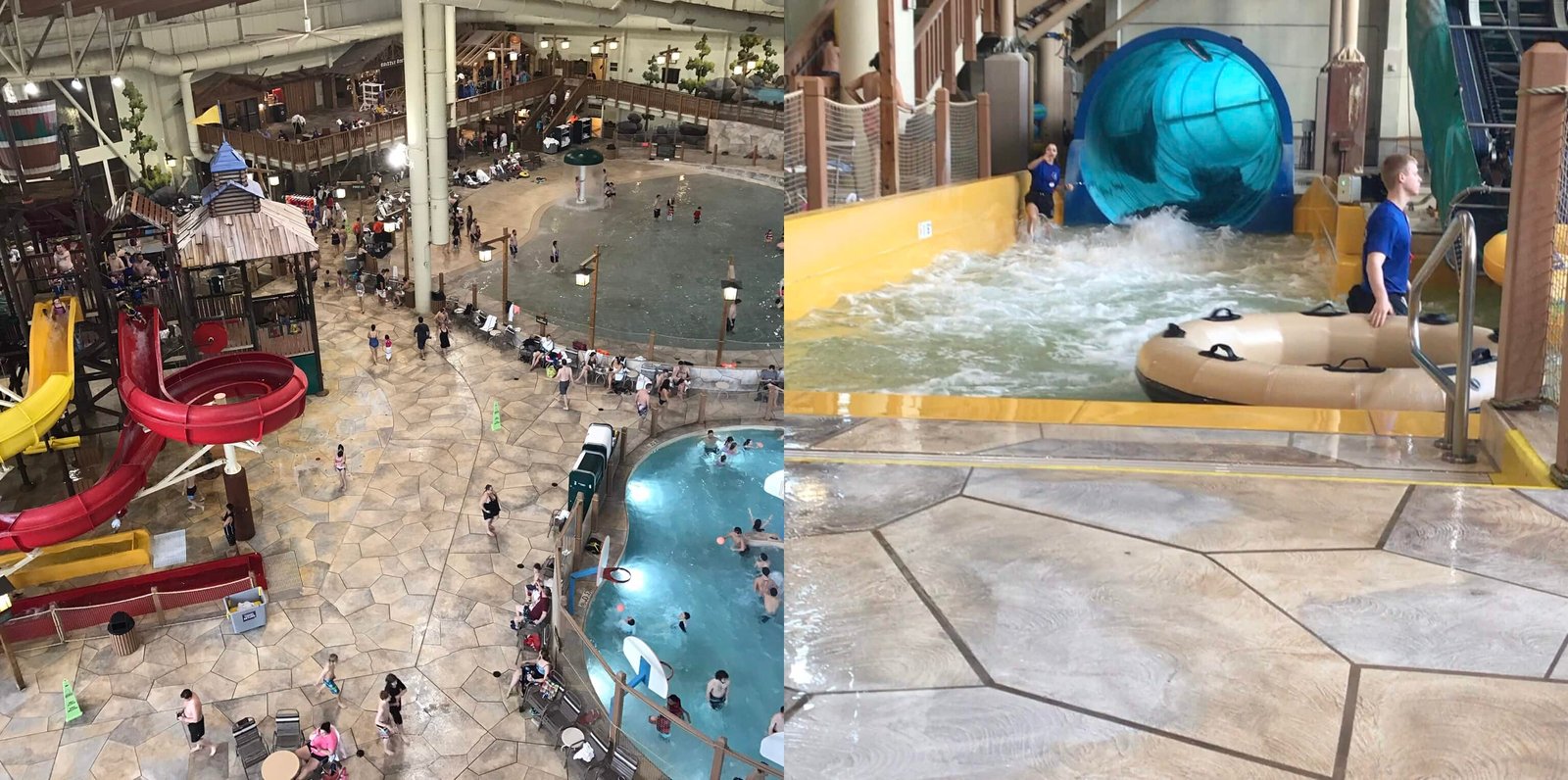 Atop the fort is a huge bucket of water that dumps every fiveminutes, drenching everyone standing below. It's a huge splash of water and I don't think I've ever been more drenched.​
​
After sliding down tubes — and being soaked by the huge bucket of water — you can grab a bite right there in the water resort: Hot dogs, fries, pizza, root beer floats, ice cream, tropical beverages, and snacks all are available. The resort has a 24/7 gym too.

In the morning your family can feast at the Great Wolf Kids Character Breakfast where a breakfast buffet will be available. After eating, the water park will be open and exclusive to the families who have booked the "Character Breakfast for 30 minutes of exclusive swim time.
I would have preferred to experience it as a day park (Unfortunately, they don't have day passes and you can only access the park if you've booked accomodation). It would be nice to see Great Wolf Lodge expand their water park offerings and perhaps offer more options inside the lodge for when guests get waterlogged and want to do something else. A spa, movie theater, bowling alley, virtual golf range or rock wall perhaps.
Overall, I wouldn't advise anyone to visit unless they have kids.