When I read about Fota Island Resort, I was excited. A hotel and spa with a wildlife park next door in Ireland. I was more than excited to visit the property and have afternoon tea while visiting County Cork for the day but unfortunately everything was a disappointment.
Upon arriving at the five-star hotel there was no one at reception and after waiting about 10 minutes we decided to walk around and find the restaurant which was straight down the hall, two doors on the right.
Upon entry we spoke to the host "Jarek" who led us to a table with no cutlery or cups and said a server will come and finish setting the table. We sat there and waited for over 10 minutes till Jarek returned and handed us menus and walked away.
We waited for an additional 15 minutes and as we were putting on our coats and getting ready to leave, another lady came to ask if we were okay? and apologized for the slow service then she returned shortly with our drink orders. We then proceeded to wait for an additional 20 minutes until our "food" arrived before the utensils. When you go to an afternoon tea, you normally get a tiered cake stand, loaded with elegant crustless triangular or finger sandwiches, fragrant just-baked mini scones and dainty pastry works of art. All this accompanied with a pot of the best tea, served amid fine linen napkins, delicate china plates and cups and saucers to dress the table. Unfortunately this wasn't exactly what we got, there were too many service errors and the food didn't exactly tick all the boxes.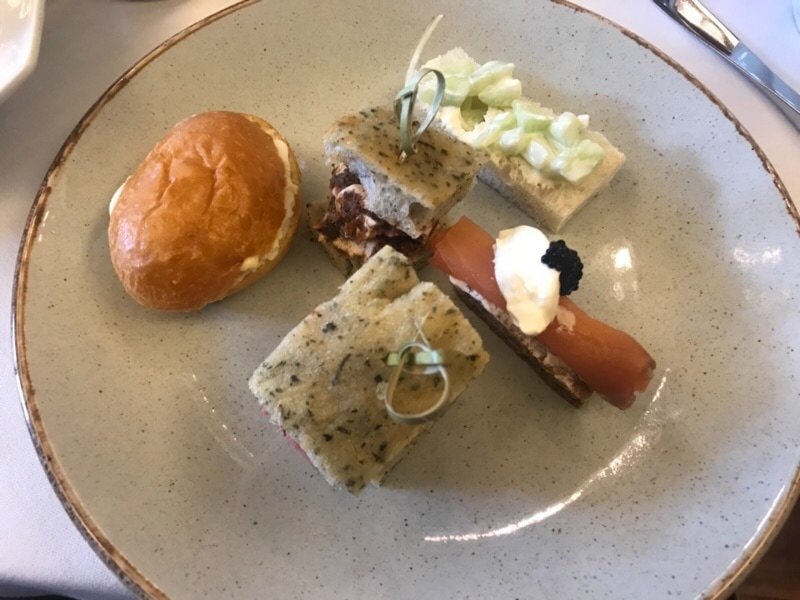 The Soda Bread with salmon was the only thing I could eat on this plate. The bread on the beef and chicken sandwiches was so dry. The cream cheese and Cucumber concoction was disgusting, the bread was wet and broke into two pieces after I picked it up.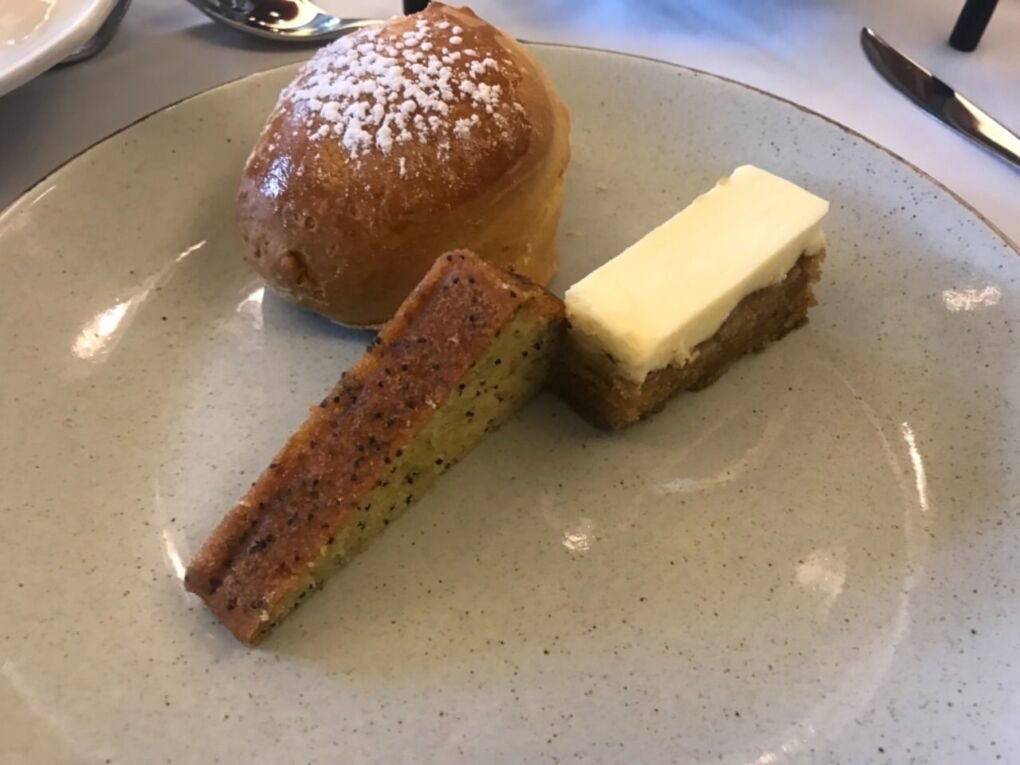 I love carrot cake and this one was amazing, moist and not too sweet. I would've been nice if the plain scone was warmed up. The lemon poppy-seed cake was hard to bite into. The menu on the bookings website and the one we received at the restaurant were not even the same.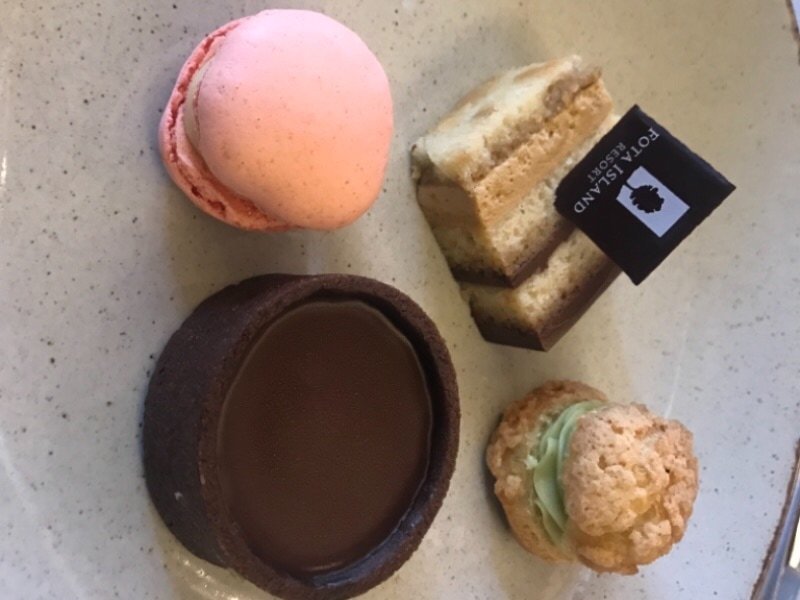 The Raspberry Macaroon and chocolate and caramel tarts the only things I enjoyed. Chocolate cake tasted like chalk. Choux Bun filed with praline butter cream was ok but not my kind of treat.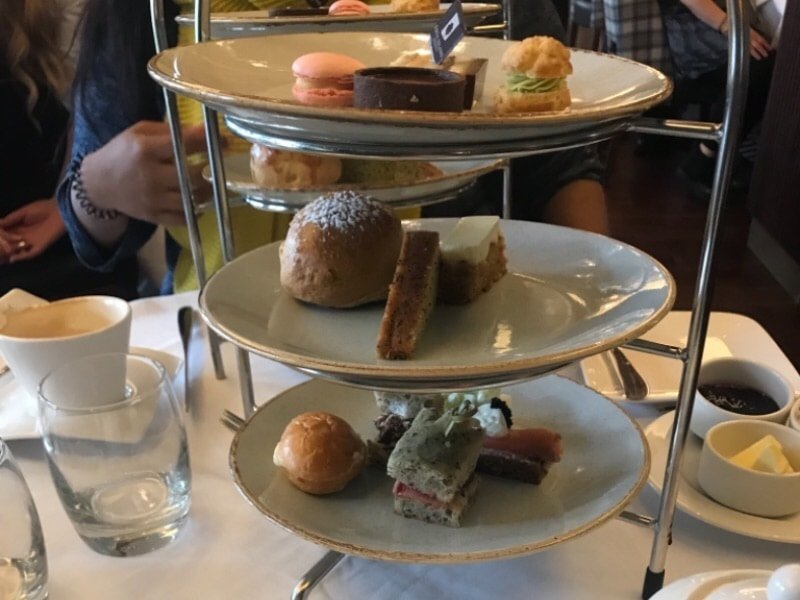 After spending almost an hour at this establishment, our waiter who left to find cutlery when we arrived came to offer us water which is usually the first thing people are offered when entering a restaurant.
Would I recommend Afternoon tea At Fota Island Resort? Yes, if you're in the mood to spend your hard-earned €50 on a cup of coffee, ten bite size snacks each and horrible service. Hopefully their service improves!