Last updated on November 6th, 2019 at 11:43 am
I'm not really an avid drinker but I do enjoy trying out new things once in a while and this was one! On this particular day I visited the Sabie Brewing Company on 45 Main Road, Sabie, Mpumalanga.
The afternoon started off with a tour of the establishment and a lesson on beer making by Brewer and Managing Director, Shaun McCartney. Guests have an option of sitting Inside or Outside – Inside the restaurant, you are able to see the brewery through a large glass window. There are exposed roof trusses and a piece of the original wall built in 1921.
Although the Brewery only opened in November 2014 this building was built in 1921 and it was known as "The Glynn House" which belonged to Henry Thomas Glynn during the Gold Rush era. Over the years, it has gone from trading post to gift shop to restaurant and stood vacant for a while before the building was renovated during 2014 with a state-of-the-art microbrewery, a kitchen and an 80 seater restaurant and pub.
After the tour we tasted 6 beers, of which I thought the Apple Ale Beer was the best. Sabie Brewing Company also offers a wide range of alcohol and non-alcoholic beers. I had 2 glasses of their Ginger Beer which I enjoyed and I thought it tastes better than the ones they sell in store.
After all that beer tasting we were famished and it was time for lunch…you guessed it… with more beer! I had the most mouth-watering beef filet (R140) served with hand cut chips and a salad.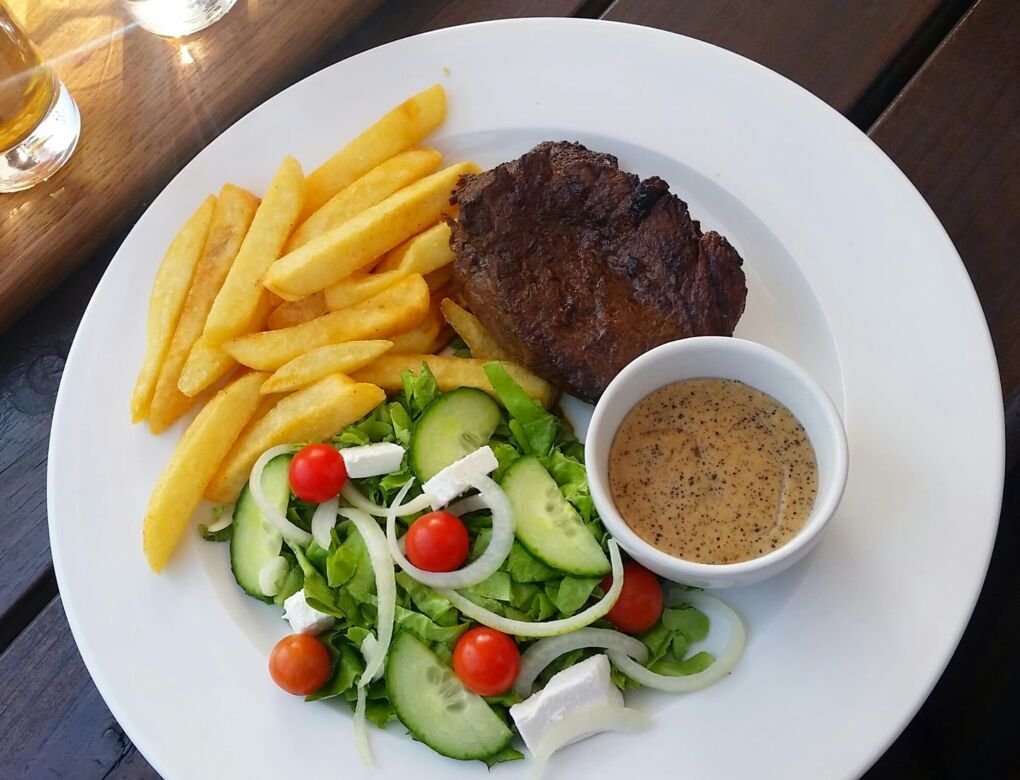 Other meals on the menu include Beef and Ale Pie (R80) served with mash potatoes and vegetables.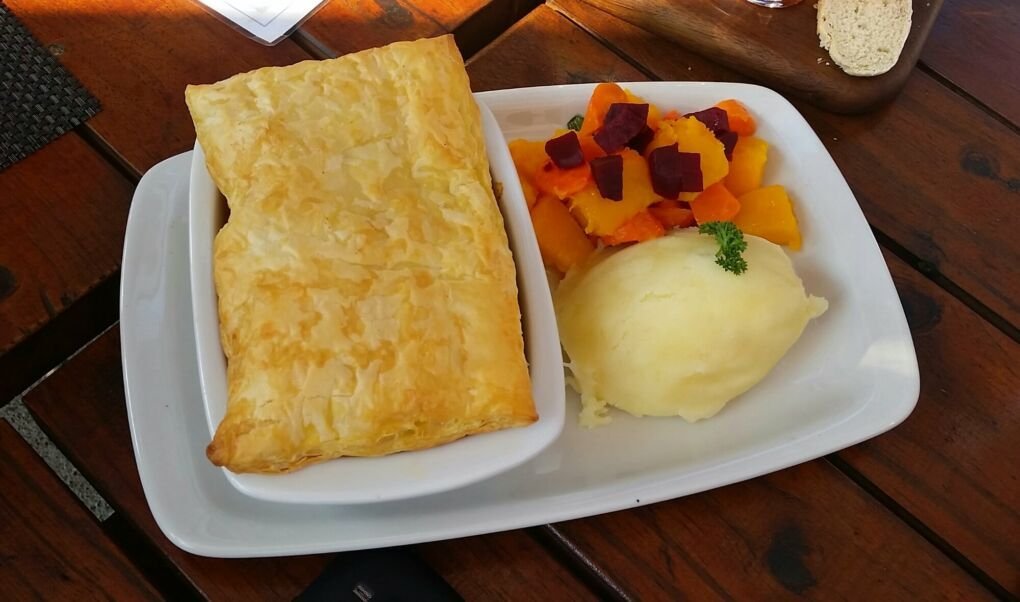 Bockwurst Hotdog (R60) served with mustard-mayo and tomato, red onion and parsley salsa.

Beef Filet (R140) served with mash potatoes, vegetables and mushroom sauce.

Chicken Prego (R60) served with green salad and hand cut chips.

They also offer cheese and cold meat platters. All the meals at Sabie Brewing Co range from R35 – R140.
If you want a relaxed afternoon, go Beer tasting in Sabie… It's one of the best things you'll ever do. Ever!
Read: 101 things to do in South Africa