Gorgeous is an understated introduction for Canada. Beauty goes beyond all imaginations in the 'Great White North'. Nature has been generous with this incredible country whose diverse landscapes and wilderness are some of the most unique and picturesque sights in the world. The world's second largest country offers plenty of places to see where visitors can revel in nature and experience surreal vistas. Teeming with a varied natural bounty, Canada makes an ideal habitat for many exotic and rare wildlife species. For a nature lover and wildlife enthusiasts, Canada is the perfect destination to blend in leisure experiences, breathtaking scenic destinations along with exciting wildlife spotting adventures. Check out these picturesque places to visit in Canada that are best known for wildlife encounters.
Banff and Jasper National Park, Alberta
Banff and Jasper are two popular places to visit in Canada which are renowned for its jaw-dropping scenic landscapes. The serene valleys, crystal clear lakes and lush forests with the majestic Canadian Alps as the backdrop will leave you spellbound with nature's pristine splendours.  These resplendent settings are home to an abundant assortment of wild animals such as grizzly bears, black bears, elks, moose, coyotes etc. Head to the Sulphur Mountains in Banff to spot bighorn sheep wandering around nonchalantly. Johnston Canyon and Cave and Basin Historic Sites are ideal for bird lovers to watch an incredible array of beautiful bird species. Wildlife viewing in Jasper mostly consists of a mix of small mammals like Pika, Beavers, porcupines, Hoary Marmot and wild animals such as Mule Deer & White-Tailed Deer, Mountain Lion, Woodland Caribou, Lynx, and bears. Canada is perhaps the most prominent place in the world to spot grizzly bears. Keep an eye out during your national park visits and you can witness these furry wild animals in playful or predator mode. The suitable time of the year to spot wildlife in these regions are during early spring and autumn, preferably during the months of May till October.
Great Bear Rainforest, British Col
u
mbia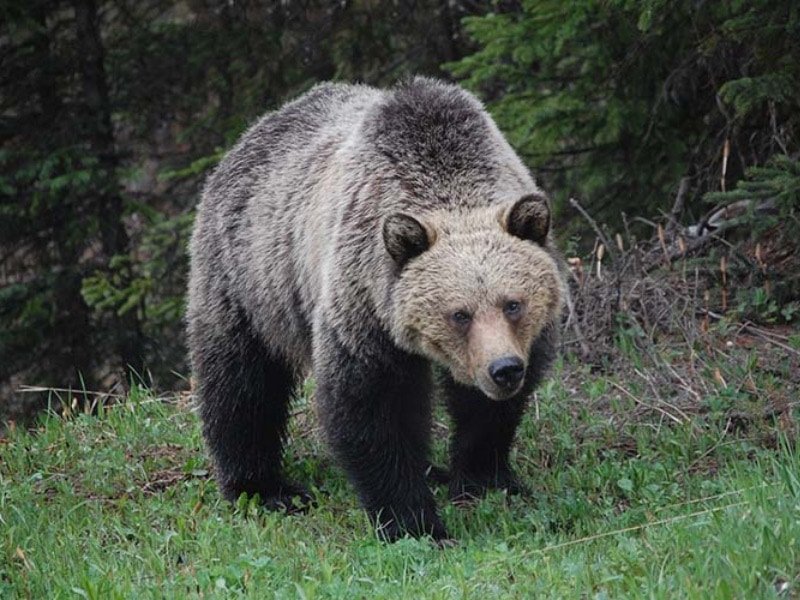 Grizzlies and black bears are exemplary sights during a tour of wildlife in Canada. However, the Great Bear Rainforest in British Columbia is where you get the rarest experience of spotting a Kermode bear also known as the Spirit Bear. These species of bear are a subspecies of American black bear but are distinct due to its gorgeous, cream coloured fur. Spirit bears can be found only at Great Bear Rainforest and nowhere else in the world. Also known as the Central and North Coast forest, Great Bear Rainforest comprises of verdant temperate coastal rainforests sprawling 6.4 million hectares along the Pacific coast. This pristine ecoregion is home to numerous wildlife species and is an extremely protected reserve from poaching and logging. Explore the region through guided wildlife tours where you can view humpback and grey whales, orcas, sea otters, salmon, wolves and cougars. The best time to visit is from June to August which are the warmest months in this area. The bear-viewing season starts from June to October.
Manitoba Region
The land of polar bears and Northern Lights, Manitoba is nestled in the glacial regions of Northern Canada and the Arctic Circle. This is one of the few places on earth accessible to witness the exquisite Arctic wildlife. Its rich eco-balance offers an idyllic habitat to arctic foxes, beluga whales, white-tailed deer, seals, and polar bears to name a few. The topography is incredibly diverse consisting of five Eco zones and more than 100000 lakes, majestic glacier covered mountains and misty valleys shrouded in dense boreal forests. This otherworldly sense of solitude enveloped amid unspoilt spaces is an experience one can rarely witness in the otherwise chaotic world. The 'Polar Bear Capital of the World' – Churchill is located within Manitoba region which has the largest concentration of polar bears. A wildlife tour in Churchill gives you up-close viewing of these exquisite creatures in their natural habitat. Venture to Hudson Bay around June to August to spot magnificent belugas. Summers are milder and recommended season to visit Manitoba, but the experience would be worth a lifetime if you can align your visit with Northern Light viewing season. If you are keen on a nature adventure that is both exciting and unique, Manitoba is the best place to experience the most extraordinary travel journeys of your life.
Cape Breton, Nova Scotia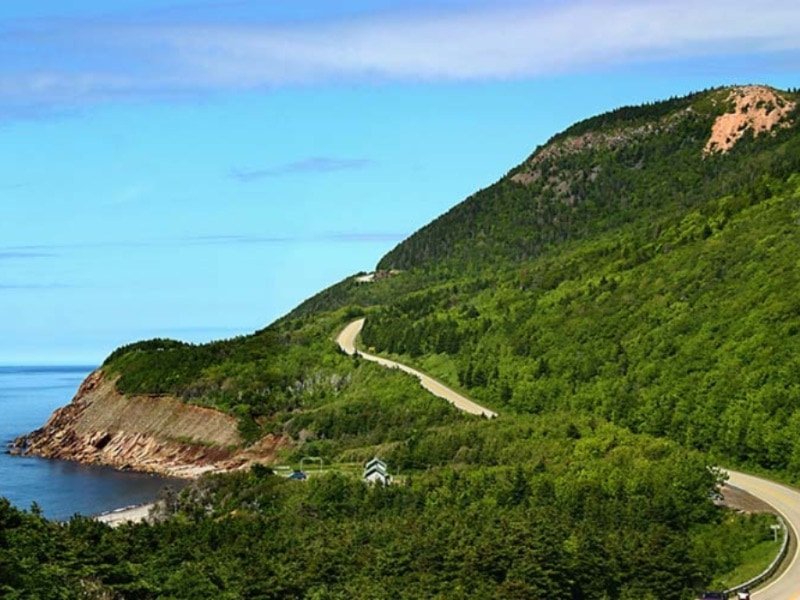 Cape Breton is quite popular among hikers and nature lovers as it offers some of the most picturesque nature hiking trails of Canada. However, bird lovers are in for a treat as Cape Breton is a popular habitat of cute, white-bellied seabirds known as puffins. Take a boat cruise around the coastline to watch these adorable birds in flight and fishing for food. The best time for puffin sightings is in August. This coastal strip edging Nova Scotia is also a rich setting for an assortment of wildlife such as kittiwakes, grey seals, bald eagles, leatherback turtles and dolphins to name a few. May to October is whale watching season when pods of whales such as humpback, pilot, minke make an appearance in the waters of Cape Breton.
Baffin Island, Nunavut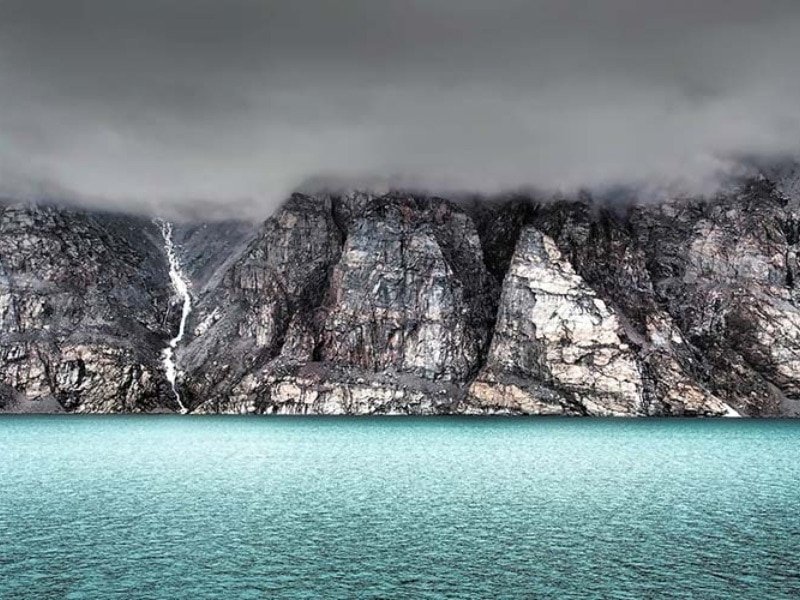 Located at the remotest territory of Canada – Nunavut, Baffin Island offers yet another remarkably unique wildlife experience in Canada for nature lovers. If you seek a wildlife adventure in some of the most frigid regions of Canada, Baffin Islands suits your taste. Arctic fox, Arctic hare, polar bears, ringed seals, and barren-ground caribou are common animals that can be spotted year around. A variety of migrating birds chooses Baffin Island as their ideal nesting destination. Some of the birds you can spot on your tour are snow goose, herring gulls, Arctic tern, mallards, and loons.  Sea animals which can be encountered here are walrus, bowhead whales, and belugas.  Head to Lancaster Sounds for a breathtaking whale watching experience and if you are lucky you can even spot narwhales on a beautiful, scenic day.
Most visitors to Canada would simply opt for usual Canada tourist attractions and cities on their Canada vacation. It's time to move beyond the ordinary and embark on a soul-stirring experience of Canada wildlife tourism. There aren't many destinations in the world that offer a perfect blend of nature's solace and splendours. The grandeur of hazy valleys, glacier-fed lakes, dense olden forests and exotic wildlife which can be witnessed close-up makes this destination wanderlust's dream come true.  Most of Canada's wilderness is untouched and unmatched wrapped in a blissful silence distorted by the gentle sounds of the wilderness. If you are confused about Canada visa requirements and how to plan a Canadian wildlife vacation, get in touch with a Canada expert, leave all the planning worries and focus on an exciting Canadian wildlife adventure.
Guest Post by Priya
Also Read: Everything you need to know before your first African Safari