Although Tbilisi is an amazing introduction to Georgia, there is a lot more to see in this beautiful country, especially if you're interested in gorgeous mountainous landscape, medieval villages, complex cave towns, and ancient monasteries perched on rolling hills. Since Georgia is a small country, the distances are fairly reasonable so it is easy to take day trips from Tbilisi to numerous interesting spots.
Mtskheta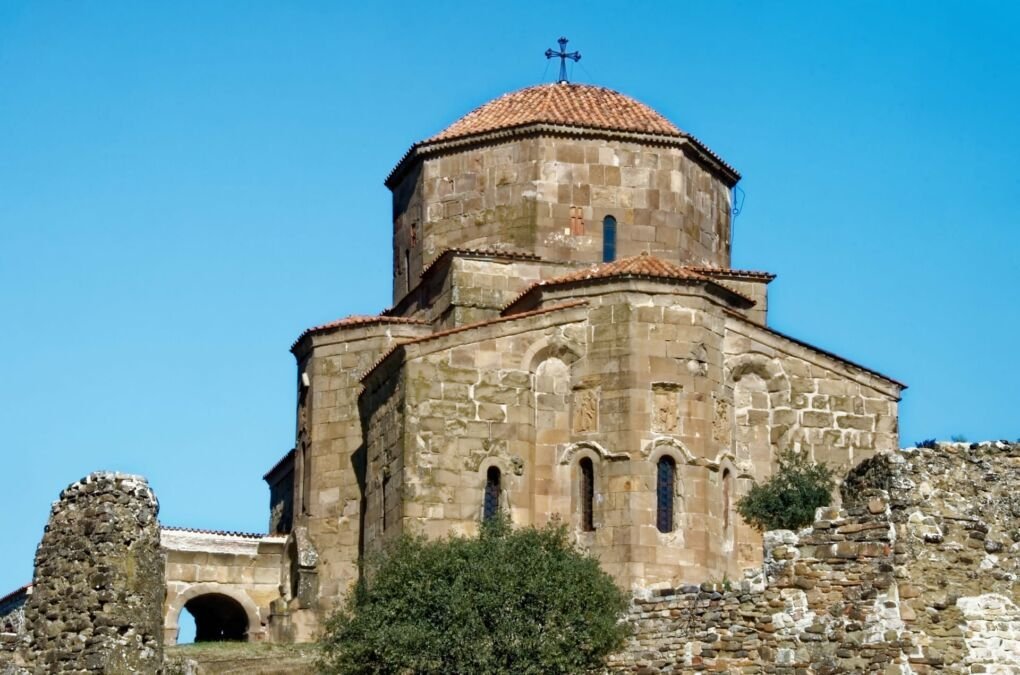 Now only a small town, Mtskheta was once the capital of Georgia and played an important role in the history of the country. Unsurprisingly, the town still preserves a sort of charming distinction and has monuments and attractions of great cultural and historic value, which make it a UNESCO World Heritage site. The main attraction is the stunning Svetitskhoveli Orthodox Cathedral from 11th-century, where visitors can admire beautiful interior frescoes. Since a stroll around the town will not take much of your time, you can also check out the 4th-century Samtavro Monastery, outside of Mtskheta, and the Jvari Monastery, which towers across the town. To get to Mtshketa, you can take a marshrutka (a normal minivan that locals use as their primary means of transport) from Tbilisi's Didube Station for Mtskheta. The vans leave every 10 to 15 minutes and the ride is really short.
Recommended Tour:
Gori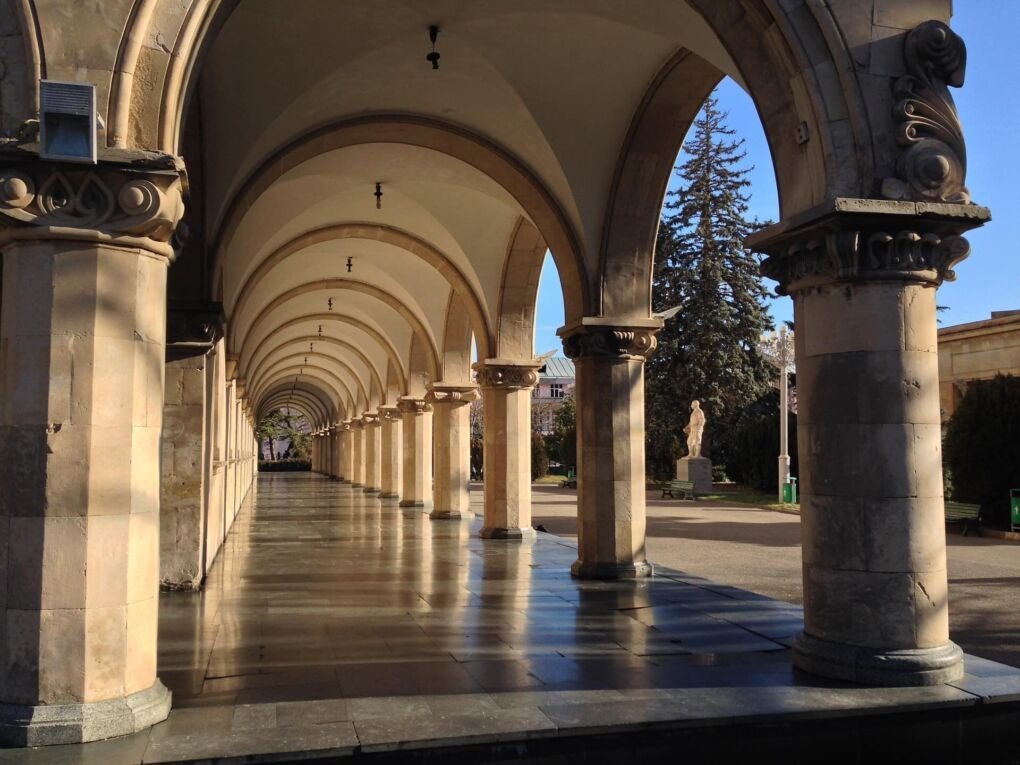 Located in western Georgia, Gori is mostly known among those interested in dark history for being the birthplace of infamous Soviet dictator Joseph Stalin. The town itself is very quaint, although dominated by Soviet-era style apartment buildings. There are, however, plenty of culturally significant places, including the Gori Fortress Citadel, which offers nice views of the city, and the St. George's Church of Gorijvari. A truly unique experience is a visit to the Stalin Museum. History fans will be intrigued to discover that the legend of Stalin still overshadows this pretty town, and many attractions and landmarks bear his name. On Stalin Avenue, visitors can also find cozy coffee shops and traditional Georgian restaurants.
Marshrutkas leave regularly from Tbilisi's Didube Station for Gori. The journey takes less than an hour. There are also shared taxis available, which depart from the same place. Additionally, passenger train travels regularly between Tbilisi and Gori.
Uplistsikhe Cave Town
With origins in the Iron Age, Uplistsikhe is an ancient cave town comprised of many chambers and grottoes carved into the rock above the River Mtkvari. The caves once formed a fully functioning and complex urban settlement with proper living quarters which at some point housed 20,000 people. The landscape is truly fascinating and visitors are free to explore the maze of caves and grottoes. The site also includes a 9th to 10th- century church. Since Uplistsikhe is just 14 km away from Gori, many choose to visit both on the same day trip.
The best way to visit Uplistiskhe is to take the train or local bus from Gori. The bus stop is on Stalin Avenue. There is no direct train from Tbilisi, so you have to change in Gori.
This is the tour I did with 3 destinations in one day. I absolutely enjoyed it and highly recommend it!
David Gareja Monastery Complex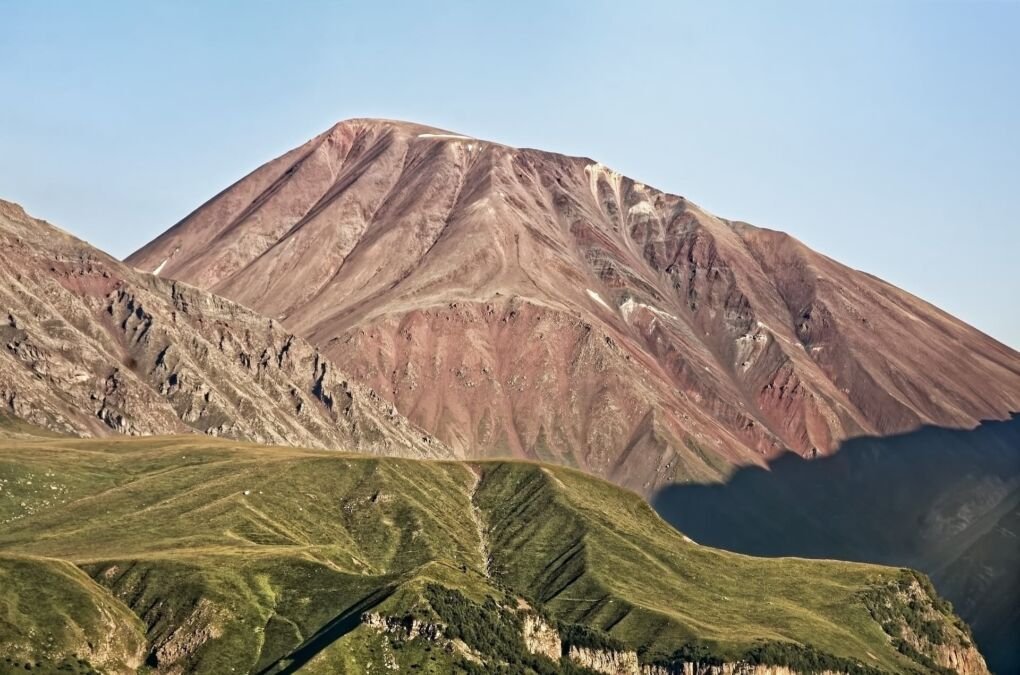 A visit to the David Gareja Monastery Complex will take you through the most stunning scenery in Georgia. Built by Assyrian priests in the 6th-century, this Orthodox monastic complex is located right on the border between Georgia and Azerbaijan. The barren desert landscape is balanced by steep mountains and rocky hills. After a challenging ascent to the biggest monastery, visitors find a huge site of hundreds of rooms and small chapels, all carved into rock. Some of the chapels are decorated with beautiful ancient frescoes, and prayer rooms abound. The views of Azerbaijan are spectacular and there are many marked hiking trails around the complex.
David Gareji is only an hour away from Tbilisi and there are several ways to reach it, including shared taxis, marshrutkas, and even a shuttle bus.
Armenia
Explore Northern Armenia on a private day trip from Tbilisi. Visit the key sights such as UNESCO protected Sanahin and Haghpat monasteries, and see the bizarre beauty of rocky mountains and abandoned Soviet towns. This tour takes 9 hours and takes you to two UNESCO world heritage sites and an authentic Armenian restaurant to try their delicious cuisine.
Are you just staying in the city ? Here are 10 amazing things to do in Tbilisi