I recently hopped on a bus for an hour and half long journey from Dublin to Glendalough, a Christian monastic city, located in Wicklow Mountains National Park, one of six national parks in Ireland. Known as the Glen of two lakes, you will find oak, Scots Pine and mixed woodland and the cleanest air in the country.
9AM: A small footbridge brings us into an early Christian monastic settlement which was established by St. Kevin in the sixth century. The celtic monastery chapel built outside the cathedral is older than St. Patrick's Cathedral in Dublin.
Legend states that anyone who can wrap their arms around St. Kevin's Cross will receive his wish.
10AM: The prominent Round Tower in the cemetery is nearly 100 feet (30 meters) high, and the entrance is about 11 feet (3.5 meters) from the base.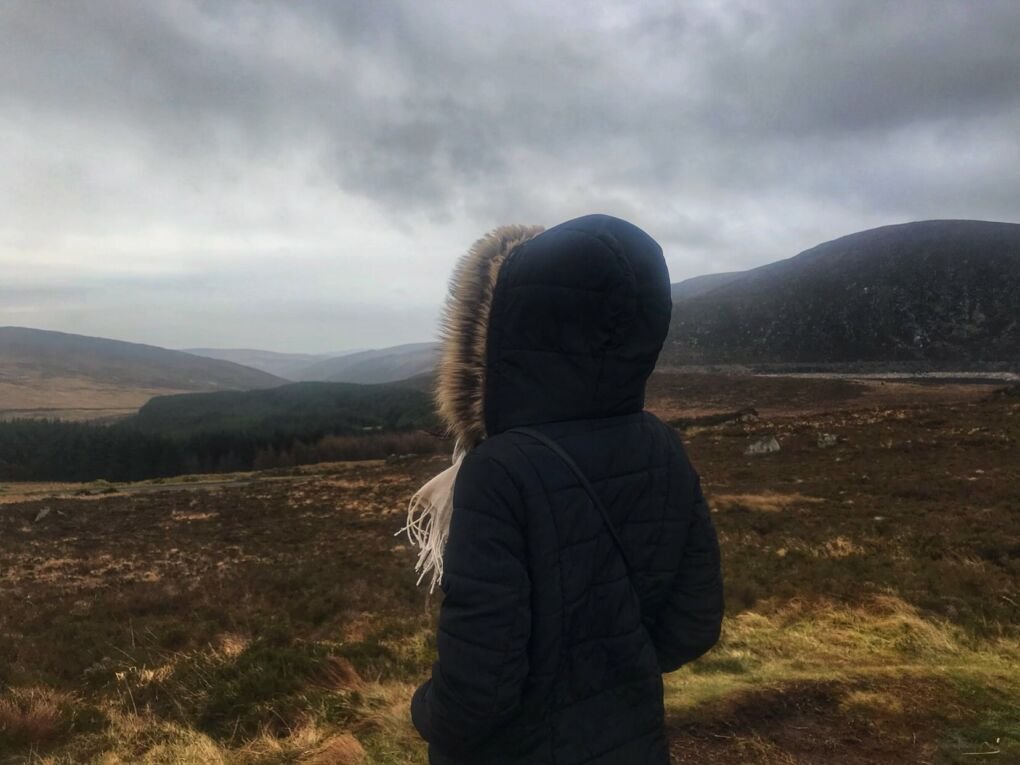 11AM: After spending two hours in Glendalough, we traveled through Wicklow National Park, where famous movies such as Braveheart and PS I Love You were filmed. With lush woods, waterfalls and high, windswept bogs, quite steep mountains. Wicklow Way is a popular hiking spot.
love you bridge, Wicklow" width="1242" height="827" srcset="https://www.lifefromabag.com/wp-content/uploads/2018/01/img_4197-3.jpg 1242w, https://www.lifefromabag.com/wp-content/uploads/2018/01/img_4197-3-800x533.jpg 800w, https://www.lifefromabag.com/wp-content/uploads/2018/01/img_4197-3-1080x719.jpg 1080w" sizes="(max-width: 1242px) 100vw, 1242px" />
12PM: We passed through the little village of Hollywood with a population of less than 100 people. The name Hollywood originates from the words 'Holy Wood', which described a local forest in which St. Kevin is said to have prayed.
It was a local immigrant, Matthew Guirke from Hollywood, who gave the name of his native place to the famous suburb in Los Angeles. Hollywood was decimated by the famine of the 1840s.
1PM: When In Kilkenny you will notice how the River Nore splits the city in two. Overlooking the river is the Kilkenny Castle which was first built in 1172 as a basic wooden tower by Richard de Clare, the Norman conqueror of Ireland. In 1260, his son-in-law William Marshall replaced the wooden structure with a stone castle. Today this thirteenth century castle is one of the most popular attractions in the country's medieval capital.
2PM: Say a prayer at the 13th century St. Canice's Cathedral and see one of the only two medieval round towers in Ireland that can be climbed to see the best views of the city.
3PM: The 17th century Butter Slip connects the High Street and Saint Kieran's Street and was once lined with butter vendors: the narrow stone street guaranteed a cool place to store their produce.
4PM: We had late lunch at Left Bank, what was once a large branch of Bank of Ireland that was sold off and transformed in 2008 to a modern, spacious late night bar.
A huge space complete with working fireplace in the smoking area and a regular hot spot for live acts. Service was really bad, we waited for over 20 minutes for someone to bring us a menu but overall food was good.
5PM: Visit Smithwicks and go back in time to the 1300's, walk with monks of St' Francis Abbey and discover how beer was born. From feeling the heat of the first malt to savoring the last drop of a delicious pint.
6PM:
Shop: Beanie HERE | Jacket HERE | Boots HERE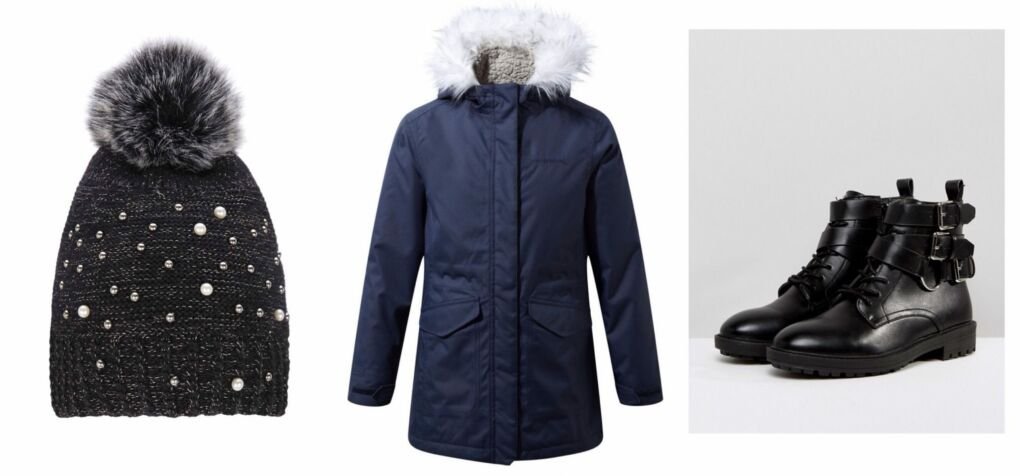 This was my second Paddywagon Tour, was disappointed they didn't have WiFi again. Overall I'd recommend the Northern Ireland Tour as your first option when visiting ireland.
TIP: Accidents and mishaps are often a part of traveling abroad, and so you shouldn't forget to cover yourself and your belongings for any eventuality.