Last updated on September 27th, 2019 at 09:01 am
It's a pretty well-known fact that airport hotels are not the first thing that pops into mind when you are looking for somewhere to stay but there are times when staying near the airport is a good option.  For example, booking an airport hotel can be a good idea;
if you are in Johannesburg for a short stopover before travelling on

if you live too far from the city to drive in for your early morning flight

if major events in the CBD have pushed prices out of reach
So if you have decided you want to be near the airport for a night lets try to work out the 'best' option for you.
Best it depends on your perspective.
do you want the best hotel for families,

for business or solo travellers,

for transport access,

 for lux rooms or for least $$$
All of these categories come into play when we determine the "best" hotel for your needs. Another thing worth mentioning is that Johannesburg Airport has a flight curfew between 11 pm and at least 5 am meaning no overnight aircraft noise.
Things to consider when choosing an airport hotel
Is there good transport to the airport/city?
Does the hotel offer a free or paid airport shuttle service?
Is there an onsite restaurant (and how expensive is it?) are there any other dining options?
What is the hotel rating? A list of important things considered when eating hotels
Will you earn status points from your airport or hotel membership?
Which Johannesburg Airport Hotel is best for you?
Protea Hotel by Marriott (3 star hotel)
Premier Hotel OR Tambo (4 star hotel)
Holiday Inn Johannesburg (4 star hotel)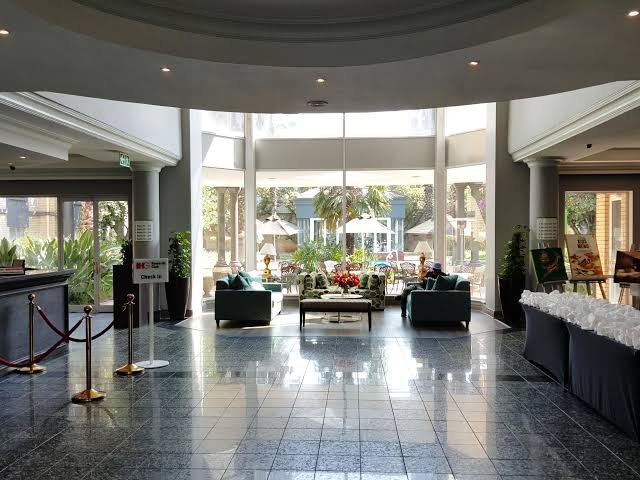 Intercontinental Johannesburg OR Tambo (5 star hotel)