Roadtrips are perhaps my favorite kind of travel – just you (maybe your friends) and the open road in front of you. Breathtaking views all around and endless possibilities awaiting!
[instagram url=https://www.instagram.com/p/BFA2BI0JuXE/]
The planning process can be daunting, but it's half the fun and being prepared can make the difference between an ok road trip and a truly epic one! Here are my tips for planning an epic road trip:
1. Pick Your Destination
Where in the world do you want to go?  You need to research and decide what you want to see and do, make a list of all the interesting stuff there is to do there.
Are these activities available all year round or are they seasonal? Is this particular region popular for something, the best restaurants, Search for suggestions on apps like Zomato and TripAdvisor.
Prioritize your must do and see experiences!
2. Decide how long the trip will be
Depending on what you want to do and how long you will have to drive, you can decide on the duration of the trip. I recently went on a 16 day road trip in and around KZN, and a 15 day trip in Western Cape and I learned about the importance of not trying to pack everything into your trip, you don't want to feel like you've not really experienced the places because everything is rushed and if you don't get to do the things you want to do, you can always come back.
3. Decide When You Want To Go
The time of year can really affect a place so do some research. Will the rainy season affect the things you want to do? Will some activities be unavailable in various seasons? Will the road to that mountain you wanted to climb be inaccessible due to the snow? Are you looking to avoid the crowds? Do some activities take place on certain days only? Is there a festival you want to go to? Build all of these things into your planning.
[instagram url=https://www.instagram.com/p/BFLX-_pJufQJm8uaZYuZp0cB8m89yP3Go83ViU0/]
4. Plan Your Route
Get Google maps up and start plotting that route, taking into account all the things you want to see and do. If there's a choice between the direct route and the scenic route, ALWAYS, take the scenic route.
It's great to have a plan but keep it loose. Who knows what bits of extra information you'll pick up from people along the way and remember to build in a bit of time for photo stops and to explore! Being on a super tight schedule sucks.
Be spontaneous, follow your instincts – that's what road trips are all about.
5. Pick Your Travel Companions
This is really important! You're going to be stuck in a car with these people for quite a while, so choose wisely. In most cases, I'd prefer to go alone but make sure you choose people who won't start annoying you in a few hours.

6. Discuss Your Expectations
Your expectations may vary from those of your travel companions, so discuss what you're looking for before you go. Not everyone has the same budget or tastes! If you want luxury and your friends want a budget, you're going to have to compromise or change your plans!
7. Choose Your Trusty Travel Partner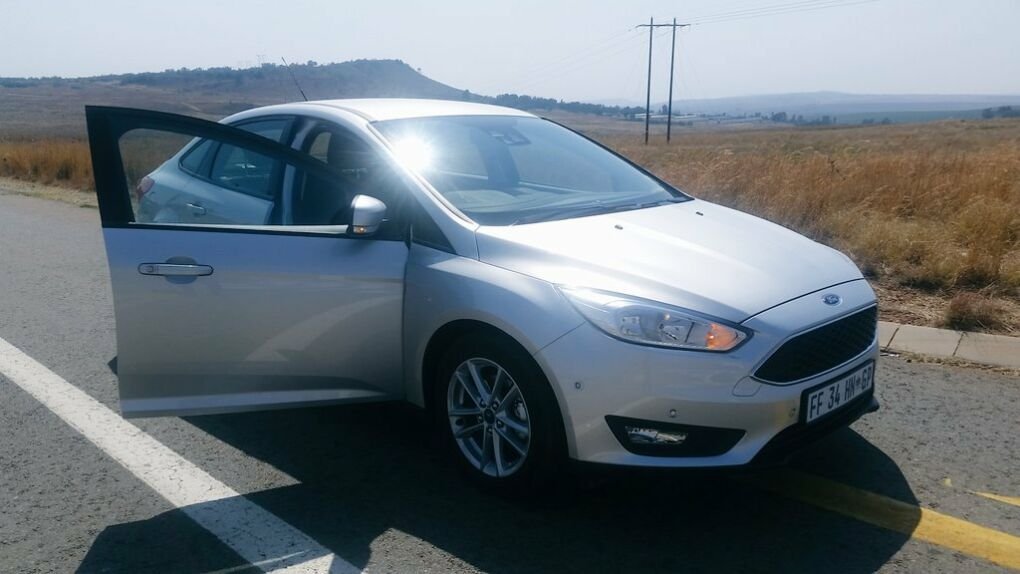 Depending on where you will be going, you need to have the right car for your journey, you also need to consider how much space you will need and perhaps try and get a fuel-efficient car.
8. Pack an Emergency Kit
Accidents can happen, and you never know when you might get stranded by the whims of Mother Nature or your vehicle. Basic first-aid supplies, some warm clothes, a good umbrella, a few quarts of water, and non-perishable snacks will keep you going if you hit some really bad luck.
9. Announce your whereabouts.
Text someone — a friend or your parents — or check-in on Facebook wherever you go. In the very rare event that anything sketchy happens, it's good to have a public record of where you are.

By: Justin Lee
10. Take pictures!
…and not just for Instagram. Road trips are prime fodder for beautiful scrapbooks.
☆ Disclaimer: This post is in partnership with Ford South Africa but all opinions are my own. ☆