How to spend 3 days in Dubai
Dubai is the fourth-most popular tourist destination in the world and the largest and most populous city in the UAE. It is essentially a desert city with splendid infrastructure, liberal policies, that became popular for its unique tourist facilities. This trailblazing city consists a part of the 21st century and a part of Ancient emporiums. Here's how I spent 3 days in Dubai alone:
Day 1 in Dubai
Morning:
I hopped on a taxi from my hotel, Conrad Hotel, located in the Financial District of Dubai and headed towards Souk Al Bahar. It is connected to the Dubai Mall by a bridge and contains a variety of expensive souvenirs, from carpets to art galleries, everything within the premises of this Arabian-styled, ancient souk.
Afternoon:
Dubai is the undeniable queen of shopping and Dubai Mall is swankiest of them all with underwater aquariums which consist of caged sharks and fish feeding. This mall also contains a zoo. After shopping, I headed towards Al-Hallab Restaurant for lunch. It is eminent for its Lebanese cuisine and mighty views of a waterfall in the Dubai atrium mall.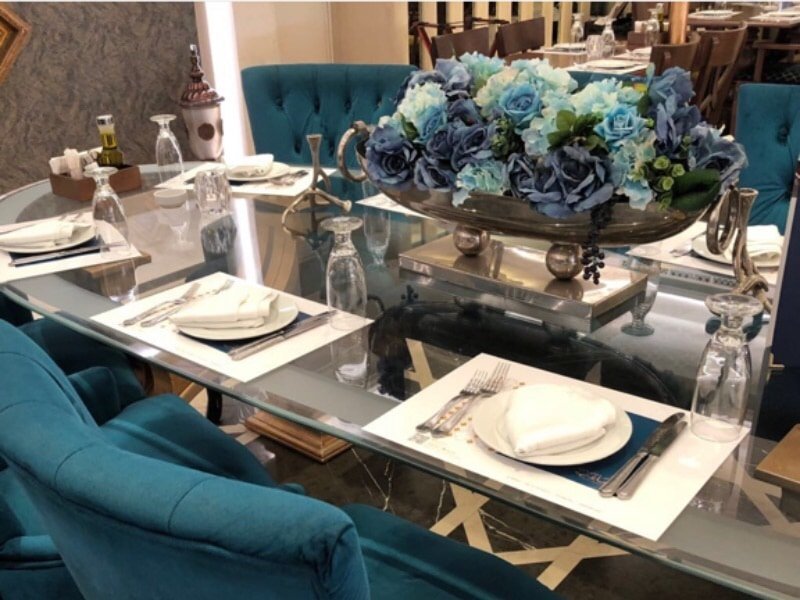 Evening:
I spent my evening getting hypnotized by the world's tallest building reaching up to 828 meters with approximately 148 floors in total. This exhilarating building is the Burj Khalifa. You can pre-book your tickets from the ground floor of the Dubai mall to reach the top-most of Burj Khalifa to see a pocket-sized Dubai because that's what I did and it was certainly worth it. Then I headed towards Bice Mare to eat dinner. This restaurant has a striking open-air veranda overlooking the Burj Khalifa. This restaurant is venerable for fish food and it also contains a decent number of Italian wines. Cheers, fellas!
The sale of alcohol is limited to hotel restaurants, bars and clubs, which might sound odd but in reality it's not.
Day 2 in Dubai
Morning:
After breakfast at my hotel, I headed towards The Dubai Heritage Village and got a first-hand information on the ancient Emirati life of Dubai. Afterward, I reached the Al-Fahidi Historical Neighbourhood by taxi. This is a charming conservation area of elegantly restored sandstone houses and if you're a foodie like then you should surely visit this because it contains a wide range of cafes to grab a bite for lunch.
Afternoon:
While walking from Al-Fahidi Historical Neighbourhood to the Dubai Museum (Admission is AED 3 for adults and AED 1 for children (under the age of 6)) I got a glimpse or pre-Dubai and perceived the alteration of this city in sheer spans. If you're a thrill seeker like. I am, then you should definitely head to the Bur Dubai Abra dock which is the hub of commercial activity. For 1 dirham you can cross Dubai Creek in a wooden abra to reach the Spice Souk.
Evening: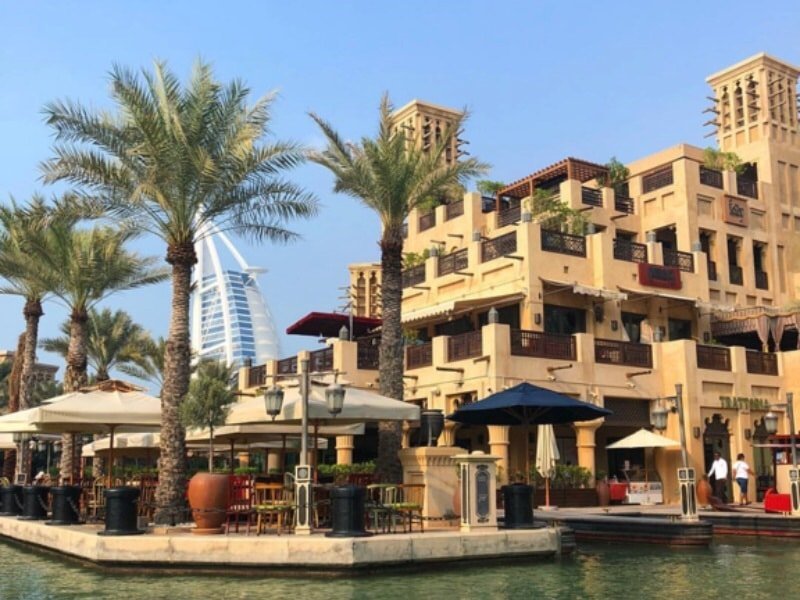 Ladies love gold and if you want to take a gift for someone back to where you came from then you should head to the bling of Dubai – the gold souk which is the street market glittering and simmering with gold. After my sojourn in this old souk, I went to the Souk Madinat Jumeirah which is a shopping mall. Hey! A lady loves to shop. Then, I had my dinner Tortuga which is a Mexican restaurant and called it a night.
Only spending two days in Dubai?
Day 3 in Dubai:
Morning:
I had my breakfast at my hotel and then headed to see the immense geographical diversity of Dubai. The Aquaventure Waterpark! Run out of space? Build an Island and that's certainly what Dubai. This waterpark will certainly leave you astounded.
Afternoon:
I spent my afternoon at this illustrious water park of Dubai and had my lunch at the Saffron Restaurant which is exalted for its Asian cuisine and then I left the city beyond to see the eminent Safari desert.
Evening:
Only UAE can convert a desert into a tourist place and if you want some quality time with your family or friends, then you should certainly visit the Safari Desert. Then I headed to see the ultimate dancing fountains of the Dubai and ate dinner at the Serafina Dubai, an Italian restaurant, grabbing the seat which overlooks the dancing fountains to create a tranquil atmosphere.
Visa Information for South Africans
The best way to get a UAE Visa is through   Emirates. This service is only available to passengers with confirmed Emirates booking where an Emirates e-ticket has been issued and the flight itinerary includes Dubai. Alternatively, travelers can apply for a UAE Visa through VFS Global Website.
Dubai makes a great place for shopping, partying, sunbathing, fine dining and sporting events. As said by many, It is indeed a city of superlatives: for the fastest, biggest, tallest, largest and highest. If you're having a vacation coming up or you're just thinking of a family trip with your friends or family, you should take Dubai into consideration.