I took the PONDS Flawless Radiance challenge but instead of using the products for a week. I used them for a month and here's my verdict…

POND'S sent me some products to try but I wanted to use their entire range so I could review them properly and also decide whether I'd be using their products again, so I went in store and bought the rest of the range so I could write a detailed review. Before this I have never used any POND'S products but I was aware of the brand as it's the only brand my mom uses.
My Skin:
I've got combination skin and my "T area" is very oily while the rest of my face is dry. I've been traveling so much this year and I think it's starting to affect my skin.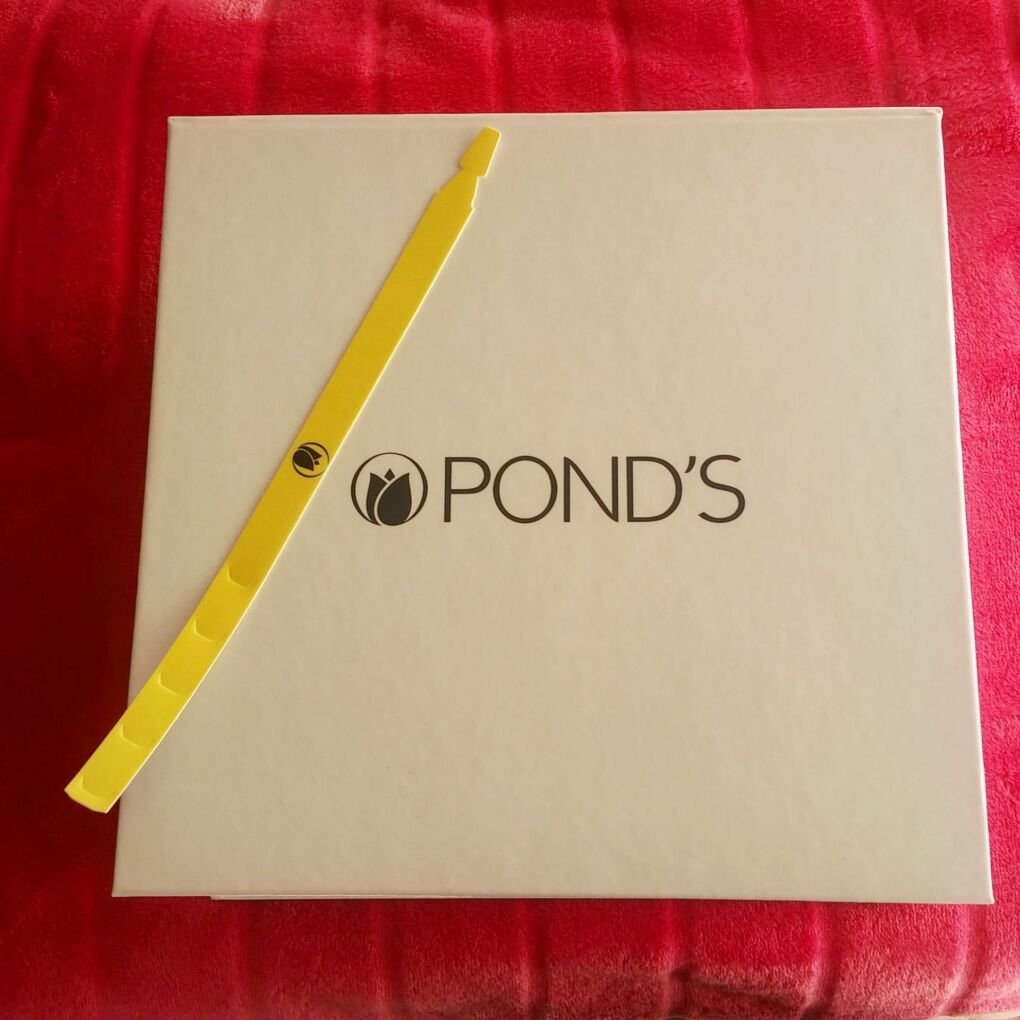 At the beginning of this challenge I used my 10X Magnifying Mirror for a skin analysis and I noticed that my forehead was a bit darker than the rest of my face, I also had blackheads on my nose and a pimple on my chin.
I decided not to wear any makeup for the month just so I could see if these products were working and so I didn't have to hide my pigmentation with makeup.
I also introduced new beautiful habits to my routine. I'm washing my face everyday twice a day. There were days where I would be super lazy and just sleep with makeup on which I've learned is the worst thing you could ever do you skin.
I'm also drinking 3 litres of water every day like Khloe Kardashian and I'm trying my best to eat wholesome and healthy food like fresh fruit and vegetables that are high in Vitamin C.
I wasn't quite sure which product to use as there are so many and no specific order for product use. So for the first week, I tried all the products. There were days where I mixed everything and days where I only wore one product.
After the first week of trial and error. I finally had a routine.
Every morning I washed my face with the Facial Foam, then I applied the Anti Spot Intensive Even Tone Serum which  intervenes in the cycle that creates dark spots, preventing discoloration before it begins. After applying the serum I would apply the Visible Even Tone Daily Lotion which I loved as the texture was just the same as body lotion and didn't make my face tight. The cream works harder on reducing discolouration, dark spots and evening out skin tone. I didn't quite like the Day Cream, although it's very important to add a day cream to your routine, I found this particular one made my face tight so I only used the Daily Lotion to moisturise my face.
At night I would remove my make up with wipes then wash my face with the facial foam, and then I would apply the Bright and Fresh Even Tone Toner which unclogs and refines pores to wake up dull looking skin then apply the the Re-Brightening Night Treatment.
A day and night cream… Do I really need both? POND'S Visible Even Tone Day Cream is enriched with GenActiveTM formula, works deeply to reduce dark melanin production, fading dark marks, while provisding instant radiance at the same time.

The Re-Brightening Night Treatment is an extra moisturising, rejuvenating night cream that helps to repair daily skin damage and actively brightens your complexion whilst you sleep. Dark marks and blemishes are deminished, evening out skin tone and reducing discolouration. Wake up to more luminious, flamless looking skin.
So yes.. you need both!
BB Cream is a Beauty Balm mostly described as a Moisturiser with a tint of foundation. POND'S describes their product as a multi benefit cream with natural coverage that is specifically designed for African skin tones.
I'm not really a fan of this particular BB Cream as they only have two colours "Beige" and "Chocolate" and neither are the correct shade for me. I tried mixing the two and it didn't work but I must say I found it interesting that POND'S BB Cream contains SPF 30 and a GemActivTM Cover Formula that evens skin tone and reduces dark marks from within.
Verdict:
One thing I love about the POND'S brand is how they invest in R&D to produce the best quality products for us. Within four weeks of using their Flawless Radiance Range I did notice that my complexion was brighter and my entire face was the same tone. I would definitely repurchase everything but the BB Cream.
* This article is in partnership with POND'S, but as usual all opinions are honest and my own. 🙂 *