You're probably wondering what is reverse washing. Well, TRESemmé is trying to convince women who have been washing their hair the same way for years and years to reverse their routine. In other words, instead of using the shampoo first, you use their Pre-Wash Conditioner. Ok! Now you're probably thinking "what in the world, Lerato?". To be totally honest that is what I thought as well.
https://youtu.be/KpqEGS7asds
I usual prefer my hair to be 'being cleaned' with shampoo before I soften it with conditioner and I was pretty sceptical about TRESemmé's way of softening the hair before the cleaning part, but I would soon learn I was wrong
Steps To Use The TRESemmé Beauty-Full Volume Range:

TRESemmé Beauty-Full Volume Pre-Wash Conditioner: This is the first step in the TRESemmé Beauty-Full Volume Collection and for me is the most important of them all. The pre-wash conditioner is done before you use the shampoo (hence the reverse system). This pre-wash will help to reinforce the hair's natural protective layer using the Fiber Polishing technology. This helps to leave your hair smooth.
TRESemmé Beauty-Full Volume Shampoo:
The next step is to wash away the weight using the shampoo included in the collection. I have to say, that I was super impressed with how well the shampoo worked and it is totally safe for color treated hair. Not only does it make your hair feel as light as ever but it also helps to bring back bounce and volume. The shampoo leaves  an ultra-light conditioning layer to help your hair stay uber soft.
TRESemmé Beauty-Full Volume Hair Maximizer: I feel that this has to be the most important step when using the new Beauty-Full Volume Collection. One thing that I find my hair does with all hair treatments or collections is get frizzy. It is something I thought I was going to have to live with, boy oh boy, was I wrong. The Maximizer left my hair feeling soft, and there was little to no frizz in sight!!! This step also adds bounce as well as manageability to your hair.
TRESemmé Beauty-Full Volume Touchable Bounce Mousse: At this point in the collection I could already tell a huge difference in my hair. The Mousse uses Fleximax Volumizers to create root lift and a super light hold, which is perfect for everyday use.
Styling your hair:
How to Create a Natural Blowout
by Bob Recine, Styling for TRESemmé at NYFW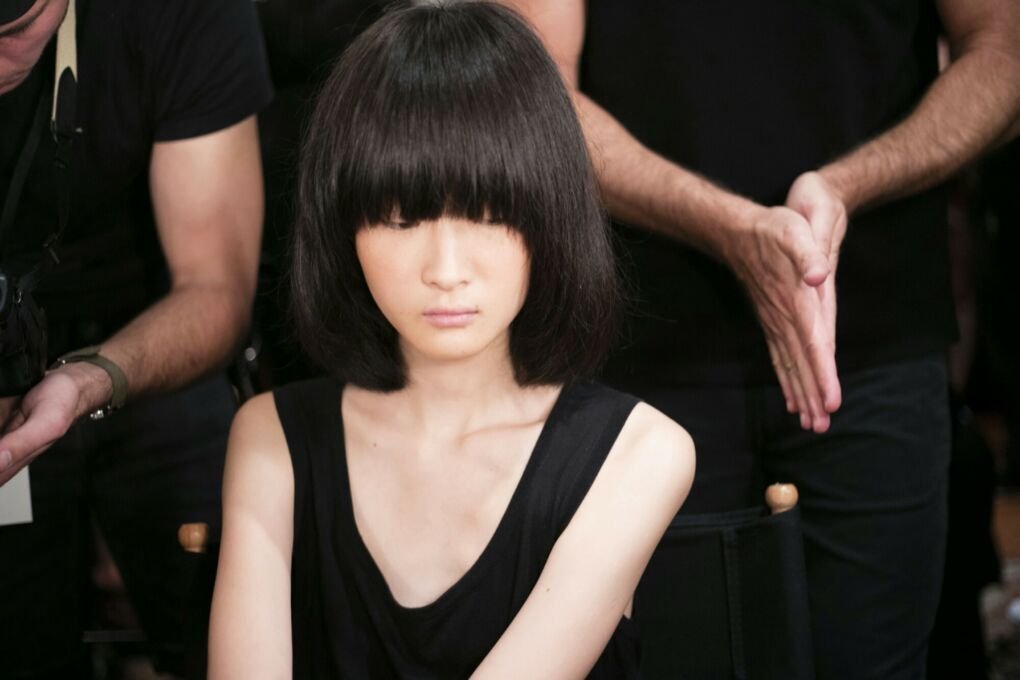 Products and Tools used:
– TRESemmé Beauty-Full Volume Pre-Wash Conditioner
– TRESemmé Beauty-Full Volume Shampoo
– TRESemmé Beauty-Full Volume Mousse
– TRESemmé Oil Elixir
– Hairspray
– Wide tooth Comb
– Blow dryer
– Straightener
STEP 1: Start with the TRESemmé Beauty-Full Volume reverse wash system. First, use the Pre-Wash Conditioner to soften the hair, followed by the Shampoo to wash away weight.
STEP 2: Using your fingers, comb through a small, golf ball sized amount of TRESemmé Beauty-Full Volume Mousse from the root to tip.
STEP 3: Blow dry the hair straight using your fingers, trying not to rough it up too much, then allow your hair to fall at its natural part.
STEP 4: Apply a light spritz of the TRESemmé Oil Elixir for added healthy shine.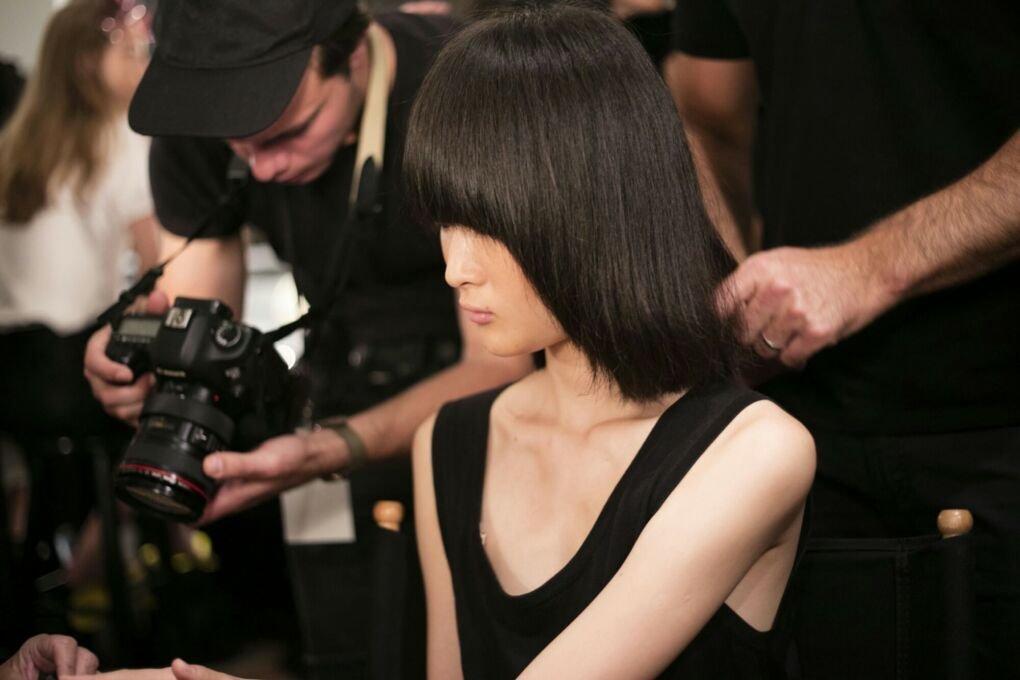 STEP 5: Roll a hair straightener down the top sections from root to tip, keeping the hand moving to add a very delicate wave.
STEP 6: Finish the look by spraying Hairspray for light flexible hold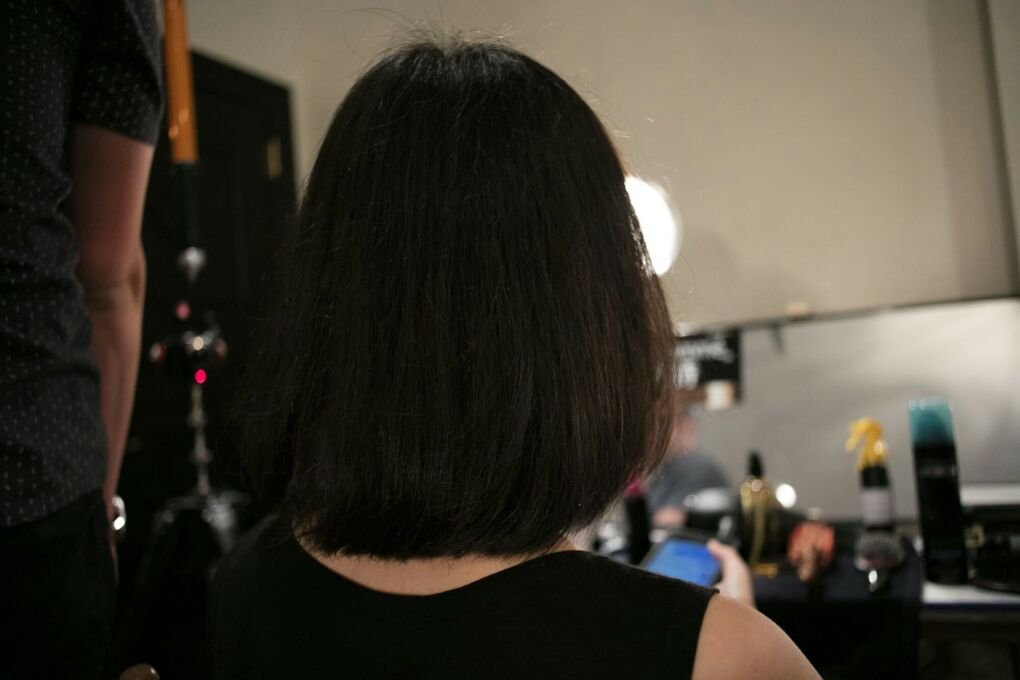 Now tell me, have you tried any of the TRESemmé ranges? I'd love to hear your thoughts.
*This post is sponsored by TRESemmé, a product of Unilever, but as usual all opinions are my own.*