On a recent trip to Miami, I spent the night at The Palms Hotel and Spa. Located at 3025 Collins Avenue, it's a $5 Uber away from the popular South Beach area.

After a quick check-in, I was escorted up to the room where I showered and took a nap before proceeding to explore the property.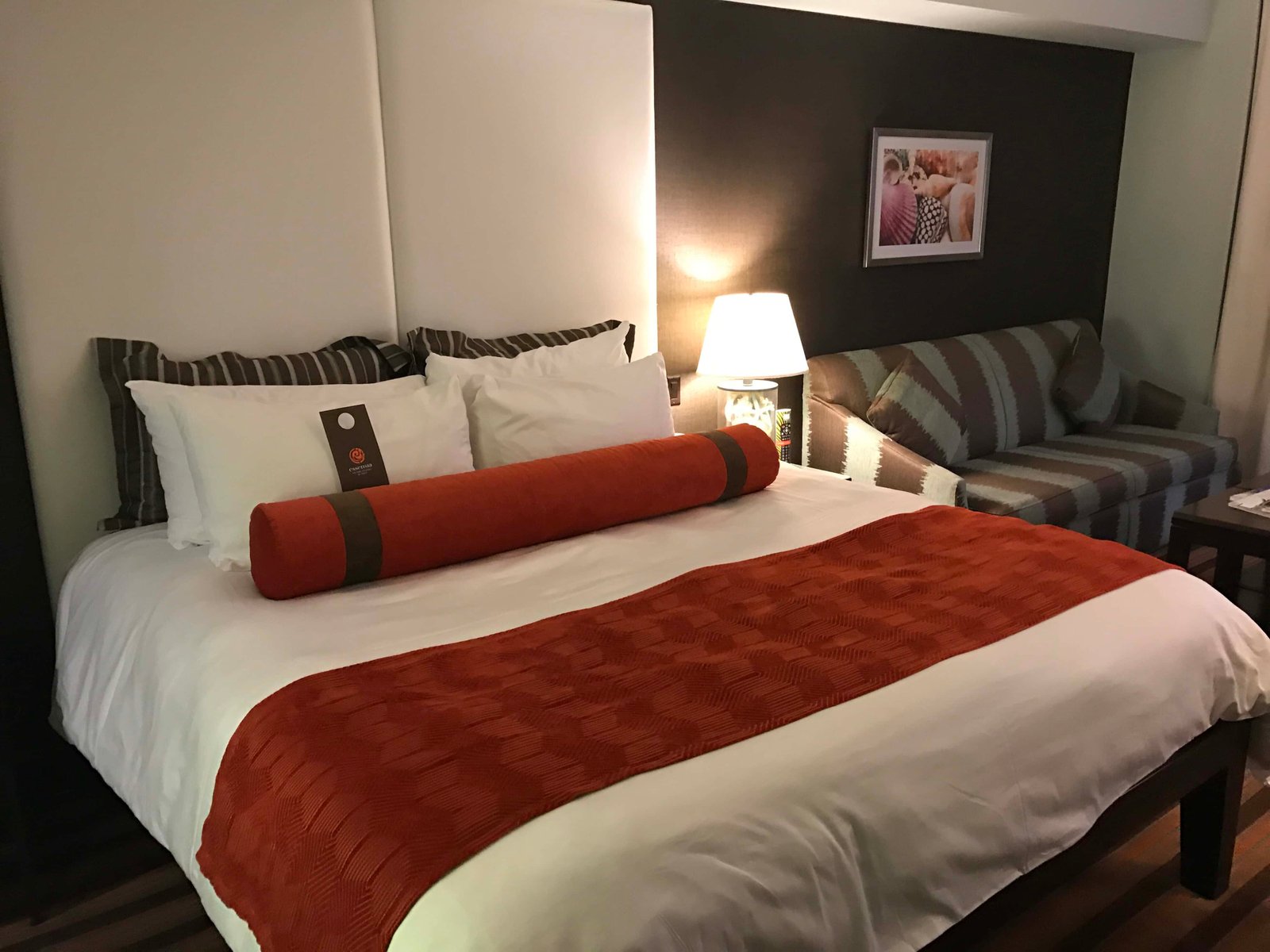 Although it wasn't very large it was comfortable, gorgeous and modern. I had a king size bed and a seating area. The room also had a sizeable storage area which kept our luggage out of sight. You could also find a coffee machine, 2 1.5l bottles of water, ironing board, iron, suitcase stand and slippers. This was the first hotel I've ever been to that had a remote cover with a note that states it has been sanitized, I was impressed!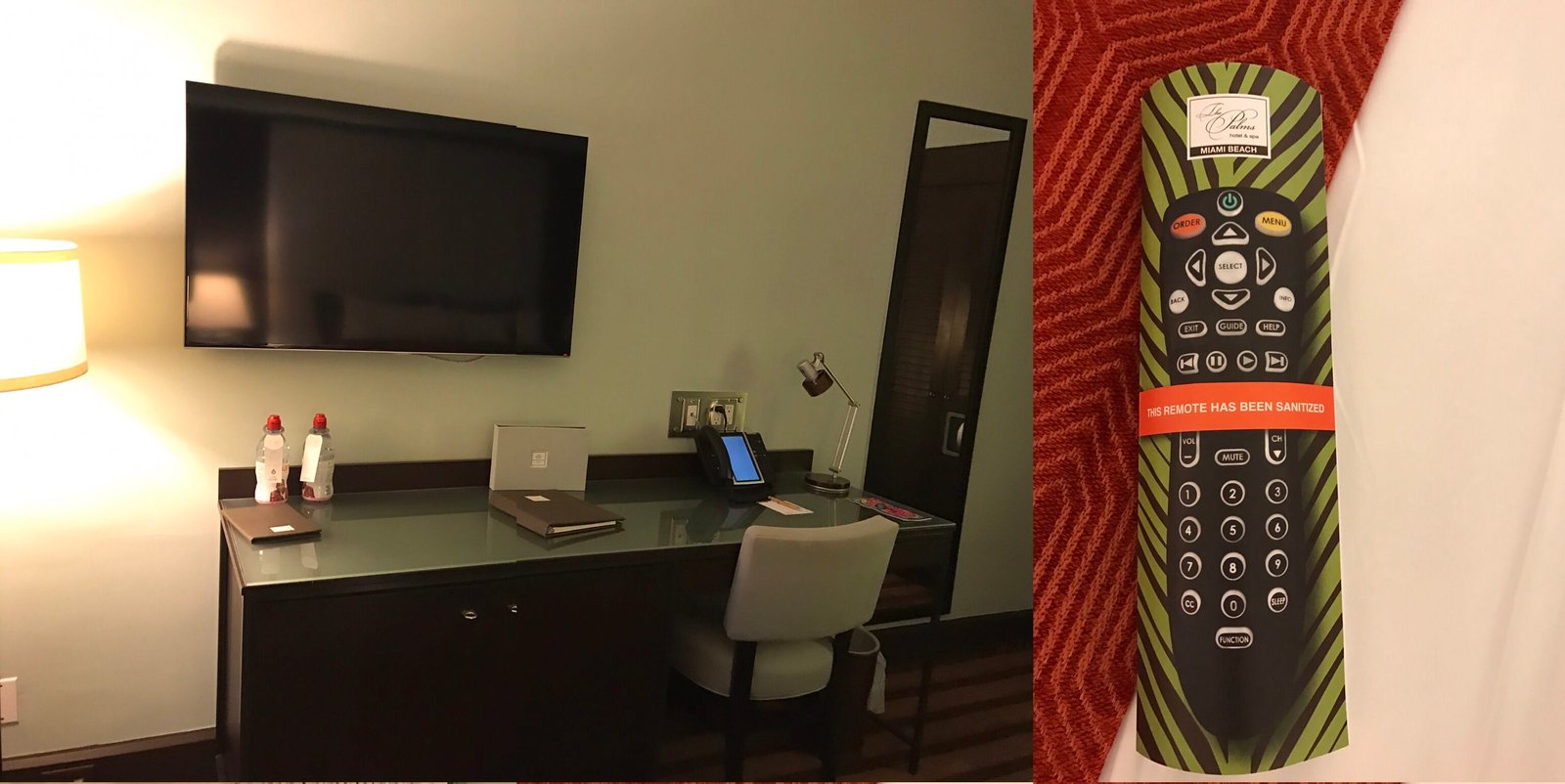 There was a nice sofa which you can sit and observe the beautiful view.

The bathroom has a large shower, marble and glass mosaic tiles add an elegant/stylish touch.  LTwo bathrobes are provided.  Hair Dryer.  Aveda branded products.
Related Post: Review: Circa 39 Hotel, Miami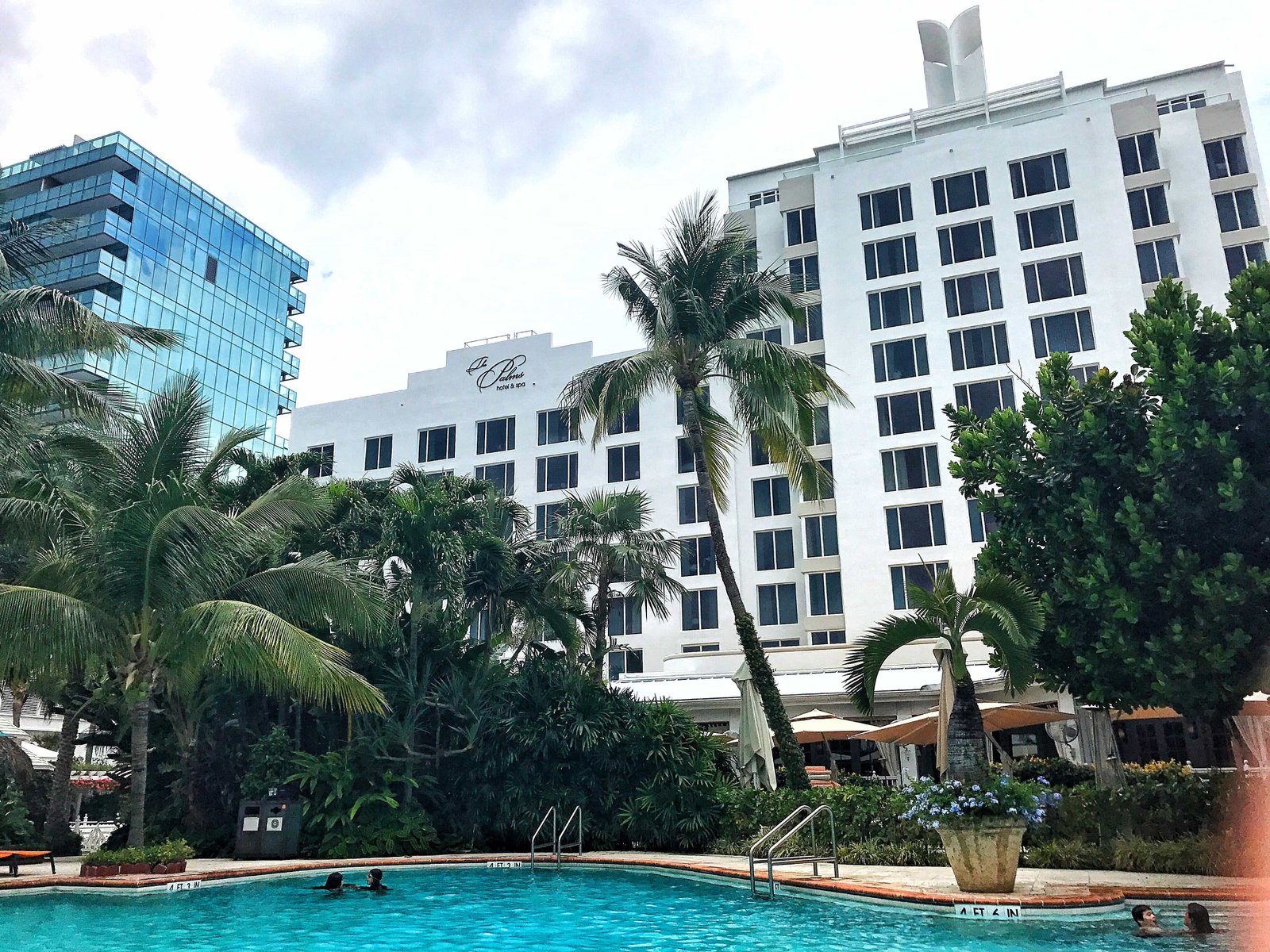 A feature of that most will love, is the outdoor pool with plenty of lounge chairs and a pool bar that serves drinks and food. The beach is also close to the property and the hotel also provides lounge chairs on the sand with beach attendants offering drinks and food services to guests out at the beach.
I was impressed with the friendly, knowledgeable and multilingual staff members. When I was checking in, I mentioned that this was my first time in Miami and the staff put together a list of things to do. When a hotel goes above and beyond, it really puts a warm feeling in my heart. These are the little differences that set a brand apart from its competitors.
Overall,The property has a great location which is a good starting point for exploring Miami.
Would I stay again?
Without a doubt.
More information at www.thepalmshotel.com
Follow My Life from a Bag on Instagram, Facebook and Twitter for travel guides and stories.