As the culinary capital of Australia, Melbourne is bursting with gastronomic experiences that cater to all tastes and appetites. Popular with locals and visitors alike, the city's laneways and hidden alleys are home to fabulous brunch spots and coffee shops, and even Melbournians cannot keep track of all the multi-course, fine-dining restaurants. Here are six gourmet destinations you definitely must include in your visit to Melbourne.
Laneway brunch and bars
Characteristic of Melbourne, some of the best eating and drinking spots are hidden among the city's many interconnecting laneways, where unmarked doors, unassuming set of stairs or seemingly no-through roads lead to a favourite local dining joint. Among the Melbourne's original laneway bars, look for tapas bar MoVida, never more popular Chin Chin, Tonka, Cumulus Inc. Brooks of Melbourne, Coda, Izakaya Den and Supernorma. These laneways are also essentials of the city's coffee and barista scene with rooftops and basements holding jewels like Japanese tea houses, coffee grinders and speakeasy style cocktail bars.
Melbourne fine dining
The secret of Chef Ben Shewry of Australasia's number one restaurant is to use native Australian ingredients whenever possible, lending some of the local flavour to beautifully balanced modern cuisine. The flavours of Attica are Australia through and through, from Lilly Pilly and Illawarra plum pine used in signature dessert The Native Fruits of Australia, to saltbush leaves, native pepper cultivars and nuts. Vue de Monde on the 55th floor of the Rialto Tower borrows from French influences, but its menu is strong with Melbourne's tradition and Victorian ingredients like kangaroo, wallaby, marron and native herbs. With a spectacular view of the Melbourne city skyline and Port Phillip Bay, this is as Australian as it gets.
Coffee like a local
Since the first espresso machine disembarked on Victorian soil in 1950s, the city's love for the black bean has been flourishing. Melbourne is easily one of the coffee capitals of the world. From hole-in-the-wall coffee joints in alleyways, or a quick brew-to-go, the city has a cup of coffee for everyone. To better understand the city-wide obsession with coffee, embark on one of the tours and interactive experiences such as the full-day coffee roasting session at Market Lane Coffee or coffee cupping sessions at Seven Seeds.
Gastronomic moments in the Yarra Valley
There's no better way to be introduced to Victoria's prime wine growing region than a hot-air balloon flight at sunrise. Float serenely over the Yarra Valley breath-taking scenery of rolling vineyard, lush pastures and old forests, only to land in one of the Valley's premier wineries such as Domain Chandon or Rochford Estate for a champagne breakfast with local produce. Hand-in-hand with the region's viticultural history, some 20 stunning acres of olive groves just out of Warrandyte, citrus orchard and Mediterranean landscaping enshroud the irresistible Olivigna winery and its villa-like restaurant with estate-grown produce, home-made pastas, breads and preserves.
Gourmet tour of Mornington Peninsula
With its boutique wineries, criss-crossing food trails, farm gates, galleries, instagrammable villages, beautiful landscapes and coastal views, not many regions in the world have it all in one place. Just an hour drive from Melbourne, the Mornington Peninsula has more award-winning restaurants than any other part of Victoria, while its Chardonnays and Pinots are renowned well beyond the state boundaries. Local gastronomic venues like Port Philip Estate, The Long Table, Montalto, Terminus and Ten Minutes by Tractor all offer a completely immersive experience with locally sourced produce. Visitors can even get their hands messy with classes in mushroom and herb foraging, handmade sausage, wood-fired pizzas and chocolate making.
Brae restaurant and estate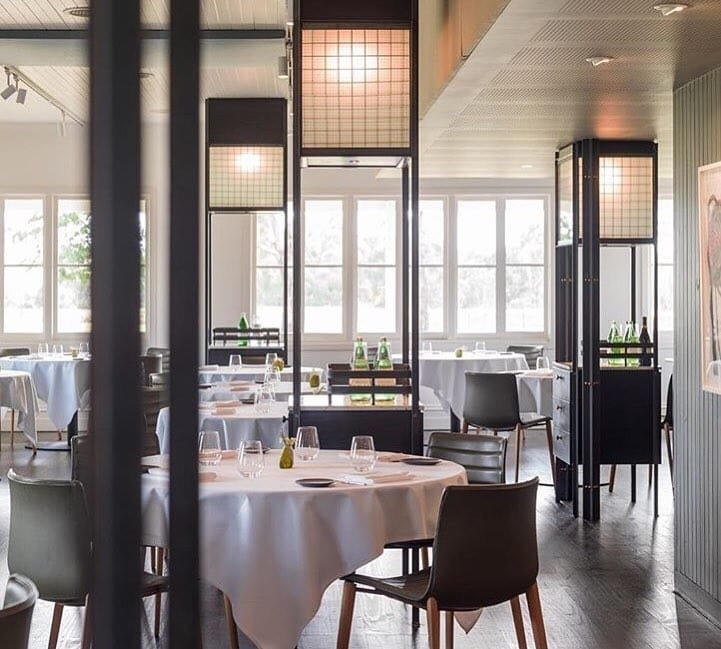 A perfect match of Brae's contemporary cuisine and seasonal produce can only be achieved by daily sampling the highest quality ingredients from its on-site fruit and vegetable gardens. Renowned for its native fruits and sustainably harvested seafood, coastal bone fruit, ruby salt bush, muntries, quandongs, fingerlime and pepperberry, black lip abalone, southern rock lobster and sea urchin are the regular fixtures on the menu. Australia's only regional eatery to be included in The World's 50 Best Restaurants, Brae includes spacious suites with star-gazing skylights and private outdoor seating overlooking the Otway Range.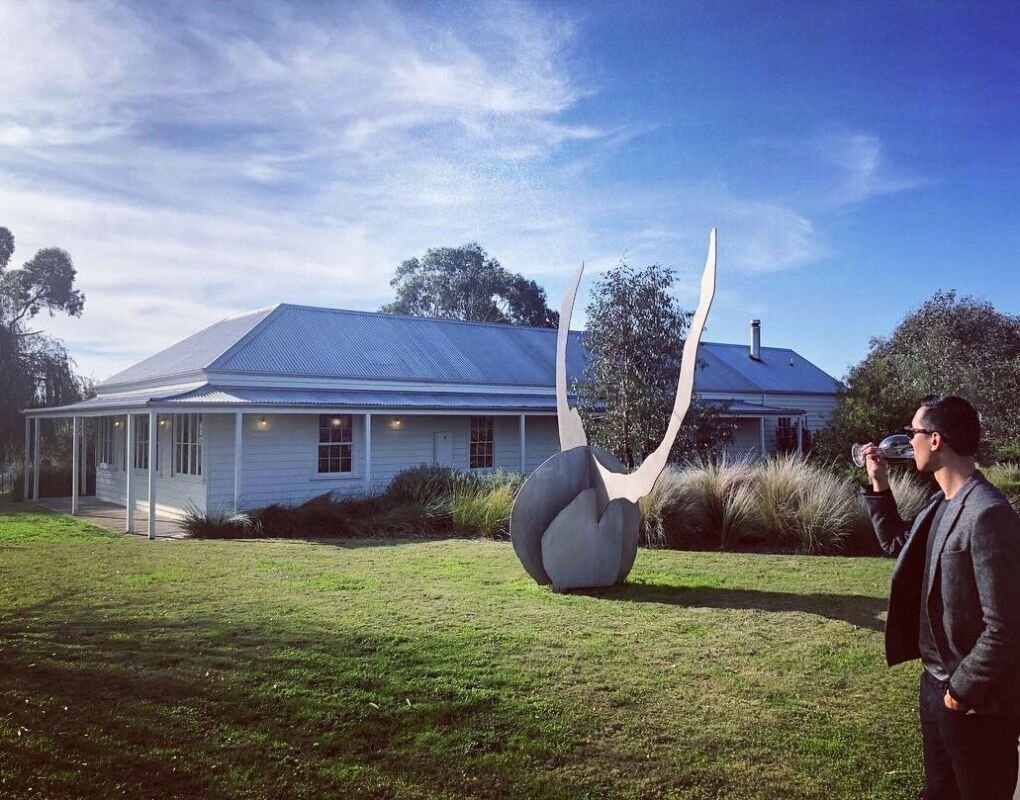 One thing is certain – the city has more must-try restaurants that one could ever see in just one visit. However, the region's love for great food goes beyond the city walls, with sampling the fantastic local produce and wines in the Yarra Valley and Mornington Peninsula being popular excursions for both locals and travellers.
This is a guest blog by the lovely Olivia Jones of highstylife.com