Are you planning or thinking of moving to Dubai from South Africa, but not quite sure what to expect as South African expat in Dubai. If you're thinking about making the move, it's important to do your research first.
If you've already made the move, you'll know its not a smooth process, and sometimes any help available is always appreciated.
This guide is for South African expats in UAE (Dubai to be exact). From things to know before visiting Dubai for the first time, how to meet South Africans in Dubai, and more.
Things to know before
moving to Dubai from South Africa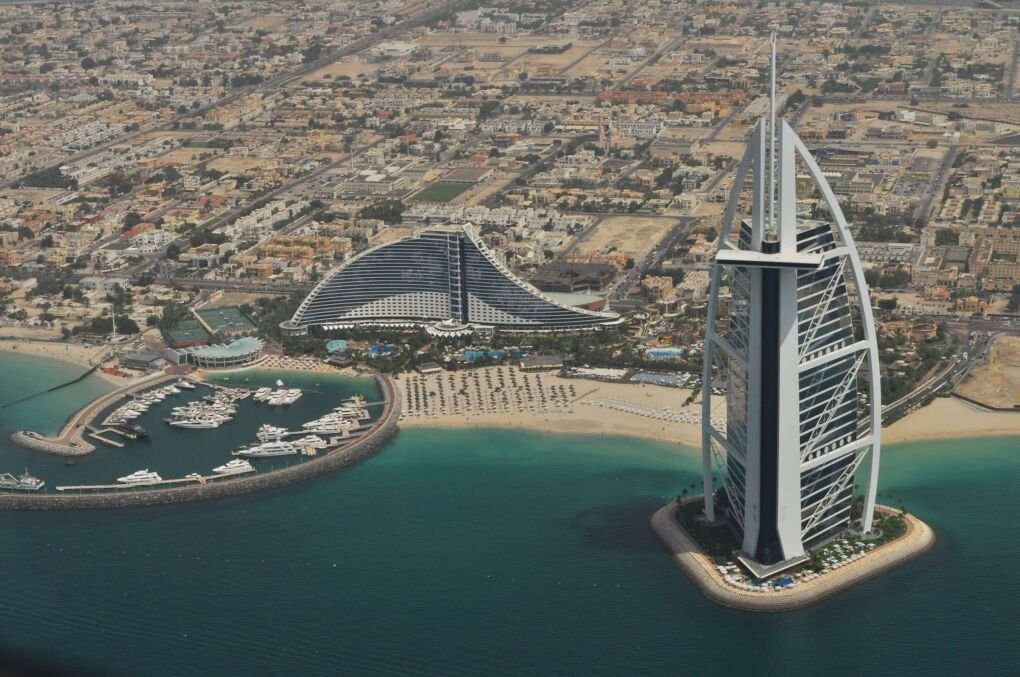 As a South African expat who has lived in Dubai for the last 2 years, I have seen many other South African expats in Dubai rise to great heights or crash and burn. Life in Dubai can be as simple or challenging as you make it and a lot of it depends on your mindset, earnings, and general patience for living in an unfamiliar place.
In this guide I hope to enlighten you about life in the UAE as well share some tips that can prevent other South African expats in Dubai or those moving to Dubai from South Africa from making mistakes:
1. It's expensive
It's expensive and you need to negotiate your salary well to suit your family South African expats in Dubai are always lamenting that they wished they had asked for more money when negotiating their salary before their arrival. It's easy to underestimate the costs of living in one of the world's most expensive metropolises.
Remember that the exchange rate is currently 1:4 so 100 AED is R400. The cost of living is also 8 times more expensive in Dubai when compared to living in South Africa. For example, school fees in Dubai are on average costing 20,000AED per child per year (children of expats cannot attend government schools).
Factor in leasing a car (Around 2000AED per month), rent for a year (around 100,000AED), and general expenses for groceries and recreation. You need to take all of these expenses into account if you're moving as a South African expat to Dubai especially if you also have expenses to take care of in South Africa.
2. South African must enter Dubai on the correct visa
I strongly discourage people who are moving to Dubai from South Africa from entering the UAE on a tourist visa and then hoping to find a job. Unless you have an unlimited amount of money to spend, you will find it expensive to stay in the UAE for a long period of time without a steady salary and also factor in the cost of an entry visa. A single-entry tourist visa costs around 400AED (R1600) and a 90-day visa costs around 1100AED (R4400).
There is no guarantee that you will find a job in that short period of time. It can take 6-12 months before you secure a job that is suitable for you and that's including people who have the relevant qualifications, experience, and licensing.
If you have already secured a job offer, then make sure the company sends you an entry permit on which to enter the country. If you enter on a tourist visa, then working is illegal; if your residency isn't processed within 30 days then you have to do a border run (and pay for another tourist visa). It's important to remember that you have no rights to medical care or company benefits until you have residency under your sponsor (company's) name.
Note: There is no such thing as 'emigrating' to Dubai. You cannot obtain citizenship in the UAE no matter how long you work there and even if you marry a local, its extremely difficult to obtain citizenship. Your time in the UAE is ALWAYS temporary.
3. Expect to pay at least two months of rent upfront
Most jobs do not provide accommodation in Dubai (unless you work in hospitality, retail or construction) simply because the demand for jobs is so high in this city that there is no need for further incentives.
Rent in Dubai is historically paid upfront in 1 large cheque (yes cheques are still a thing there) but these days, some landlords are willing to accept a payment each month or on a bi-monthly basis.
You usually pay 1 month's rent before you move in and another as a security deposit. When moving into a place also factor in the deposit and start-up costs for lights and water (DEWA), A/C and internet (Du or Etisalat). If you can, negotiate for a housing allowance.
4. The best ways to minimize missing home
There is a huge community of South Africans that South African expats in Dubai can connect with. They can usually be found on the Facebook Group 'South Africans in Dubai'. This group is a great resource for ordering South African meat, finding a church group for South Africans, and finding out about South African events. It has also assisted me in the past with obtaining tourist visas for friends and family and the correct procedure for converting a South African driver's license to a UAE one.
In 2019, Dubai was privileged to receive its first South African goods tore called Hyperama. Located in the Al Quoz area, this store caters to South African expats in Dubai by selling a wide variety of South African goods from Bakers biscuits to bouquets of proteas. Of course, you pay a premium for it but it's cheaper than a flight to South Africa!
5. Obey the laws and respect the culture
Many South African expats in Dubai arrive and then complain about the laws in place when it does not favor them. Simple things to note is that having a license to drink alcohol is mandatory and can be asked for any time you wish to purchase or consume alcohol publicly.
Drinking and driving (even just one drink) can lead to jail time and confiscation of your driver's license.
Sex outside of marriage is also prohibited by law and thus, living with a member of the opposite sex whom you aren't married to is illegal, and being pregnant without a marriage certificate can lead to jail time or deportation.
While these rules may not all be enforced continuously, they do exist and can lead you into sticky situations if you aren't careful. The South African embassy and consulate are generally unhelpful in these kinds of matters as they have limited control over what happens to their citizens in other countries.
Lastly, the most valuable piece of advice someone gave to me was to be wary and stay clear of some South African expats in Dubai who are always whining, criticizing, complaining and in search of the derogatory… those who are just not able to connect with other nationalities and only hang around South Africans.
People who will steal your energy and can never have anything good to say about the UAE while consistently trying to justify why they left South Africa and criticizing those who dare think of returning. The advice stood me in good stead and I thought I'd share it. I guess we all have our own coping mechanisms when it comes to adjusting, but negativity and pessimism, even if about facts, are never helpful.
Best of luck to my fellow South Africans living in Dubai. It can easily be the most fulfilling and courageous adventure if you ever had if you embrace the experience and overcome the adversity with grace.
---
More Expat Guides
---
Travel Insurance for Dubai
Use travel insurance while visiting Dubai so you are covered for theft and medical expenses. There are a lot of adventurous activities to do in Dubai, and it's best to have peace of mind while driving, hiking and trying some of the best food in the world.
Find out why I recommend World Nomads, check out my World Nomads Insurance review.
Guest post by Aneesa of Expat Panda
Aneesa is a South Africa full-time teacher and travel blogger based in the middle east. She gives tips for traveling with a South African passport, living and teaching abroad and relationships. Check out her Blog, Expat Panda and Follow her on Instagram: @expatpanda
Disclaimer: This article contains affiliate links. This means that if you make a booking after clicking on a link, I may receive a small commission at no extra cost to you!