With many adventurous things to do in Johannesburg, it's one of the best cities to live in Africa and one of the places in Gauteng you should visit!
Previously known the PWV, which stands for Pretoria-Witwatersrand-Vereeniging, today the province goes by the name of Gauteng which translates to "Place of Gold" in Sesotho.
The province is the smallest in South Africa, but also the richest and most populous. In Gauteng, the most popular cities and Johannesburg and Pretoria.
The Johannesburg Metro and the City of Pretoria are diametrically opposed, and Pretoria provides a more laid-back, gentrified alternative and serves as a home base to many who commute daily to Johannesburg!
---
Planning a trip to South Africa? Read this first
---
Facts about Johannesburg
Johannesburg is the second biggest city in Africa – Cairo in Egypt is #1
Johannesburg was founded in 1886 after gold was found on a local farm in 1884.
Johannesburg is also affectionately known locally as 'Joburg', 'Jozi' or 'Egoli'.
The province of Gauteng is home to 14 million people.
Its believed the city was named by two men, with the first name 'Johannes' in common.
Johannes is a Medieval Latin form of the name that usually appears as "John" and "Burg" – the second syllable, is the Afrikaans word derived from the Dutch 'village', similar in some ways to the English word 'burgh' meaning 'town'.
There is a town named Johannesberg in the Aschaffenburg district in the Regierungsbezirk of Lower Franconia in Bavaria, Germany.
Chris Hani-Baragwanath Hospital is the largest acute hospital in the world.
The TV tower in Johannesburg is a replica of the world's very first television tower in Stuttgart, Germany.
The most spoken first languages in Johannesburg are English, Afrikaans, isiZulu, and Sesotho.
The city has over 6 million trees – making it the world's largest man-made "Urban" forest.
Where is Johannesburg
Johannesburg is the largest city in the province of Gauteng (the smallest province in South Africa). The province accounts for only 1.5% of the land area.
Things to do in Johannesburg
The smallest and most crowded province in the country is Gauteng – which translates to "The City of Gold".
There are many cool things to do in Johannesburg for singles, couples and even families:
Bungee Jumping at Orlando Towers
The two cooling towers at Orlando Power Station – a decommissioned coal-fired power station in Soweto were commissioned at the end of the Second World War and served Johannesburg for over 50 years.
Today, the Orlando Towers have become one of the most distinctive landmarks in the neighborhood of Soweto and serves as a bungee jumping location for adventure junkies!
Picnic at Johannesburg Botanical Gardens
A romantic picnic is one of the best couples' activities in Johannesburg!
The gardens grew out of a large rose garden that was established in 1964 and subsequently expanded from 1969 to cover an area of around 125 hectares.
It is administered by Johannesburg City Parks and entry fee for Johannesburg Botanical Gardens is R55 for adults, R15 for scholars and free for kids under 6. You can buy tickets online or at the entrance.
Explore the trendy neighborhood of Maboneng
Maboneng literally means the "place of light" in Sesotho.
What it has now been transformed into represents just that. Lit and fizzing with life, this site now has chic cafes, restaurants, art galleries, hotels, shops, and various entertainment hubs, all thrown into one single mix rather smartly to make this part of the town hip and happening.
The top attraction here includes the Weekly Market on Main (held on Sunday) where you can get food from any part of the continent.
Market on Main (Sundays)

Fourways Farmers Market (Sundays)

Bluebird Wholefood Market

Bamboo Farmers Market

The LoCrate Market
Historic Johannesburg Sights
Johannesburg's most notorious historic prisons – the old Fort Prison Complex which was used until the early 1990s, sits side by side with the home of the Constitutional Court, a symbol of South Africa's triumphant democracy.
The high-security prison built in the 1890s to house prisoners of war during the Anglo-Boer Wars (1899-1902).
Some famous prisoners include Nelson Mandela and Mahatma Gandhi, who were both imprisoned for their pro-democracy activism.
Learn about our sad history at the Apartheid Museum

The museum tells the story about how in 1948 the white elected National Party government initiated a process that turned over the lives of non-whites, damning them to a life of servitude, humiliation, and abuse.
Their liberation in 1994 with the election of Nelson Mandela, the prisoner who became the first black president, after spending 27 years in prison. You will walk out of the museum with an understanding of what South Africa was really like – the rise and fall of apartheid.
Say a prayer at The Hector Pieterson Memorial
On June 16, 1976, Soweto high school students took to the streets in a peaceful protest against learning in Afrikaans in black secondary schools. While protesting, they were met by the police who started shooting at them.
Hundreds of students died including then 12-year-old Hector Pieterson whose picture was captured above. Learn more about the Soweto Uprising which is celebrated on June 16 is a national holiday (Youth Day) where we remember the Youth of 1976.
Visit a Nobel Street
South Africa is the only country in the world to have two Nobel Peace Prize winners (Nelson Mandela and Archbishop Desmond Tutu) who had houses on the same street. The street in question is Vilakazi Street in Soweto, Johannesburg.
Gold Reef City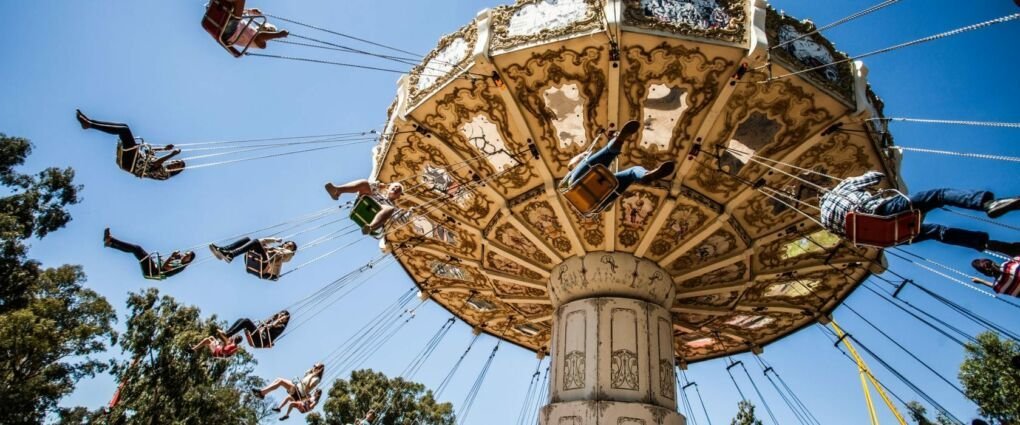 If you like theme parks, head to Gold Reef City for rides and historical exhibits.
The amusement park was opened in 1886 and its located on an old gold mine which closed in 1971.
Go for a tasting at SAB World of Beer
A beer tasting tour at the South African Breweries, located in Newtown is amongst the most fun things to do in Johannesburg.
From learning about the drink's rich history to exploring its significance in the cultural space, there's a lot to do here. You can take a tour of the whole brewery, watch a 3D movie, taste the famous beer, and savor the bar snacks during the session.
Best day trips from Johannesburg
There are many places to go in Gauteng, here are a few suggestions for day trips from Johannesburg.
This UNESCO World Heritage Site is where some of the world's oldest humanoid fossils have been found.
With the rich archaeological site known as the Cradle of Humankind on the outskirts of the city, it's not surprising that 40% of the planet's human ancestor
Pretoria has a long and fascinating history. Over the years, we've had several military forts built to help protect our cities surrounding Puget Sound, many of which are now preserved as public parks.
While in Gauteng you have to visit Pretoria (now known as  Tshwane), this city boasts the second-largest concentration of foreign embassies in the world after Washington, DC. Pretoria has so much to offer. Here's an AMAZING list of things to do in Pretoria – South Africa's administrative capital city:
Learn about the Anglo-Boer war at The Voortrekker Monument
A homage to the Voortrekker Pioneers and their 1835 to 1854 journey of discovery from the Cape into South Africa.
Smell the roses at Ludwig's Rose Farm
The restaurant is located in the center of the spectacular garden with over 1000 roses.
Afternoon tea purists will swoon for scones with their homemade Guava Jam infused with organic rose water.
The estate is a knockout with a dam, 7.5km hiking trail, rose boutique and a conference and wedding venue and a large outside kids play area. This place makes my list of top ten breakfasting experiences worldwide!
Visit the Pretoria Botanical Gardens
The botanical gardens are the green heart of Pretoria.
They span over 76 hectares of land and are home to a variety of flora and fauna holding 50% of South African tree species.
It's one of my favorite places to go to when I feel like zoning out and relaxing. And as much as I love exploring the city with my friends, I love roaming around on my own even more.
Other places to visit when you want to escape the hustle and bustle of the city include Groenkloof Nature Reserve, The National Zoological Gardens of South Africa (Pretoria Zoo), Irene Dairy Farm, Austin Roberts Bird Sanctuary, Moreleta Kloof Nature Reserve or Rietvlei Nature Reserve.
The Premier Mine in Cullinan, just outside of Pretoria is where the largest diamond (3,106-carat) in the world was found in January 1905.
Today the Great Star of Africa is displayed in the head of England's royal Sceptre while the Lesser Star of Africa, or Cullinan II weighing 317.4 carats, forms part of the British crown jewels' Imperial State Crown.
Both South African-mined diamonds are exhibited at the Tower of London. So basically Britain stole EVERYTHING from us, but you can go on a mine tour and learn about diamonds.
Have a picnic at The Union Buildings
The Union Buildings is the official seat of the national government, house the offices of the South African president.
This 285-meter long sandstone building was designed by Sir Herbert Baker in 1910 to mark the Union of South Africa.  The two wings of the building and their twin domed towers are said to represent the union between the different governments of the time.
Unfortunately, you cannot go inside the buildings themselves, because its the office of the President!
Today it houses the offices of the President and there is a public garden which is free and open 7 days a week.
The memorable moments at the Union Buildings for me are when Nelson Mandela was inaugurated as the first democratically elected leader of South Africa in 1994 as and when he lay in state for three days with thousands of people coming to pay their respects to him every hour.
Stroll through Freedom Park
This award-winning architecture showcases breath-taking views of the capital city of Tshwane.
There is a wall with a list of the names of those killed in the South African Wars, World War I, World War II as well as during the apartheid era.
Visit Tswaing Meteorite Crater
One of four known impact craters in South Africa. Tswaing lies surrounded by a ring of hills – the walls of the impact left by an asteroid that hit here 200 000 years ago, leaving a crater 100 meters high and a kilometer in diameter.
Best Museums in Pretoria
Ditsong National Museum of Natural History formerly known as the Transvaal Museum. It was founded in 1982, the museum is home to a collection of hominid fossils from the Cradle of Humankind World Heritage Site and associated fauna, including Mrs. Ples, the most complete skull of Australopithecus africanus found in 1942 by scientist Robert Broom.
The National Cultural Museum – One of South Africa's most comprehensive documentation of the life of South Africans from the early Stone Age up until today.
The Paul Kruger House – Built-in 1884, this house was the original home of Paul Kruger, third president of the Republic of South Africa.
Go shopping at Menlyn Maine
Head for dinner at Times Square, Menlyn Maine, centrally located Menlyn Park Mall. The multi-billion Rand 315,000sqm property includes a 5-Star hotel, 8,000-seater multi-purpose arena, conference facilities and a 10,000sqm casino with restaurants and specialized retail.
See the Big Five at Dinokeng Game Reserve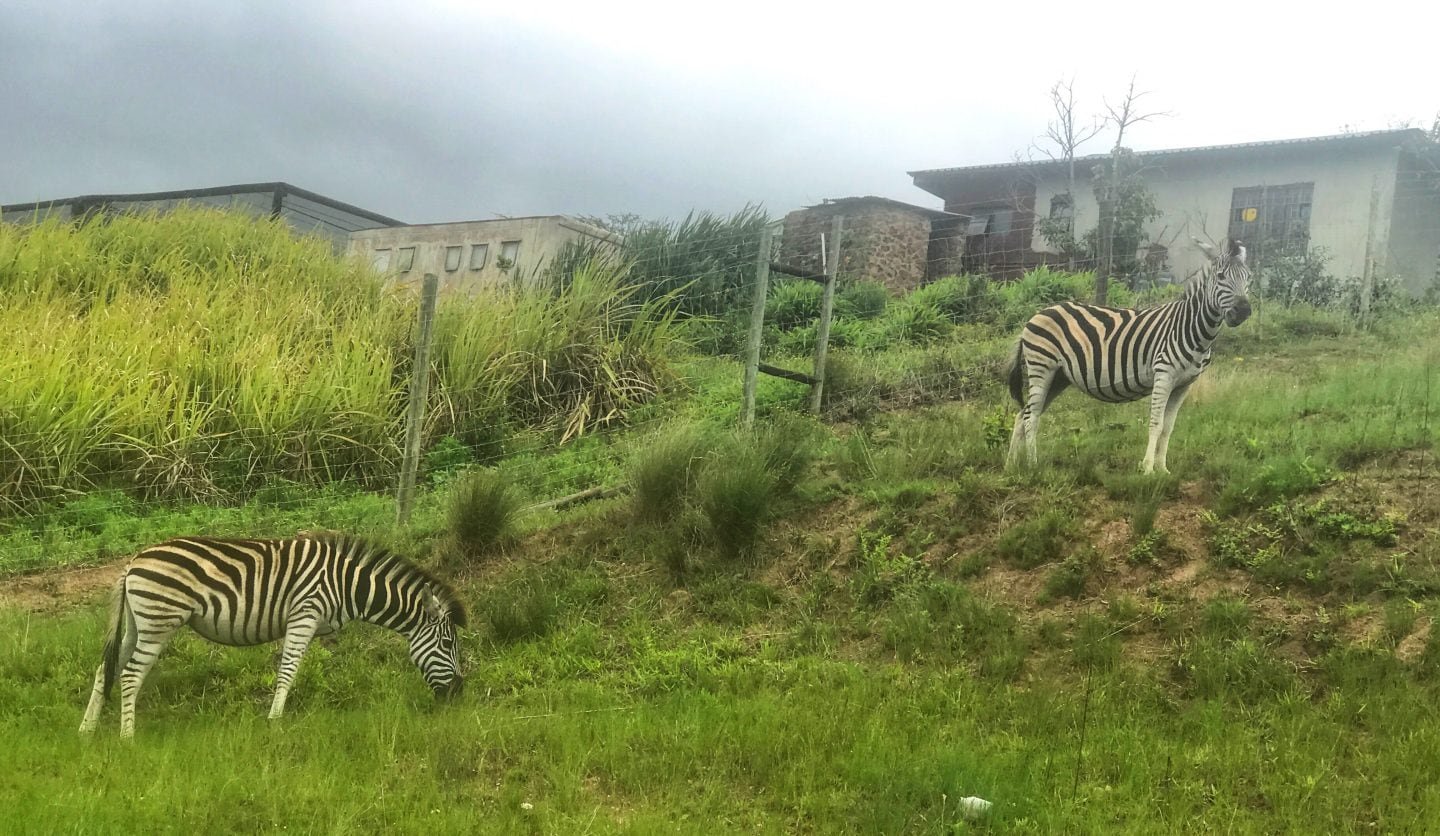 The Dinokeng Game Reserve is 18,500 hectares of the pristine African bush and is the only free-roaming Big Five reserve in the Gauteng province.
My favorite things about my hometown are that people flock here from all over the world with different backgrounds and experiences, and still have one thing in common – friendliness.
If you work hard, as one does to survive in this city – there are endless amounts of possibilities. The people also know how to make visitors feel welcome. With a little focus and determination, anywhere can be absorbed within 24 hours. Where better to start, then, than a place as complex and dynamic as Pretoria?
Located a mere 2.5-hour drive away from Johannesburg city center, the Pilanesberg National Park is among the most celebrated game reserves in South Africa. Other than giving wildlife enthusiasts a chance to spot Africa's Big Five!
Is Johannesburg safe to visit?
There are plenty of safe places to go in Johannesburg as long as you follow the safety tips I shared in my local's guide to safety in South Africa: From public transport tips to what to wear so you don't stand out.
In general, it doesn't matter which province you visit in South Africa, it is advisable to be vigilant in your surroundings because neither is safer than the other!
Is Johannesburg Airport safe?
O.R. Tambo International Airport is Africa's biggest and busiest airport.
The airport used to be called 'Jan Smuts Airport' till 1994 when it was renamed after Oliver Reginald Tambo – former president of The African National Congress (current ruling political party).
To answer the question about safety at Johannesburg Airport? Yes, There is airport security and SAPS (South African Police Service) roaming EVERYWHERE!
Where to stay in Johannesburg
There are many safe places to stay in Johannesburg! If you're looking for luxury accommodation here are some hotels.
Luxury Hotels in Johannesburg
The luxurious Michelangelo is set in the heart of the Sandton business and leisure district of Johannesburg. It features an indoor pool and fitness center with a sauna and steam room.
Rooms at this 5-star hotel are stylishly decorated and equipped with all modern amenities including minibars, satellite TV and free Wi-Fi. In-room tea-and-coffee-making facilities are also provided.
Hotel Michelangelo features a 24-hour lounge offering light meals, tapas and snacks. The Piccolo Mondo Restaurant serves classic Italian dishes accompanied by local and international wines.
Guests can take a dip in Michelangelo's heated swimming pool or relax in the sauna. They can also enjoy access to the Renaissance Spa in the adjacent Michelangelo Towers.
Located in the cultural district of Rosebank, 54 on Bath offers a large terrace area and an outdoor swimming pool. The spacious rooms include a working desk and wide windows.
All modern decorated rooms offer views of the landscaped garden area or the city. Each features a flat-screen TV, free Wi-Fi facilities and a coffee machine.
The 54 serves breakfast and international cuisine for lunch and dinner in the Level Four Restaurant. Refreshments are provided in the bar, overlooking the garden terrace.
The Houghton Hotel, Spa, Wellness & Golf is a 5-star hotel providing accommodation with a restaurant, free private parking, an outdoor swimming pool, and a fitness center.
With free WiFi, this 5-star hotel has a bar and a shared lounge. The accommodation offers a 24-hour front desk, room service and currency exchange for guests.
The accommodation offers 5-star accommodation with a sauna and terrace. The property also has an on-site indoor pool, hairdressers and business center.
Moderate Budget Hotels in Johannesburg
There are many mid-range budget hotels in safe areas in Johannesburg! Here are some recommendations.
Situated in the center of Johannesburg, within the Melrose Arch Precinct, this design hotel offers luxury accommodations, a 2-minute drive from the M1 motorway. It features a large outdoor pool.
Guestrooms at the Protea Hotel Fire & Ice! by Marriott Johannesburg Melrose Arch feature luxury bedding and floor-to-ceiling windows. All rooms include an LCD TV, a lap-top size safe, and tea and coffee making facilities.
The in-house restaurant serves breakfast, lunch, and dinner daily. Protea's elegant bar serves signature cocktails and milkshakes in an energetic and lively setting. The hotel's Lobby Lounge is located nearby.
The modern rooms at the Signature Lux Hotel are equipped with oversized queen beds, individually controlled air conditioning, a work desk, and luggage storage. The bathrooms are fitted with a shower.
With an integrated application and the use of free WiFi, guests can arrange housekeeping, room service, and laundry service, as well as a 24-hour self-service check-in from the comfort of their smartphone.
The Maslow Hotel, Sandton features a contemporary décor with carpeted floors, all accommodation at The Maslow is furnished with warm colors. Each suite offers a panoramic city view and comes with a living room and a private bathroom.
With views of the city, the on-site Africology Spa offers products and treatments that are natural, holistic and eco-friendly. The Maslow Hotel, Sandton offers conference and meeting facilities, and a wedding venue is available on site.
Other facilities include the manicured garden and a transit lounge available for early arrivals and late departure guests. The secure transit lounge is fitted with TV's and shower facilities and light refreshments are available.
Budget accommodation in Johannesburg
Whatever your budget is, there are accommodation options for everyone in Jozi!
Offering accommodation in Johannesburg, Curiocity Backpackers has a splash pool, BBQ facilities, and a bar. The property offers bicycles for guests to rent. There is also a games room and free parking for guests.
Guests can prepare their own meals in the shared kitchen which is fully equipped with an oven and fridge.
Curiocity Backpackers offer a range of activities including city walking tours, township tours in Soweto and public art walks.
Linden Guest House features an outdoor swimming pool, bar, a shared lounge, and a garden in Johannesburg. Featuring family rooms, this property also provides guests with a barbecue. Free WiFi and a shared kitchen are provided.
Guest rooms are equipped with a flat-screen TV with satellite channels, a fridge, a kettle, a shower, free toiletries, and a desk. At the guest house, each room is equipped with a wardrobe and a private bathroom.
Vair's Place offers accommodation in Paulshof, 5 minutes' drive from the Barnyard Theatre Rivonia and 1.9 miles from Sunninghill Hospital. The property has an outdoor pool and free WiFi.
Accommodation is offered in a fully equipped One-Bedroom Apartment or in a spacious suite with tea-and-coffee-making facilities. All units have satellite TV, towels and bed linen.
---
South Africa Travel Guides
---
Get Insurance before visiting South Africa
Use travel insurance while visiting Joburg so you are covered for theft and medical expenses. There are a lot of adventurous activities to do in Johannesburg, and it's best to have peace of mind while hiking and exploring.
Find out why I recommend World Nomads, check out my World Nomads Insurance review.
Disclaimer: This article contains affiliate links. This means that if you make a booking after clicking on a link, I may receive a small commission at no extra cost to you!