Last updated on October 10th, 2019 at 10:58 am
If you love hiking or skiing, Kazbegi, now known as Stepantsminda is the place to visit. Located just 10KM from the Russian border, in a small town on the north-eastern side of Georgia. This region is paradise for budget travelers as it's more affordable than the Alps and other comparable mountains regions, while also being higher in altitude. Mount Kazbegi, measuring in at 5,033 meters above sea level, is rich with tales of Georgian folklore and spectacular views over the surrounding landscape.
How to get to Kazbegi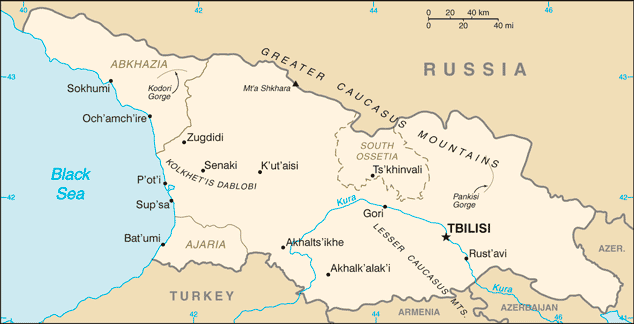 ---
Kazbegi is located 150KM from Tbilisi, via the Georgian Military Highway – which is the main road to Russia and Armenia. Traveling from Tbilisi to Kazbegi takes 3 – 4 hours depending on the traffic. The region is reachable by marshrutka (minibus) or car. Marshrutka buses depart Tbilisi's Didube Station every two hours and tickets cost 10 GEL (€3). You can hire a private driver (taxi) to take you. This will cost you a minimum of 30 GEL per person (€10). You will find private taxis outside Avlabari Metro station and you must negotiate the price before getting in the taxi. Alternatively, make use of the BOLT Taxi app and pay using your card like Uber.
Things to do in Kazbegi
Ananuri Fortress
Located by the Aragvi River, this 16th century fortress is considered one of the most beautiful churches in all of Georgia. The church has high, turreted stone walls, which protect two churches, a watch tower, a spring and a reservoir, and the beautifully carved facade adorned with animal, floral and Celtic style patterns.
Hike to Gergeti Trinity Church
Photography By: Norbert Juhász
Built in 14th century, this church is located on 1,800 meters above sea level (5,905 feet). If you'd like you can walk, but it will take up to 2 hours. Other options are renting a horse (45 GEL) or a taxi (20 GEL). I wouldn't suggest renting a horse if you aren't an experienced rider as the trek uphill is not easy. If you decide to walk, take the left hand pathway up to the Gergeti Church, you'll regret the middle and far right paths!
Gveleti Waterfall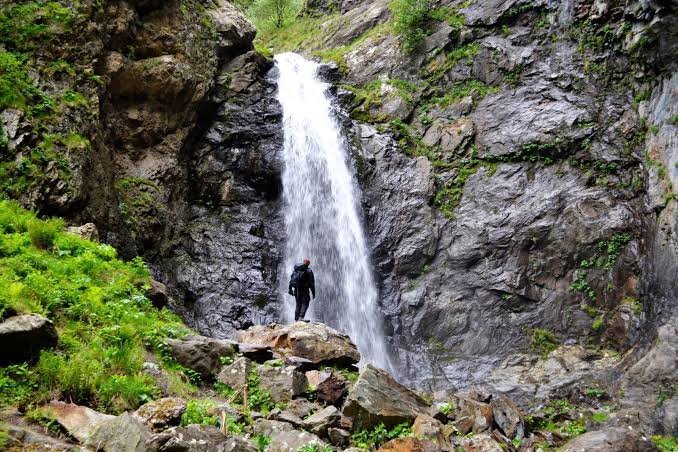 The waterfall is located in the village of Gveleti, 7 km from the town of Stepantsminda. You must first drive through the stunning Dariali Gorge, from which a short, leisurely hike up a narrow footpath leads the way to the Gveleti waterfall. Gveleti means "place of snakes" in Georgian, so keep an eye out for local wildlife.
Visit Gudauri Ski Resort
Gudauri is a popular winter sports resort located 120 km from Tbilisi, at the height of 2,196 m (about 7,200 feet) near the Cross Pass. Prices for the cable carts, day passes and insurance vary, more information can be found HERE. The resort has a hotel, spa, restaurants and other activities for non-skiers.
See the Russian-Georgian Friendship Monument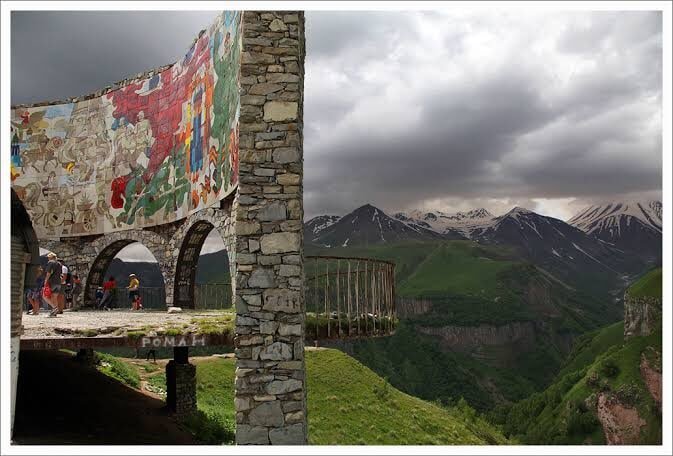 Built in the 1980s, this unique semi-circular stone structure is covered in colourful murals that depict scenes from Georgian tradition and mythology. It is located in a very scenic perch, surrounded by dramatic peaks.
See the Caucasus Mountains from the sky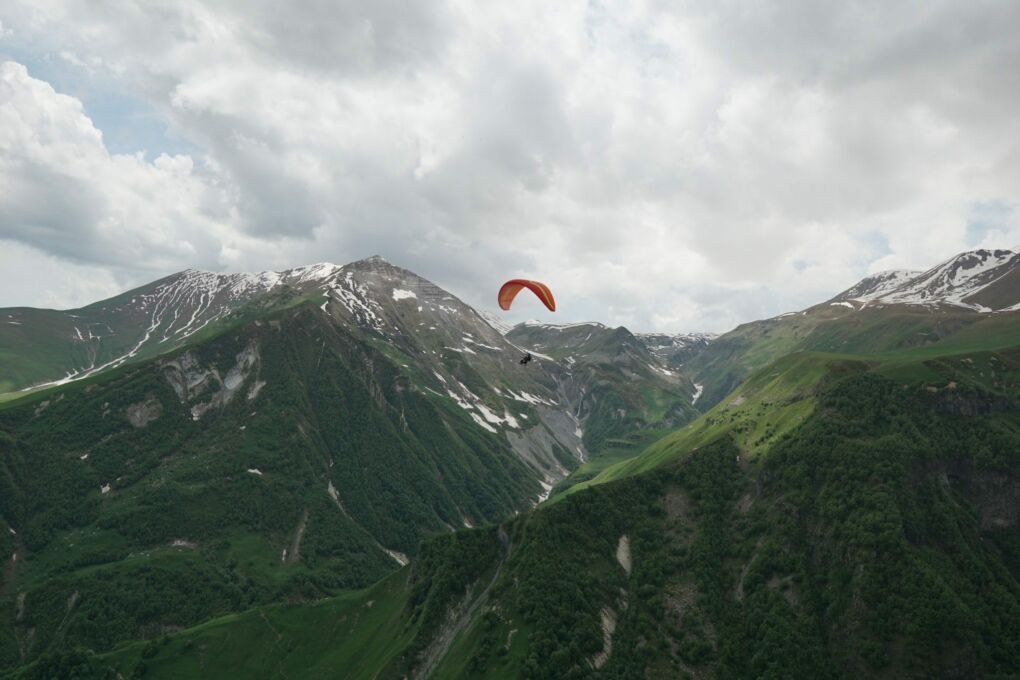 There are various ways to see the Caucasus mountains, you can either hire a helicopter for €45 for 30 minutes or paragliding for €70 or see the mountains from a cable cart. Most of these activities must be pre-booked.
If you don't have a lot of time or you prefer an organized tour, here are a few day trips to consider:
Do you need more suggestions for day Trips from Tbilisi?