Built in 2012, The Titanic Museum is a visitor attraction and a monument to Belfast's maritime heritage on the site of the former Harland & Wolff shipyard in the city's Titanic Quarter where the RMS Titanic was built.
The impressive six-floor building has a stunning infrastructure, with 5 angular corners to reflect the shape of the prow of the ship. Though locals have suggested that its shape reflects more like an iceberg.
Inside The Shipyard gallery there is a 20m high steel scaffolding representing the huge Arrol gantry which was purpose-built to construct Titanic and Olympic.
In The Launch gallery there are pictures, videos and press clips showcasing the excitement of 100,000 people who turned up to see Titanic glide into Belfast Lough in May 1911.
The Fit-Out gallery has a large-scale model of the famous ship. With a glass cabinet in the middle of the room depicts a first class cabin, with holograms inside.
Going throughThe Maiden Voyage gallery is like walking out onto Titanic's deck. There's wooden benches to sit on and look out across the industrial landscape of the docks and Belfast harbour, or on the opposite side a view down the atrium.
Inside The Sinking Gallery, the temperature drops, ice-cold air is blasted into the dark hallway, and a rippling water effect moves beneath your feet.
As you descend the stairs into gallery seven, The Aftermath, the wall of life-jackets and a real-size replica of the lifeboats. Throughout the museum, there is deep respect for the hundreds who lost their lives. It's impossible to walk out without feeling a bit emotional.
The last room has screens with clips from some of the films, songs and characters which have been recreated of the Titanic story, including the James Cameron 1996 blockbuster. Alongside a video of Dr Robert Ballard -the man who discovered Titanic's wreck site — talking about his historic find.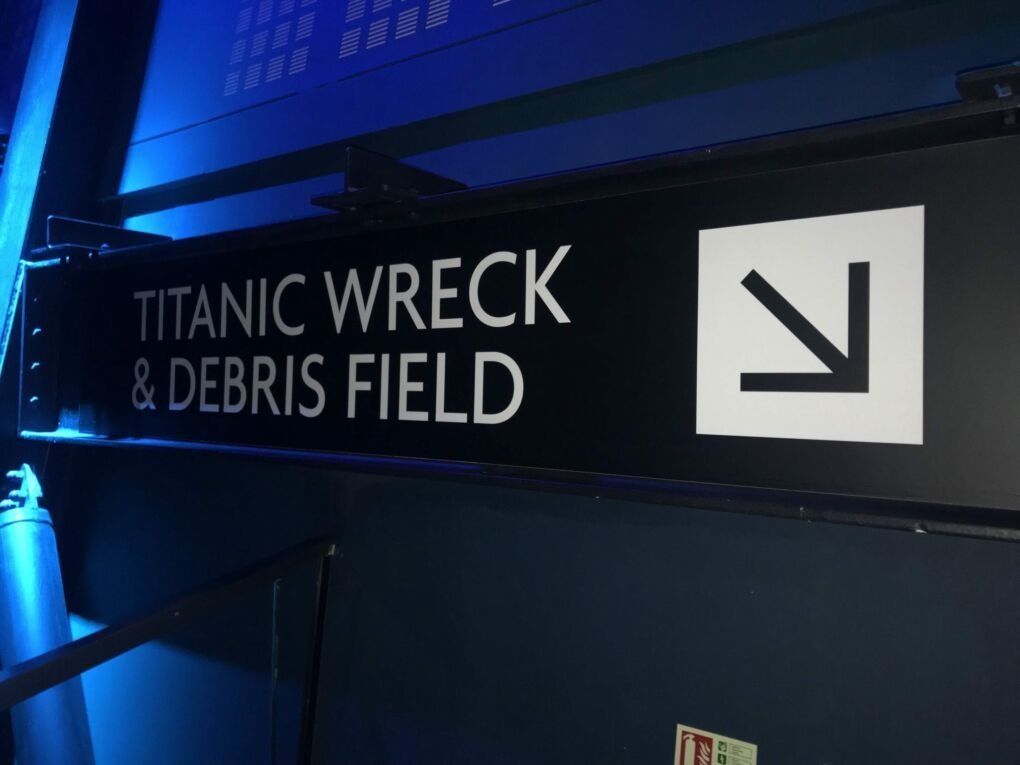 While in Belfast, the Titanic Dock and Pump located 10 minutes from the Museum is worth a visit to stand on the keel blocks where Titanic rested on 9 April 1912 before she set sail.
Have you been to Belfast?