Last updated on October 6th, 2019 at 03:48 am
Ciao everyone! So a few days ago I ordered a few items from Fresh Tangerine and the order arrived last night, I posted an unboxing video on snapchat (if you aren't following me yet, you should ? LeratoLB) and I also decided to share it on the blog too…
Fresh Tangerine is a jewelry brand that was created by Kim Kogane with just a few strands of beads and an ambitious dream. With no formal training in any aspect of the business, she had to rely solely on her intuition and problem-solving skills to create a solid foundation. The Fresh Tangerine brand is deeply invested in the belief that jewelry is personal and should be a lasting investment that is accessible to everyone, and they are dedicated to creating products that are responsibly made.
Unboxing:
I placed my order on the 12th and the package arrived on the 14th. When I first opened the box, obviously the note caught my eye.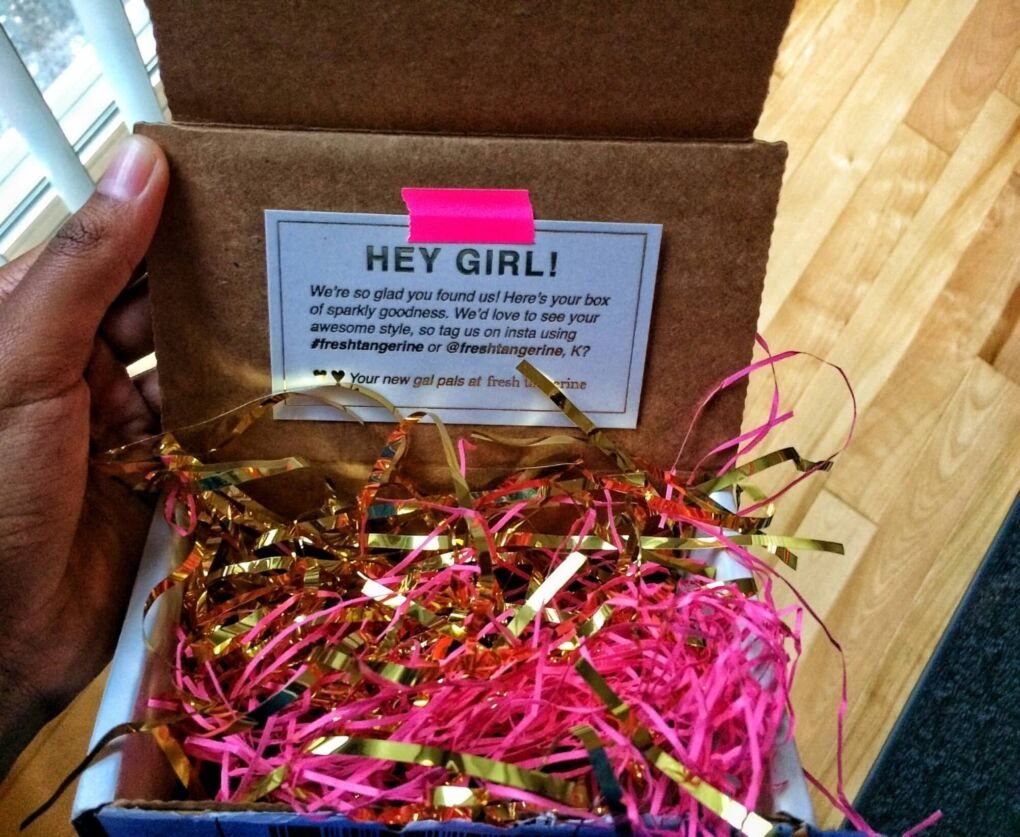 I proceeded to dig through the tassles and I saw my jewelry. It comes packaged in branded little cotton bags.
For this particular time I ordered:
• glitter stacking ring – 2 (midi) / 14k gold fill
• bow bracelet – sterling silver

• bow necklace – 14k gold fill
• infinity necklace – sterling silver

Each piece is made by hand from start to finish in their studio using 14k gold fill and sterling silver. They use recycled metal whenever possible and source everything in a conscientious way. I loved how each detail is so perfect and the combination of the colors, the unbelievable craftsmanship, all participate to create a jewel that's bold and modern.
-All of their pieces are under $100.
You can visit the Fresh Tangerine store from the comfort of your own home and see exactly where each inspiration for each jewel comes from. It is truly worth your while. Don't miss a bit of it! x